9 MOST ADVANCED ARTIFICIAL INTELLIGENCE ROBOTS IN THE WORLD
Robots had been in existence before the artificial intelligence itself but many may still wonder what we mean when we say 'artificial intelligence Robot' if you belong to such a category here is a simple explanation to your imagination:
A Robot is an automatic machine that can execute any task without human control. The robot can be working based on already preset mechanically-controlled mechanisms, computer-based-written programs or software, or electrical instrumentation arrangements such as timer-based automation systems.
In other words, robots can work with any form of automation method just to achieve their independent means of operation.
However, the term 'Robot' differs from 'Artificial Intelligence Robot'. Artificial intelligence robot is a new technology, a new way of making robots made possible by Robotic Engineering technology.
It is an advancement to the already existing method of Robotics, it is evidence of the gap between old Robotics and modern Robotics, it is not a fictional name rather a clear distinction between ordinary robots versus advanced robots.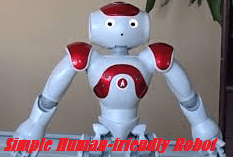 To know exactly what makes the difference between the two names, let us use an example to make the explanation clear to you. Military Robots made in the early stage of technological advancements were not fully autonomous because some used wired-remote control while some use mechanical mechanisms to operate.
Automatic doors made in the early stage of technological advancement have switch connections buried beneath the entrance and exit floors of the doors. Such that when someone or object matches on the surface when moving towards the door the circuit connection of the automated system will be closed.
Thereby causing the electric motor that forces the door to either close or open to commence its expected action, such doors operate efficiently as robotic doors. This is because they are open and close as you match the floor when moving towards the door and when walking away from the door.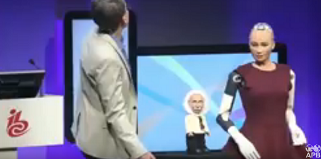 However, artificial intelligence robots made a clear distinction from the already existing technology. Based on the given example, most modern military robots are now using artificial intelligence technology.
The robots make use of sensors, independently-written programs (software) that can work efficiently with mobile apps, rechargeable batteries, different sizes of electric motors, hydraulic and pneumatic systems, etc.
The numerous features of artificial intelligence have made artificial intelligence robots recognize voices, fingerprints, pictures, facial recognition, recall past events, and able to fully mimic human behaviors autonomously.
The modern military robot can wirelessly be programmed to invade enemies' camps, carry out physical combat, and make a retreat if it senses danger or injury, such was not possible for the previous military robots.
Also, the modern robotic doors are fully automated using sensors and written programs (software), they can sense approaching objects such as humans or animals and send a signal to the server to activate the electric switch that controls the electric motor executing the close and open commands of the doors.
The good aspect of this technology is that multiple doors can be synchronized to work with single software making it easy to close the entire doors in a building with a single command as well as open the entire doors with a single command, this feature is very essential in terms of enhancing the security systems of modern buildings.

Modern devices have been able to function efficiently with facial recognition, voice commands, fingerprint passwords, and lots more based on sensors and software synchronization. Therefore, basically, we can say that artificial intelligence is all about sensors and software synchronizations leading to autonomous or self-executing operations of modern devices.
Recent numbers of inventions in robotics have made enthusiasts become keen on the most sophisticated robots made so far by scientists. Some believe robot stories are only in movies and video games but not really in the actual world application. This belief had been in the mind of many with little knowledge about modern technology.
However, that is not true. Research had been in place to bring most of the fictional robot movies you watch into reality and the results are not far from what you watch in science movies.
For instance, over fifty sophisticated artificial intelligence robots had been made so far to perform multiple tasks based on the condition it is exposed to at any given time example of such robot is the Sophia Humanoid robot made by Hanson Robotics, the Digit Robot made by Agility Robotics, the Cheetah Robot is known as Spot made by Boston Dynamics, Atlas a super dynamic humanoid made by Boston Dynamics and lots more.
While hundreds of artificial intelligence robots had been made to perform specific tasks examples are a vacuum Robot for home and office floor cleaning, a Dishwashing robot for washing used plates in the kitchen, a table tennis playing robot, face-make up robot used for female face beautification, and lots more.
We are going to discuss the most advanced artificial intelligence robots made so far by humans.
These robots do not necessarily mean they are the only advanced robots so far rather, they are the ones that have been tested practically with outstanding excellent results in their expected tasks and have been commercialized meaning that anyone can place an order for any of them.
Currently, the following list of robots have been classified as the most advanced robots in the world which are available in the markets:
NINE MOST ADVANCED ARTIFICIAL INTELLIGENCE ROBOTS IN THE WORLD BASED ON COMMERCIALIZATION
DIGIT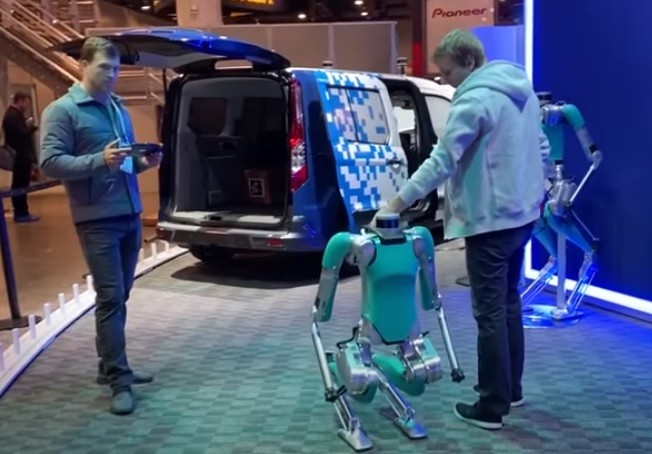 The digit comes first in the list because it was just made public recently with evidence of its incredible performance and efficiency. This robot is a headless humanoid that mimics human behavior and appearance however, Digit has no head. It is an outstanding robot made by Agility Robotics and unveiled recently.
The most wonderful aspect of this robot is that it has already been commercialized meaning anyone can place an order for it. Digit is an advanced artificial intelligence robot built specifically to carry loads from one place to another especially from cars to your doorstep.
During a practical test, Digit covered some meters distance with a load on its arms making it ideal for companies that are into parcel delivery services, Restaurants, Hotels, hospitals, etc.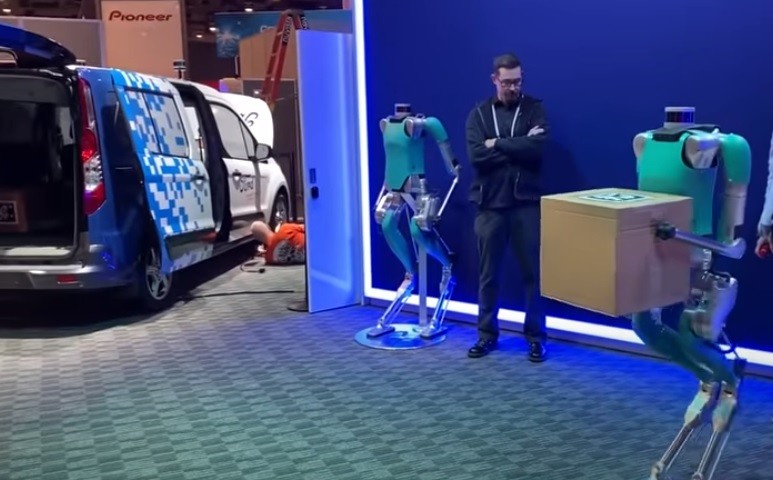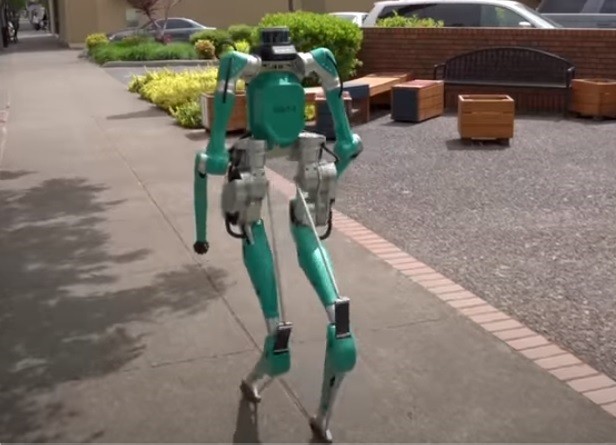 Digit performed exceedingly well as a packing robot as well as an emergency exit robot among other operations.
Ford became the first partner and owner of Digit robot after it was built by the Agility Robotics.
PEPPER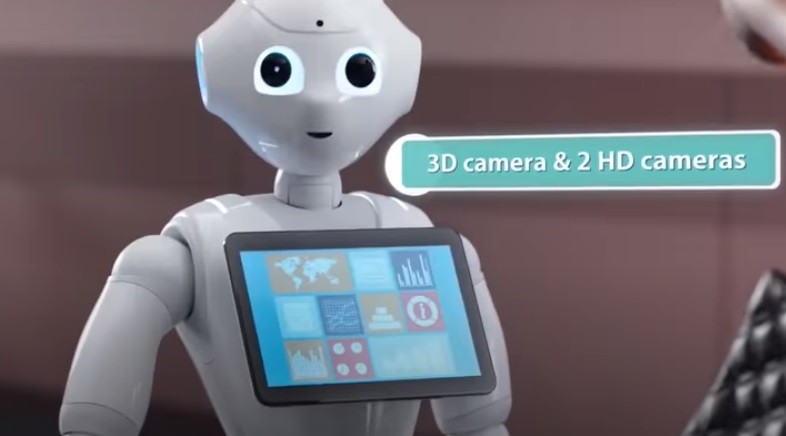 This is the second-rated most advanced robot that has been commercialized in the world based on the features it offers. It is the first social humanoid robot that can recognize four-directional microphones making it possible to receive voice commands in any direction or position even at distance beyond the hearing of human ears. It has a 3D camera and 2HD cameras with the ability to recognize faces and read human emotions.
Pepper has the ability to make quick changes in direction in 360-degree movement because its legs are designed for rotary movements. It has a network of sensors and an information display screen. it can dance like a human and blinks eyes like a human.
This robot is the most sold robot so far as compared to the date it was commercialized.
Currently, over two thousand companies are using pepper robots for diverse services. From traffic control to a supermarket sales rep, banking services, security, and lots more.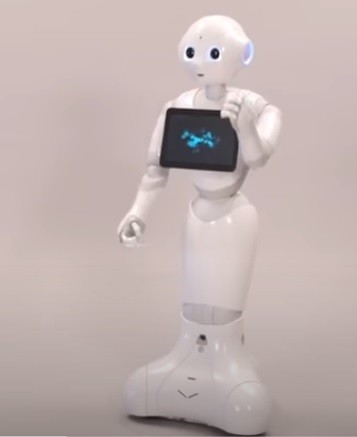 ATLAS
A special robot made by Boston Dynamics. Atlas is the most dynamic humanoid robot that can make a 360-degree jump in the sky, run, and jump over obstacles. Atlas is known for its superpower/strength, the ability to run with speed and walk faster than the speed of average walking speed of humans.
It has a high level of stability when standing such that load with significant weight may find it impossible to fall Atlas robot when standing. By design, the Atlas robot has 24 hydraulic joints, 4.9 feet in height (1.5m), and weighs 1761b (80kg). Atlas has been seen as the best robot for quick response emergency rescue operations.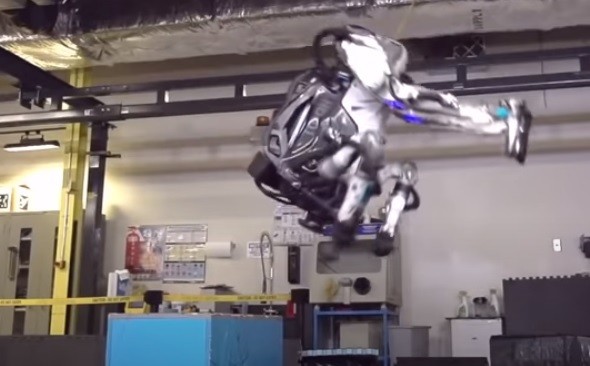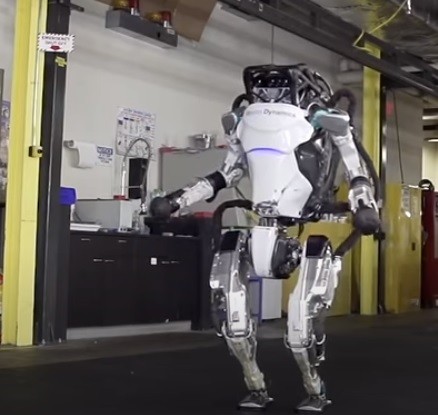 SPOT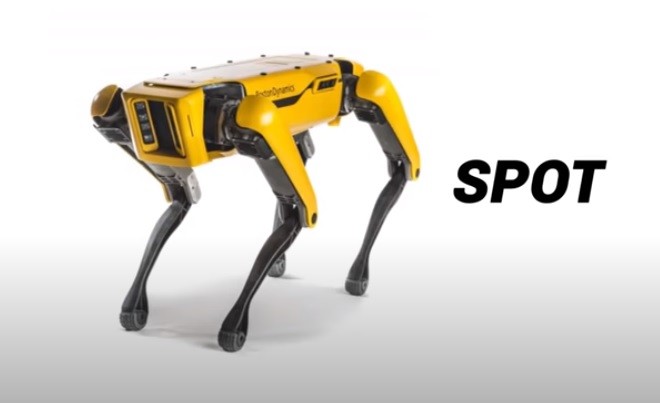 This is another product of Boston Dynamics, it is a Dog-like robot that can perform important functions such as opening office doors, serving teacups, spying jobs, and searching for jobs.
It has the ability to walk in terrains that may be difficult for humans. With great walking speed, the Spot robot can cover a run distance within a short time. It has been found to have a regular walking speed of 1.6m per second (5.2feet per second).
It has 360-degree cameras which enable it to overcome an obstacle and avoid any obstruction on its way. Spot Robot has a programmable API.
It can operate at a wide temperature range starting from 4degree Fahrenheit (-15.6 degrees Celsius) to 113degree Fahrenheit (45 degrees Celsius). Spot robot uses swappable batteries.
It also has two payload ports and can carry a load that weighs up to 14kg. Sets of Spots robots can be lined up to perform unified actions such as pulling trucks out of the road, dragging vehicles, and carts. It has Dynamic reactions when it senses danger.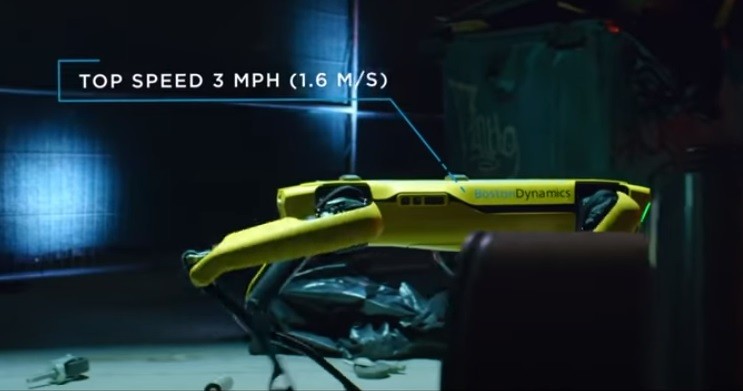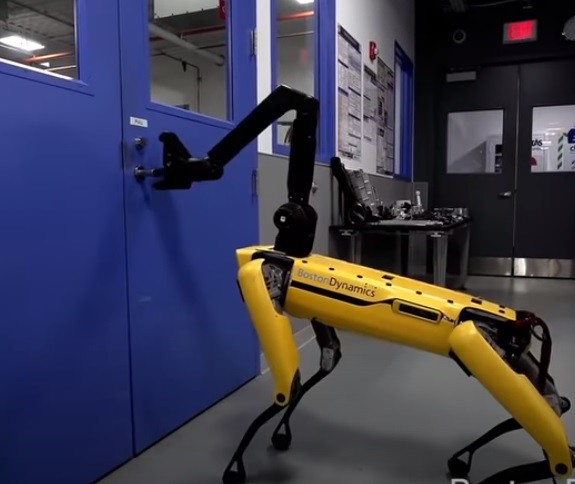 HRP-SP HUMANOID ROBOT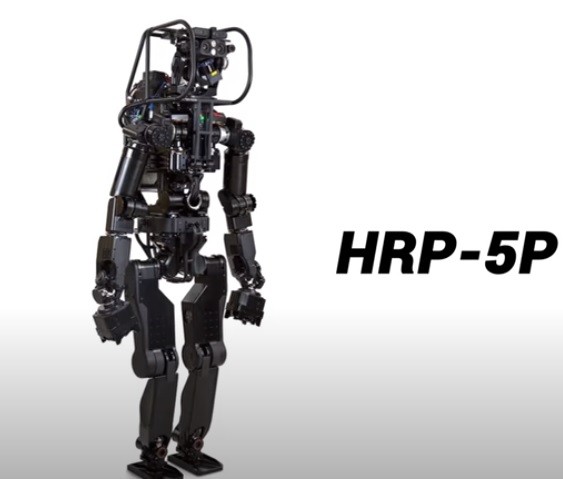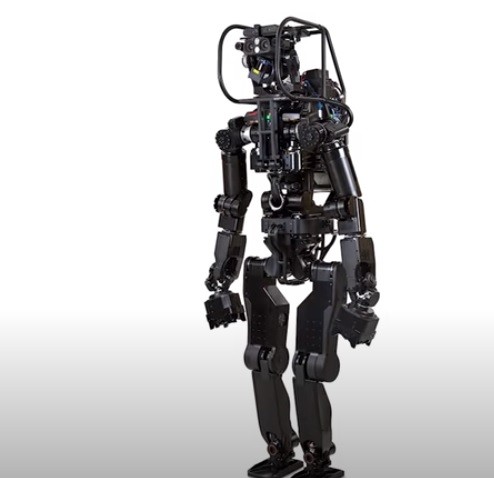 This is a modern artificial intelligence robot made by the Advanced National Institute of Advanced Science and Technology (AIST). The robot is meant for technical jobs. It has the ability to fix things, fix wood boards on walls, and do other related technical tasks.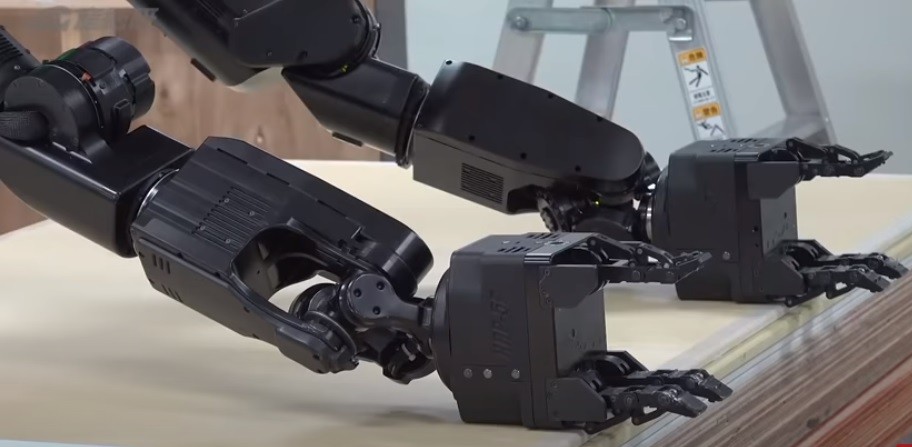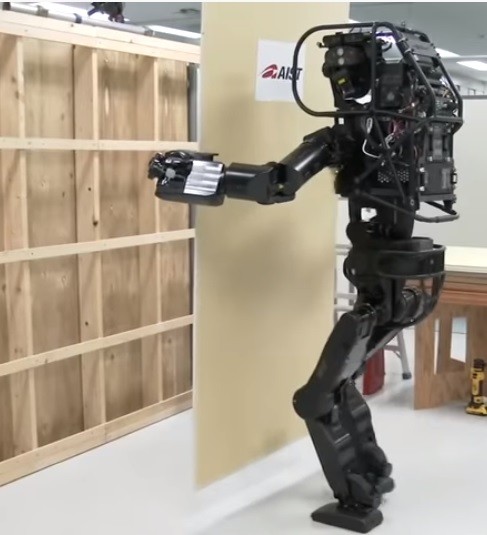 Equipped with enough sensing capacity, the robot can detect tools for a particular job and uses its hand to grab the tool, and perform the required task. It has been rated to be among the most advanced robots in the world. AIST had produced other robots before this one but only this latest robot from AIST seems to be on the list of the most advanced robots in the world.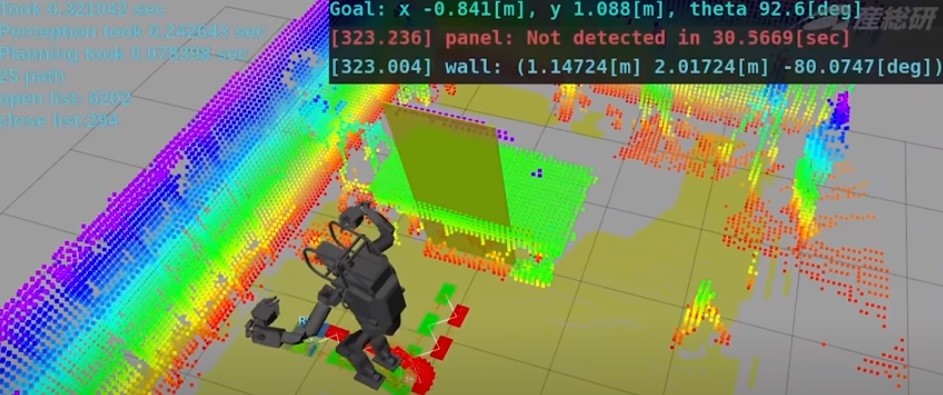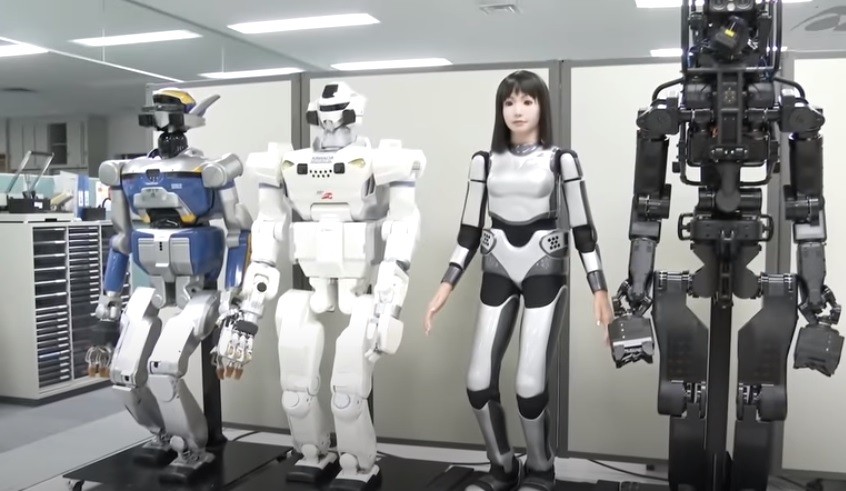 SURENA IV HUMANOID ROBOT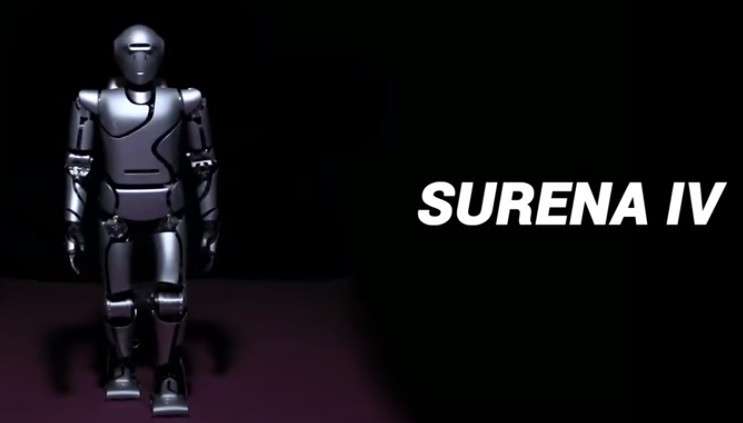 This is the fourth generation of Surena robotics developed by university robotics experts. It is one of the robots that underwent lots of laboratory tests, complex software programming, and a good physical appearance after its making.
Surena measures 5.6feet height equivalent to 1.7m height, it weighs 1541b which is equivalent to 70kg and has the ability to walk at a speed of 0.43mph equivalent to 0.7kph.
Surena IV has the ability to sense objects and interact with them. It equally has the ability to interact with the environment. It can also operate hand tools but electrically-powered hand machines and manual hand tools.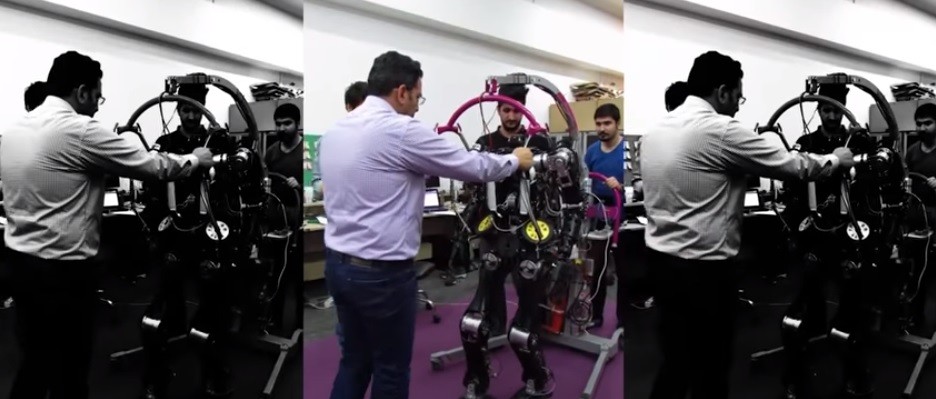 AQUANAUT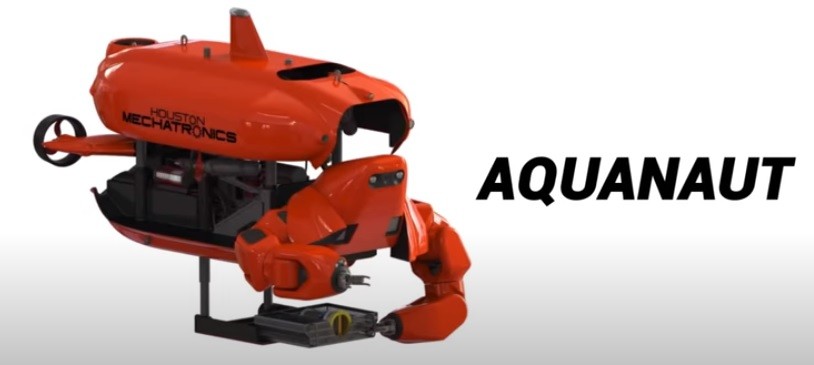 Aquanaut is an unmanned and transformable underwater robot that can transform itself into different shapes based on the required task it intends to carry out. It can be launched directly from a submarine or from the water surface. Aquanaut has a self-propelled engine that enables it to move easily beneath the water surface.
As the name implies, Aquanaut is a special robot meant for the exploration of underwater and executing tedious tasks under the surface of the water. It was designed and made by Houston Mechatronics. It can operate valves and oil facilities beneath the water.
Based on its energy durability, Aquanaut can travel up to 124miles which is 200kilometer and can maintain a speed of 7 knots which is equivalent to 13kilometer per hour. It has a maximum operational depth of 984 feet (300m) beneath the water surface.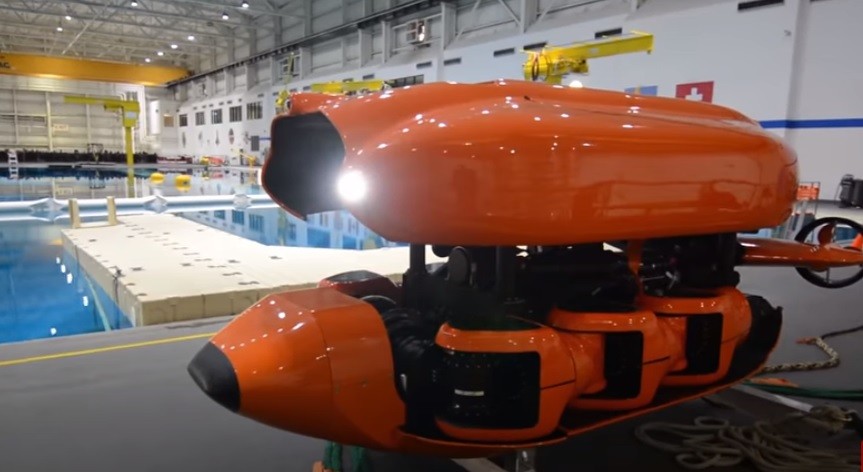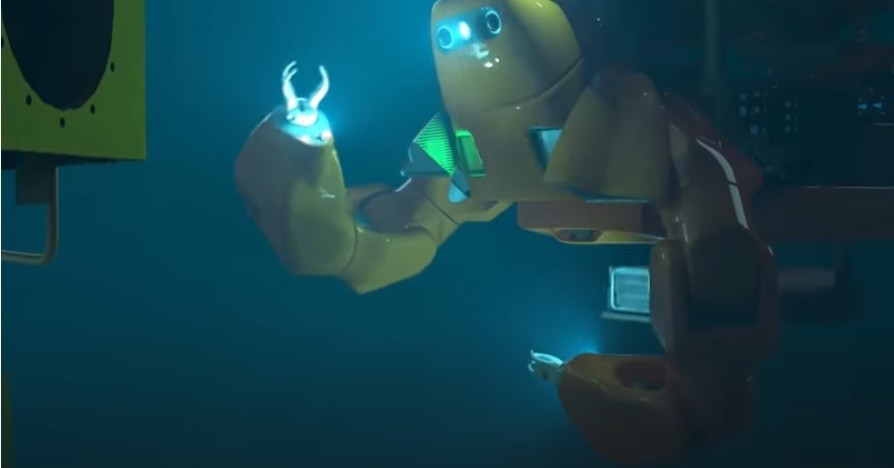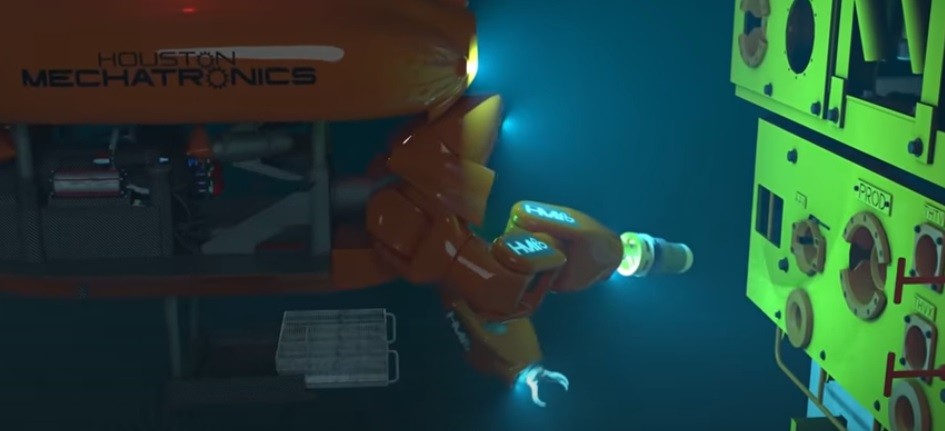 STUNTRONIC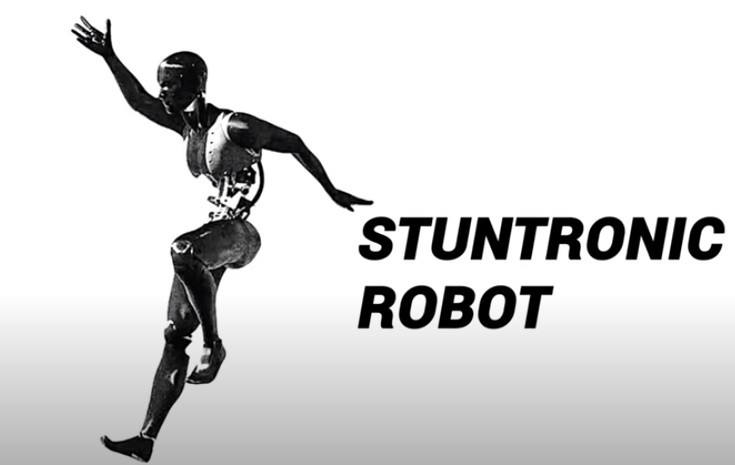 Stuntronic is an advanced robot made for sports purposes and entertainment. This is the most dynamic robot ever made by humans as it can take a very high jump, and make both front and back jumps. Practically, stuntronic can be termed as a flying robot based on its ability to make very high and long-distance jumps without damaging its body.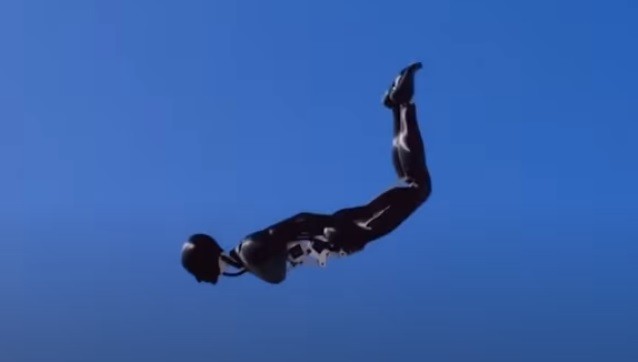 HANDLE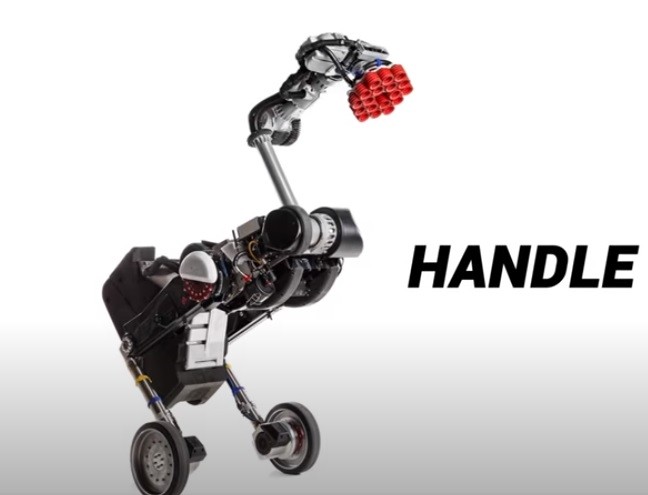 The handle is another dynamic robot made and commercialized by Boston Dynamics. The handle is a non-humanoid robot designed to specifically work in warehouses and other related load conveying places in industries and private homes. The handle has an inbuilt suction arm that creates a vacuum in other to make a firm grip on the load.
The handle has deep-learning vision software that enables it to autonomously identify luggage, boxes, and any nearby load, palletize it, and de-palletize it in another location. In other words, it grabs the load with its arm that has a tongue-like design that sticks to the load from the top by creating a vacuum on its tongue-like arm.
The handle is highly efficient in loading and off-loading operations in any area necessary. For distances, less than 20 meters, Handle can off-load or load up to 360 boxes per hour. Its swinging tail acts as a weight balancer as well as a power source enabling it to make stable 360 degrees rotation without losing its balance. Its two-sided trolley legs enhanced its speed and quick turning actions.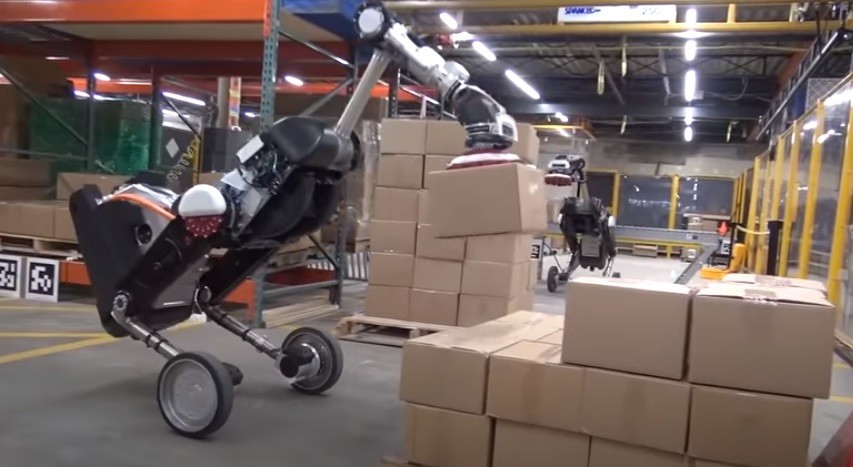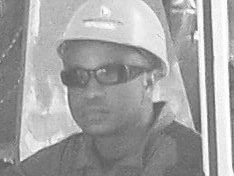 Philip is a graduate of Mechanical engineering and an NDT inspector with vast practical knowledge in other engineering fields, and software.
He loves to write and share information relating to engineering and technology fields, science and environmental issues, and Technical posts. His posts are based on personal ideas, researched knowledge, and discovery, from engineering, science & investment fields, etc.
Please, subscribe to our email list and follow our social media pages for regular and timely updates.
You can follow EngineeringAll social media pages by typing "@ EngineeringAlls" in any social media search form (Facebook, Twitter, Linkedin, Pinterest, Tumblr, etc).
You can submit your article for free review and publication by using the "PUBLISH YOUR ARTICLE" page at the MENU Buttons.
If you love this post please share it with your friends using the social media buttons provided.