THE LIST OF ENGINEERING COMPANIES IN NIGERIA, THEIR ADDRESSES, AND WEBSITES
We will be using this post to make a list of Nigeria companies that offer services in the engineering sector, though the research is ongoing, I will love it if you keep on checking back for updates on this post, the list shall be a steady one depending on each information obtained.
The list of companies has nothing to do with hierarchy or recognition but based on the one we are able to obtain the information earlier.
Also note that the comment area and the social media account are meant for your own opinion, suggestion, question, and additional information on any issue on this site.
Below is the list of companies in Nigeria that offers services in the engineering sector ranging from oil & gas, metallurgical, chemical, and manufacturing, etc.:
DELTA STEEL COMPANY (DSC)
Delta steel industries is a metallurgical company belonging to the delta state government which specializes in the metallurgical processing of billets for the production of steel and iron. The industry had been in existence for years having two industrial locations in delta state one is located at IBUSA near the state capital, ASABA, while the other is located at WARRI another major city in the state.
A group of companies chaired by a committed businessman Alhaji Aliko Dangote, the group is into flour making, sugar refining, paste, and noodles, cements production, and recently crude oil refining, the offices of the Dangote group are located at different cities in Nigeria which include, Lagos, Port Harcourt, Kogi, Kano, Enugu, etc.
A group of companies that are into many services both in engineering and non-engineering, Chikason gas plants located in different parts of the country is one of their popular services which are involved in the distribution of liquefied natural gas across the country among other services.
Innoson group is a popular industry in the country because of its record of building and starting the first indigenous car assembling factory in the country, their services range from the importation of engine parts and units followed by their assembling to plastic productions, metallurgical and foundry industry, metal pressing services, and the last and more popular the innoson car assembling plant located at Nnewi town in Anambra state
Oando is a petroleum product process company that is into the production of lubricants, marketing of petroleum refined products like fuel, kerosene, etc., and having filling stations across the whole states in the country. One of their plants is located at Onne, Rivers state. With offices in Lagos and Port Harcourt.
The services of CONOIL are majorly on the distribution of petroleum products through filling stations across all the states in the country, with their
MASTERS ENERGY
TOTAL
EXXON MOBIL
NIGERIA AGIP OIL COMPANY
SHELL
FORTE OIL
DOZZY OIL AND GAS
CAPITAL OIL
NNPC
AJAOKUTA STEEL MILL
NOTORE CHEMICAL INDUSTRY
NEST OIL
HALLIBURTON
SCHLUMBERGER
DAEWOO E & C
PEUGEOT
MAN
(MORE COMING SOON WITH DETAILS)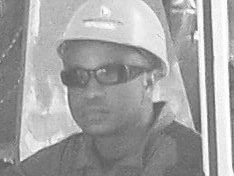 Philip is a graduate of Mechanical engineering and an NDT inspector with vast practical knowledge in other engineering fields, and software.
He loves to write and share information relating to engineering and technology fields, science and environmental issues, and Technical posts. His posts are based on personal ideas, researched knowledge, and discovery, from engineering, science & investment fields, etc.
Please, subscribe to our email list and follow our social media pages for regular and timely updates.
You can follow EngineeringAll social media pages by typing "@ EngineeringAlls" in any social media search form (Facebook, Twitter, Linkedin, Pinterest, Tumblr, etc).
You can submit your article for free review and publication by using the "PUBLISH YOUR ARTICLE" page at the MENU Buttons.
If you love this post please share it with your friends using the social media buttons provided.