Features of the Driverless Loader For Construction Jobs
A new video has revealed an autonomous industrial vehicle used for loading and offloading operations. The massive automated heavy-duty vehicle was shown as it navigates through a glass labyrinth. The glass can be measured up to 1740 square meters.
The entire weight could weigh about 38-tonne with any driver. The large mining machines from Sandvik handle loading, hauling and dumping in underground areas. The loader was able to navigate itself through the fragile labyrinth.
Its small turning radius makes it easy for quick maneuver in tight spaces. It an ideal vehicle for busy construction jobs.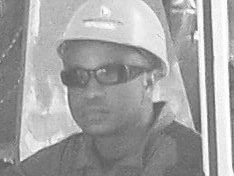 Philip is a graduate of Mechanical engineering and an NDT inspector with vast practical knowledge in other engineering fields, and software.
He loves to write and share information relating to engineering and technology fields, science and environmental issues, and Technical posts. His posts are based on personal ideas, researched knowledge, and discovery, from engineering, science & investment fields, etc.
Please, subscribe to our email list and follow our social media pages for regular and timely updates.
You can follow EngineeringAll social media pages by typing "@ EngineeringAlls" in any social media search form (Facebook, Twitter, Linkedin, Pinterest, Tumblr, etc).
You can submit your article for free review and publication by using the "PUBLISH YOUR ARTICLE" page at the MENU Buttons.
If you love this post please share it with your friends using the social media buttons provided.