HOW GMAIL ACCOUNT AND MOBILE PHONES SYNCHRONIZATION HELPS TO KEEP YOUR CONTACTS WITHIN YOUR NETWORK
Gmail is an email handling system, an extension of Google services. As a service rendering firm, Gmail allows you to create an email account with your details for the purpose of sending and receiving emails.
It is a service that has suddenly dominated most of the email account handling firms that had been existing before it came into existence a few years ago.
Google as the owner of Gmail made it possible for its users to go wide and sudden became popular such that the number of Gmail account owners are adding in millions annually. How did google achieved that within a short time?
There is an arrangement in using a Gmail account such that once you have one, you can you it to access all the Google's services including the Google social media network called "Google-Plus".
Google plus users had been increasing alongside the number of Gmail accounts because they were synchronized together. Currently, you can enjoy all the Google services with just a single email account you can create, an idea that had reduced the stress of logging in and out often within their services.
Besides the above benefit, Gmail account has mobile device accessibility especially in androids that enable every mobile phone user to synchronize their Gmail account with their Phone. The synchronization will enable the user to select all the mobile phone numbers in their phone contact and move them to their Gmail account where it will be saved permanently, any loss of the phone or its SIM card will have no effect to the contacts saved in the Gmail account.
Also, the mobile phone users have the advantage of saving new phone numbers or email addresses directly into their Gmail account without opening Gmail. The evidence of this can be seen while using the Gionee P2 Android phone to save contacts.
When you type in any new mobile number in such android phone and click the save contact button, it will pop up three options where you want the contact to be saved. Among the options that will pop up, the Gmail account is mostly located at the middle. When you click the Gmail account option the contact will be saved into your Google Gmail account directly instead of your phone and the good thing is that the same contact will appear in your phone contact list as though it is inside the phone when searching for it.
HOW TO COPY ALL YOUR PHONE CONTACTS TO GMAIL ACCOUNT
Gmail has made it impossible to lose all your phone contain because of the synchronization of the phone with it. In the case you want to copy all your mobile contacts to your Gmail account:
Go to the contact list of your mobile phone and select the option for batch operation.
Select or mark all the contacts in the contact list, there may be a single small button at the top or below the contact list that would enable the "Mark all" option so that you can just click it to highlight all your contacts automatically.
After selecting all, there will be options to "Delete", "Move", and "Copy", etc.
Select the "Copy" option and below it a share page will appear select the Gmail icon and login into it to paste the contact.
Another easy and most effective way is to open the contact list, click on the menu option below it, check for the "Import/export" option.
Select the "Export" option, it will take you back to the contact list for you to highlight the contacts you want to export. In that case, click the "select all or mark all" button and click the menu button again to reveal the "Export to" option.
Click the option so that three "export to" options will popup which are; phone SIMcard, Gmail email address, and the phone memory card, among the three option select the Gmail and that will be all. The phone will automatically move all your contacts to Gmail.
Doing this every three months will help the newly added contacts not saved in the Gmail to be added.
Now that you have successfully created a unique place for all your contact, let me show you how to keep those people very close to you and possibly bonded to your network forever.
Create a Google plus social network account and all the people in your Gmail account using Google plus will be showing up in your follow page, follow them so that they can follow you back.
Create a community in Google plus and invite them to join.
Other ways to still hook them up is by creating a twitter account and uploading your Gmail contact which had been explained in the previous post.
Create a Facebook account and use the invite friends' page to upload the mobile contacts directly from your phone.
Create a LinkedIn account and use the "Add people to your network" page to upload all your Gmail contacts to LinkedIn those in the contact using LinkedIn will see your profile and establish a connection with you by adding you to their network.
Having done the four mentioned techniques, there is a possibility that all your friends and contact will be in everywhere you are online knowing what you post when you are socially active or not, like and comment on your posts, etc.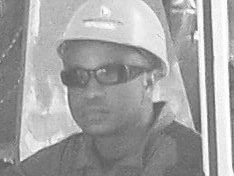 Philip is a graduate of Mechanical engineering and an NDT inspector with vast practical knowledge in other engineering fields, and software.
He loves to write and share information relating to engineering and technology fields, science and environmental issues, and Technical posts. His posts are based on personal ideas, researched knowledge, and discovery, from engineering, science & investment fields, etc.
Please, subscribe to our email list and follow our social media pages for regular and timely updates.
You can follow EngineeringAll social media pages by typing "@ EngineeringAlls" in any social media search form (Facebook, Twitter, Linkedin, Pinterest, Tumblr, etc).
You can submit your article for free review and publication by using the "PUBLISH YOUR ARTICLE" page at the MENU Buttons.
If you love this post please share it with your friends using the social media buttons provided.