MAJOR ROOFING SHEETS DEALERS IN NIGERIA
Roofing sheets remain a vital issue in today's building projects. The reason is based on the uncertainty in price, quality, beauty and size specifications. I do receive calls from different builders asking me for the price of roofroofing sheets according to their specifications.
However, I do feel bad that some of them will not show up after taking my time to get the details of all that they need.
Since my connections seems not enough, I have decided to make a detailed list of all the aluminum roofing sheets manufacturers in Nigeria and their addresses.
Though I may not totally claim that the list in the post contains all the companies, but I will try as much as possible to make it contain substantial number of companies that are into roofing sheets dealing or its manufacturing.
Below is a list of all the roofing sheets dealers and manufacturers in Nigeria:
• TOWER ALUMINUM (NIGERIA) PLC.
No. 9 Oba Akran Avenue, Ikeja, Lagos, Nigeria.
"Tower Aluminum Nigeria Plc is a 57-year old company in the business of aluminum-based Roofing materials, extruded products for door and window frames and kitchenware. Scrap material is used as raw material and converted to final products, ready for customer use.
In room materials, upon customer request, they could come to your site and study the requirement and give you the most economical solutions with choice of roofing sheets and methodology of fixing it. "
Website: www.towerplc.com, Phone: +2348169231137,
• CARAT ALUMINUM LIMITED
No. 14, Olanibiro street, off Allen Avenue, Ikeja, Lagos, Nigeria.
"CARAT ALUMINUM LIMITED is located in Ikeja, lagos, nigeria. The company is into building materials and its business activities in a wholesale level."
Website: www.carataluminium.com, Phone: 234 14935102, 7741311.
• APEX GLOBAL ALUMINUM TECHNOLOGIES
No. 2, Kudirat Abiola Way, G.p.O. Box 1397, Ikeja, Lagos state.
• SYSTEM METAL INDUSTRIES LIMITED
Km 4, Murtala Mohammed Highway, Ikot Ishie, Calabar, Cross-Rivers state.
"System Metal Industries Limited is a leading manufacturer of aluminum roofing sheets and aluminum cooking pots. They offer aluminum roofing sheets for a competitive price and with fast delivery."
Website: systemmetal.com, Phone: 23487235905
• DAPOTRONICS NIGERIA LIMITED
No. 10, Ishola Daniel Street, Orile-Oshodi, Ikeja, Lagos.
"Dapotronics Nigeria Limited is located in Ikeja, Nigeria. The company is into the following services: Laundry and cleaning, Civil engineering, Mechanical engineering services, Electrical services, Travel Agent, Building Materials, Chemicals, Transport, Education, Security, and business activities."
Website: www.dapotronics.com, Phone: 234-80405015, 234-8034832303,
• SAEE & Gplan SERVICES LIMITED
22 Atanda alonge street Oworonshoki Ikeja, Lagos.
• TICORNIGERIA
UBA Building, 2nd Floor, 10 Ijora expressway, Ijora, Lagos, Nigeria.
"Ticor is an innovative manufacturer and supplier of affordable lightweight stone-coated and satin-finish metal roof tiles.
According to the company's description 'the key to the durability of our roofing tiles is the superior stone, satin coating technology coupled with Zincalume protected steel- these highly researched and developed protective coatings can endure the harshest environments thanks to the unique, innovative manufacturing process we have perfected over 25 years of strenuous testing and continual improvements.'

The Tilcor range caters for all types of construction from residential to light-commercial and public work and comprises of seven distinct profiles, Tudor, shake, Royal, Bond, Classic, Roman and Shingle.
All Ticor products are manufactured at the New Zealand factory, which is ISO 9001-accredited and has developed an enviable reputation internationally for excellence in product design, quality manufacturing, and competitiveness.

Ticor roofing system offers exceptional strength and durability in the harshest climates. They are water, fire and earthquake resistant; they can withstand hurricane-force winds and are backed by a Tilcor Roofing Systems Warranty"
Website: www.tilcornigeria.com, Phone: +234 700 345 6789,
• SAFFER UNION WEST AFRICA LIMITED
Union home building, 64 Opebi Road, Ikeja, Lagos.
"Plumbing, hardware and building products available ex-stock for fast delivery within West Africa."
Website: www.safferunion.com, Phone: (+234-1) 8909359, +234 8055122407,
• RATED ORIENTAL
14 Augustine popoola street, journalist Estate, Arepo, Ogun state.
"Rated Oriental company is a trusted hand founded out of the need to help owners and property builders find goodworkers they can rely on for their jobs within good time.
They believe that, often than not, people have to wait sometimes up to 1 week for that 'trusted worker ' they re sure would do the job well. This often comes at a high price or inconvenience. Therefore, they stive to connct only the best hands who they have verified themselves."
Website: mytrustedhands.com, Phone: 08130834102, 08065000579,
• TINO ALUMINUM CONSTRUCTION COMPANY
44, surulere Street, Dopemu, Agege, Lagos, Nigeria.
"Tino aluminum is located at 44 surulere street, off aluminum village bale bus stop, dopemu agege. We aim at givging good services."
Website: ……………… Phone: 08080451572, 08080451572,
• DODO ALUMINUM CO.
Coker Justice Estate, Lagos, Nigeria.
"Dodo Aluminum (Suzhou) Co. ltd is a high-tech enterprise specialized in aluminum coil coating. DODO is located in coastal city of Chanshu, an hour drive from Shanghai with their more than $50 million investment.
The company has several automatic pre-treatment production lines with embossing and slitting etc. accessorial equipment with annual output capacity of pre-treated aluminum coil 100,000 metric tons."
Website: www.dod.net.cn, Phone: +8613806230172, (+234) 08188075999,
• MICSA NIG. LTD
3, Onishon Road, Off Lekki-Epe expressway, Lagos, Nigeria.
"MICSA Nigeria ltd is a company that is into house finishings such as roofing windows, Tiles, water, POP, among other things. They are also into property development, management, marketing and consultancy."
Website: ……………………… Phone: 08052412854
• PALACE ALUMINUM SYSTEMS LIMTED
2, Ogetetedo Street, Aluminum Village, Dopemu, Ikeja, Lagos.
"Palace aluminum systems limited is one of EBm systems Nigeria limited, a leading distributor and fabricator in nigeria.
They specialized in installation of aluminum and glass systems, (i.e. windows, doors, shower stalls, partitions, etc.) for the construction, fabrication and industry markets both in commercial and residential purposes.
From their lagos office facility, they offer nationwide coverage with a first rate service quality."
Website: www.palacealuminiumsystem.com, Phone: +2348033301246,
• ROOFINGPLUS
13, Ilupeju Bypass, Ilupeju, Lagos, Mushin, Lagos.
"RoofingPlus Int. Limited is a registered company with RC 73643. A major player in the sales, distribution, and technical support of stone coated metal Roof Tile and distributor of Aluminum Bound/Coils of various thickness and colors.
The official dealer/brand owner of quality parallexRoof stone coated metal roof tile here in Nigeria, Ghana, Gambia, and Cameroon. Also, a property Development and marketing firm based in Lagos, Nigeria."
Website: www.parallexroof.com, +2348098385051
• KOVARITE ALUMINUM LIMITED
No.1 Coke market street, by Odiche road, Coker Village, Lagos.
"Kovarite Aluminum ltd is a specialist in Roof installation of stone coated Tiles and Aluminum Roofs (long span, step tiles and metcopo).
They are also involved in the manufacturing of Aluminum Roofing sheets, importation and distribution of Aluminum coils and aluminum profiles."
Website: www.kovarite.com, phone: 08074110331,
• EDUMARONS ENTERPRISES NIG. LTD
Block L1, Abuja International building material market, Dei dei FCT, ABUJA.
"Edumarons enterprises Nigeria limited Deals with the sales and supplies of quality building materials such as high quality marine plywood's, quality suspended ceilings and roofing sheets."
Website: www.edumarons.jiji.ng, 07065474179, 08120489757,
• SGSL ROOFING SYSTEMS
Manaah Plaza, No. 36 Douala Crescent, off Herbert Macaulay Way, Opp Wuse Market Bus stop, Abuja.
"SGSL roofing system is a leading roofing aluminum windows and stairway railing provider in Abuja and environs. They provide their clients with wide range of services in the aluminum, steel and glass industry. Since their establishment in 2011."
Website: www.sgslgroup.com.ng, 09069074436,
• MAIOLICA ROOFING AND ALUMINUM
4, Akinremi street, Ikeja, Lagos.
"the company's services include: aluminum roofing, stone coated roofing, Aluminum windows and doors, wall cladding and partitioning."
Website: www.maiolicaaluminum.blogspot.com, Phone: 09026207189, 08066506766,
• DELSON ALUMINUM CONCEPT
NO.1 Abundance Avenue, victory estate, off Idimu road, Ejigbo, Lagos.
"Delson Aluminum concept is an organization that deals with all kinds of aluminum practice. We are an organization that deals with production and supply of aluminum systems & Glass.
Covering a wide range of aluminum products such as: roofing, door, window, partition, Curtain-wall, cladding, and suspended ceiling"
Website: www.delconcepts.com, 09037705058, 08083061356,
• BEFIT PROPERTIES COMPANY
57, Old-Otta Road, Alagbado, Lagos.
"they specialized in the supply of logs, and production of boards, strips, wood planks for construction and flooring. They also provide interior painting services and exterior painting services for your buildings. They also supply sand, chippings, and gravel."
Website: www.befitproperties.com, Phone: +23459374765, +2347063620000,
This list is just a few of the numerous ones to be published later. However, note that, the names of these companies, their websites, and phone numbers, where obtained from various sources online based on their data made available online. This website or the author of this post is not recommending any of the company to you.
Therefore, ensure you visit the office and have a physical contact with any other the company before making your payment.
We only share the necessary information for our visitors but please avoid being duped by anyone and follow the due process of making business with concrete evidence before involving any financial transactions.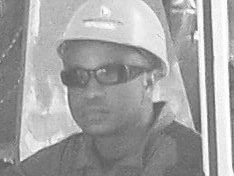 Philip is a graduate of Mechanical engineering and an NDT inspector with vast practical knowledge in other engineering fields, and software.
He loves to write and share information relating to engineering and technology fields, science and environmental issues, and Technical posts. His posts are based on personal ideas, researched knowledge, and discovery, from engineering, science & investment fields, etc.
Please, subscribe to our email list and follow our social media pages for regular and timely updates.
You can follow EngineeringAll social media pages by typing "@ EngineeringAlls" in any social media search form (Facebook, Twitter, Linkedin, Pinterest, Tumblr, etc).
You can submit your article for free review and publication by using the "PUBLISH YOUR ARTICLE" page at the MENU Buttons.
If you love this post please share it with your friends using the social media buttons provided.