Is Short-Span Aluminum Roofing Sheet replacing The Long-Span?
There are had been a big comparison as to why someone should use the Short-Span Aluminum Roofing Sheet or the long-span, the reason is due to the clear advantages and disadvantages of the two roofing sheets.
The popular Onitsha and Lagos markets had been filled with a different range of roofing materials including asbestos, zincs and aluminum.
But among all these customers are more concern about quality in terms of durability, affordability, and good look for the building it will be used.
Recent recharge has shown that the demand for short-span aluminum roofing sheet is becoming more than the long-span aluminum as well as other roofing materials like zinc.
It is obvious that the price of short-span aluminum which usually comes in 50 pieces per bundle had been rising since 2015 when it was sold for N40,000 for colored and N35,000 for colorless, now the same roofing sheet costs more than N60,000 for colored and N55,000 for colorless.
Why the continued increase in cost? Why the continued demand it despite the continued increase in cost?
A lot had gone wrong in the country economy within the last few years, though cannot be pointed out categorically, it is believed that the economic imbalance has put the majority in a position of accepting anything they could afford irrespective of what their choice could have been.
One thing is to have a good choice, another thing is to have money capable of purchasing what you desired, but when such money is not available the only option is to go for affordability. That is the situation of roofing sheets in Nigeria today.
When the cost of long-span aluminum roofing sheets was increasing both in the market price and from the aluminum roofing companies, I also knew that it wouldn't be long when the prices of other roofing sheets will start to rise.
As at February, 2016; a 50 feet by 50 feet square building having a roofing height of 9 feet was charged for N400,000 for roofing including the roofing labor cost with long-span aluminum roofing sheet, but the same building was roofed then with short-pan aluminum sheet at the cost of N180,000  including the labor cost and accessories.
The latest market survey reveals to me that the same building now cost N700,000 for long-span aluminum, while it costs N300,000 for the short-span aluminum sheet.
Despite the continued increase in cost, statistics show that there is a higher demand for short-span than long-span roofing sheets.
WHY BUYERS MAY BE PREFERRING THE SHORT-SPAN ALUMINIUM ROOFING SHEET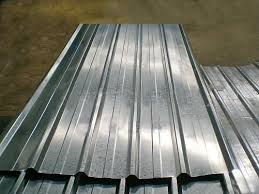 The short-span costs less and is affordable by the majority.
It does not need confused calculations to know how many of it is required in a particular building.
It does not make building ugly, in other words; it still gives the building a modern look like the long-pan.
It is to transport. Due to its short length, it can be attached to the top of any car and conveyed to the building site.
Sometimes the long-pan roofing experts can dupe their clients through wrong calculations and use of wrong aluminum sheet thickness.
Many people cannot differentiate the different ranges of thickness available in long-pan aluminum roofing sheet, thereby making it easy for them to be duped into paying for high thickness and having low thickness fixed for them.
Because the short-span usually come at a fixed thickness, fixed price, fixed length, and width, irrespective of the manufacturer or brand name; some people will always prefer it.
You may read the disadvantages of the short-span aluminum sheet in the related post about roofing sheets.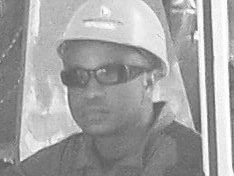 Philip is a graduate of Mechanical engineering and an NDT inspector with vast practical knowledge in other engineering fields, and software.
He loves to write and share information relating to engineering and technology fields, science and environmental issues, and Technical posts. His posts are based on personal ideas, researched knowledge, and discovery, from engineering, science & investment fields, etc.
Please, subscribe to our email list and follow our social media pages for regular and timely updates.
You can follow EngineeringAll social media pages by typing "@ EngineeringAlls" in any social media search form (Facebook, Twitter, Linkedin, Pinterest, Tumblr, etc).
You can submit your article for free review and publication by using the "PUBLISH YOUR ARTICLE" page at the MENU Buttons.
If you love this post please share it with your friends using the social media buttons provided.