Foam manufacturing industries in Nigeria seem not to have difficulty obtaining raw materials to make their products.  Unlike some other industries in Nigeria, the survival records of foam manufacturing industries have been on the average.
The ability to stand out and make good profits depends on some factors such as your market coverage, the quantity you can produce and ability to make good name based on quality.
Some foam manufacturing industries have not been able to withstand the competition or couldn't survive because of one reason or the other but the tougher one had been on the front axis despite challenges. It is a game of 'fifty-fifty' you either survive or make good profits or you close.
Running foam manufacturing industry entails good research and thorough study of the ones that have survived and know what they are doing right and find ways to do even better.  You need the steady supply of the raw materials and chemicals, you need good market dominance, and good number of major distributors.
Another way to keep your survival chance high is to budget more on advertising and making of quality foams. Major foam industries we have today break-even as a result of consistency in production of quality foams, steady advertisements, and choosing specific markets for dominance.
In terms of market dominance, you need to choose specific market which can be about three or four states within the location of your company. Try to occupy the foam markets in those states with your own product and back it up with steady advertisement within those locality. This method helps you to capture the markets in your locality before targeting larger markets countrywide.
I have made some list of popular foam manufacturing industries in Nigeria shown for the making different kinds and sizes of foam products. These industries list equally contain their contact address and brief explanation of their scope of services.
As an aspiring businessman who wants to become a wholesaler and a major distributor of a specific product or multiple products, venturing into foam distribution business could be a big profit-making venture.
The market is wide open for anyone all you need to have is the money required to make purchase of good number in terms of quantity.
You can take the advantage of this list to contact the foam industry nearest to your location and strike the business deal of becoming their major distributor.
Below is the list: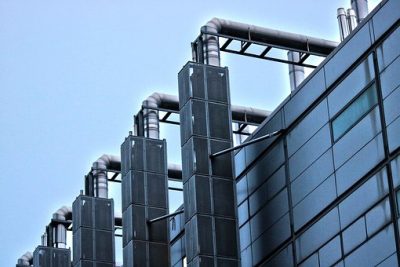 EURO – PRODUCTS NIGERIA LIMITED
4/5 Ahmed Talib Avenue, Textile Road, Kakuri, Kaduna State Nigeria
+234 807 228 8665, +234 706 600 6619
The main activities of the company are the production, marketing and supply of foam products for domestic and industrial use.
MOUKA FOAM
Plot M, Awosika Avenue, Industrial Estate, Ikeja, Lagos Nigeria
0810 400 0900, 0810 400 0100
+234 1 460 2308
Mouka Foam is the manufacturer of Mouka brand foam mattresses, pillows and fire retardant foam products.
POLLY FOAM
Polly Foam Shop, Kugbo Furniture Market, Kugbo, Abuja FCT, Nigeria
0817 460 8445, 0817 460 8442
Polly Foam is a form manufacturing company owned by Group Enterprise Nigeria Limited that is into production of mattresses, pillows, foam sheeting and polyurethane foam products of high quality.
TEJU INDUSTRIES LIMITED
18/22 Ilupeju Byepss, Ilupeju, Lagos Nigeria
Teju Industries Limited is the manufacture a large range of flexible open-cell polyurethane foams brand in Nigeria, Tejufoams including pillows, mattresses and naked foams.
UNIFOAM GROUP NIGERIA
Asam Dam Road, Ilorin, Kwara State, Nigeria
0903 727 9042, 0813 600 1348, 0809 999 0873
Foam manufacturing and Distribution of naked foam, quilted foam, sheets, mattresses, pillows, for all sizes and densities.
VITAFOAM NIGERIA LIMITED
Oba Akran Avenue Industrial Estate, Ikeja, Lagos Nigeria
+234 817 458 9640, +234 812 998 2143, +234 1 741 9071
+234 1 280 5077
Vitafoam Nigeria Limited is a manufacturer and marketer of quality foam and allied products.
VONO PRODUCTS PLC
326/326, Agege Motor Road, Mushin, Lagos State Nigeria
+234 809 999 3024, +234 817 458 9693, +234 817 458 9700
+234 1 812 2473
Vono Products Plc, a leading Nigerian manufacturer of cushions, sheeting shoulder pads, carpet underlay and bed innerspring mattresses.

ARCO Foam
KM 8, Abeokuta-Lagos Expressway, Abeokuta North, Ogun State, Nigeria
+234 803 523 2327
ARCO Foam is a division of Architectural Products Limited that specializes in the manufacturing and marketing of quality polyurethane foam products in Nigeria.
BODE FOAM INDUSTRIES LIMITED
KM 12, Ajoda Town, Egbeda Local Government, Ibadan, Oyo State, Nigeria
+234 803 323 2950
Bode Foam Industries Limited is an Oyo based manufacturing company in Nigeria that is engaged in the production of Poly-Urethane products like such as mattresses, pillows, dandy mats, foot mats, duvets, collars and their derivatives.
CLIMAX INDUSTRIES LIMITED
No 102 Timber Street By Iloabuchi Mile Two, Diobu, Port Harcourt Nigeria
+234 803 066 5866, +234 705 258 2404, +234 708 950 9340
Climax Industries Ltd is a foam manufacturing industry that majors on high quality foam blocks, cushion, pillow, mattresses and other related products.
DUNPILLO PRODUCTS NIGERIA LIMITED
No 125 Old Ojo Road Amuwo, Maza Maza, Lagos Nigeria
016592605, +234 703 038 7408, +234 805 728 3448
Dunpillo Products Nigeria Ltd specialized in the production of high quality foam mattresses and other related products.
HARAFOAM & CHEMICALS LIMITED
24, Harafoam Street, Kuchikau Masaka, Nasarawa State Nigeria
+234 703 606 6556
Harafoam & Chemicals Limited specialises in the manufacturing of mattress and flexible foam, furniture, beds and bedding products.
MERCURY FOAM & ICON FURNITURE
18/20 Okija Street, Onitsha, Anambra Nigeria
+234 703 929 9423
Mercury Foam & Icon Furniture is a foam manufacturing industry that majors on production quality foam, pillows, cushions among others.
ROYAL FOAM PRODUCTS NIGERIA LIMITED
Plot 46-47, Sharada Industrial Area, Phase 2, Kano, Kano State, Nigeria
+234 806 623 6907, +234 806 845 6597, +234 803 786 9708
Royal Foam Products Nigeria Limited is a manufacturer of high quality foam located in Kano, Nigeria.
WINCO FOAM INDUSTRIES LIMITED
17/ 19 Orishigun Street, off Ikorodu Road, Ketu, Lagos Nigeria
+234 807 059 1900, +234 807 059 1902, +234 807 059 1903
Winco Foam Industries Limited is a Lagos based manufacturer of winco brands of foam products.
Please note that this list does not mean any endorsement, affiliation, or partnership with EngineeringAll.com, before committing any money make sure you visit the company address and ask people within the area questions about the company.
If you are too busy to do that, you can hire an agent or agents within that city to verify the company for you before making commitment that involves payments.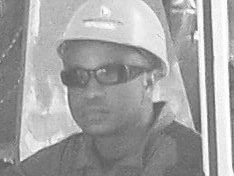 Philip is a graduate of Mechanical engineering and an NDT inspector with vast practical knowledge in other engineering fields, and software.
He loves to write and share information relating to engineering and technology fields, science and environmental issues, and Technical posts. His posts are based on personal ideas, researched knowledge, and discovery, from engineering, science & investment fields, etc.
Please, subscribe to our email list and follow our social media pages for regular and timely updates.
You can follow EngineeringAll social media pages by typing "@ EngineeringAlls" in any social media search form (Facebook, Twitter, Linkedin, Pinterest, Tumblr, etc).
You can submit your article for free review and publication by using the "PUBLISH YOUR ARTICLE" page at the MENU Buttons.
If you love this post please share it with your friends using the social media buttons provided.