Features of BMW Driverless Motorcycle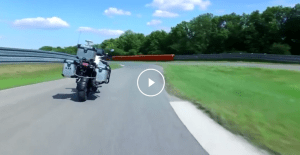 The popular automobile industry 'BMW' has revealed the newly made autonomous motorcycle. In a video made available online, the firm official was seen running a practical test on the motorcycle to determine its overall performance.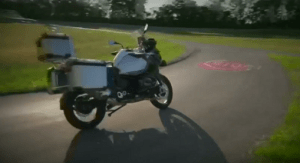 BMW as one of the top producers of transport vehicles including motorcycles in the world has dropped a proof that the idea for autonomous vehicles is not far from us. The firm had earlier dropped a video detailing the features of their future driverless car meant for private use.
The newly made autonomous motorcycle has a similar look to that used by the courier service agents for delivering of parcels or the police patrol team. In other words, such a vehicle could serve a similar purpose without any human riding it.
The motorcycle is meant for research purpose, hence; it may not be available for commercial purpose anytime soon, according to BMW officials. According to Stefan Han, a BMW graduate engineer, the intention behind the self-riding motorcycle is to improve on the safety systems of the future motorcycles & its comfort, not to have a fully-automated-autonomous motorcycle on the road.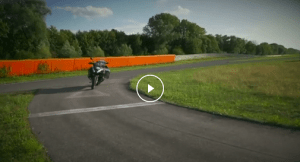 Though the BMW officials believe the motorcycle performance will enable them to acquire the necessary ideas on how to improve on its future models for the comfort of the riders and for their safety, the autonomous motorcycle has showed how possible it can be to have driverless vehicles on the road.
The difference between the motorcycle and the existing ones with human rider is the just the control method, in appearance they have similar look. The ability to start running, accelerates, decelerate, and come to a smooth stop, illustrates how perfect the autonomous control is functioning.
Summary
It may not be a bad idea to have such motorcycles on the road, but the firm seems to be very careful in making such promise anytime soon.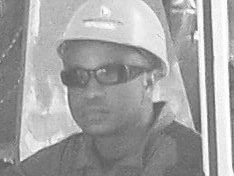 Philip is a graduate of Mechanical engineering and an NDT inspector with vast practical knowledge in other engineering fields, and software.
He loves to write and share information relating to engineering and technology fields, science and environmental issues, and Technical posts. His posts are based on personal ideas, researched knowledge, and discovery, from engineering, science & investment fields, etc.
Please, subscribe to our email list and follow our social media pages for regular and timely updates.
You can follow EngineeringAll social media pages by typing "@ EngineeringAlls" in any social media search form (Facebook, Twitter, Linkedin, Pinterest, Tumblr, etc).
You can submit your article for free review and publication by using the "PUBLISH YOUR ARTICLE" page at the MENU Buttons.
If you love this post please share it with your friends using the social media buttons provided.