Have you ever considered choosing a career as a fabricator or structural engineer and wondered how you would earn good money from it?
Do you doubt the possibility of becoming rich in such career?
Do you wish to know how much professionals in that field is earning in Nigeria?
Or you wish to know how to make it big through that career?
Do you wish to know the skill you need for such career?
All these questions and more will be answered in this post.
Nigeria as a country has a population that is over 160 million people in number and this massive population needs each other for survival and such includes the services of structural engineers and fabricators. But before we proceed, let us understand what these professionals offer to the society, that is; their services to the society.
A structural engineer is one of the wanted engineers in Nigeria today. The reason behind it is because of the nature of the country as a developing nation, lots of works need to be done in terms of infrastructure and environmental development.
Structural engineers work in-line with structural fabricators to carry out any fabrication job of iron and steel for both individuals and companies.
The difference between structural engineer and structural fabricator is that, the first was educated and has formal certificate on the field of structural engineering.
While the later has technical knowledge of metal fabrication without any formal education in structural fabrication rather the knowledge was acquired through years of working experience with a structural engineer or an existing structural fabricator.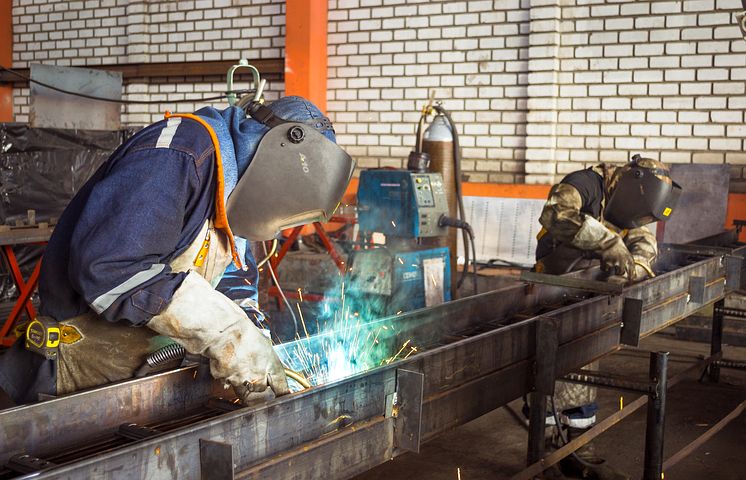 Difference Between a Structural Fabricator and a Structural engineer
The structural engineer creates a huge gap with structural fabricator through the following abilities:
| | |
| --- | --- |
| STRUCTURAL ENGINEER | STRUCTURAL FABRICATOR |
| Can design any structure to be made of metal. | Can only design structures with less intricate shapes or may not be able to carry out designing at all. |
| Can interpret drawings made by another engineer, example mechanical engineer or industrial engineer. | May not be able to interpret drawings of engineers, except simple drawings made by fellow fabricators. |
| Can carry out welding job and fabricate according to design and specifications. | Can carry out welding job and fabricate according to design and specifications. |
| Can easily detect defective welded joints and determine the structural integrity of the work fabricated. | Except for physical defects that are obvious, besides that, the structural fabricator may not be able to detect any serious welded defect. |
| Can teach others and make them superior structural fabricators. | Can teach others to become structural fabricators but not like those thought by a structural engineer. |
| The skill is not limited to a particular structure, hence; can carry out fabrication of any type of structure including industrial vessels. | Structural fabricators usually specialize in the fabrication of few structures like; palm kernel cracking machine, house structures (doors, gates, protectors), block making machines, plastic making machines and candle making machines, etc. |
These differences between the two, do not make them separate in functions instead they do work together to achieve a common goal.
Now let us discuss in details how Nigerians in these field of career are making their money.
Structural engineers in Nigeria can be employed in an oil and gas firm, to work with the maintenance crew by fabricating or designing parts for them. Same goes for structural fabricators.
They can come together to form an indigenous construction and fabrication industry, a good example of such is the industries that do construct petroleum tanks, vessels, heavy-duty trucks, etc. popular industries like that in Nigeria includes; CLEMCO, PHILIPCO, etc.
The need for materials made with steel and iron such as doors, gates, and protectors, etc. has made it possible for some of them to start on their own, having a small fabrication workshop for their duties.
They make a huge profit from their skill do to the cost of fabricated materials within the country.
They can make materials and send them to public markets for sale, a good example of such things are; a milling machine, lake, fancy iron doors, and gates, etc.
Several engineering and construction companies in Nigeria needs structural engineers and fabricators to execute their contracts. Hence; making them employable easily.
There are several other ways, these professionals makem their money which we shall be bringing out as the days progresses. However, if you have any personal opinion or knowledge in regard to this post, such will be appreciated if you drop it through the comment box for the benefit of other readers.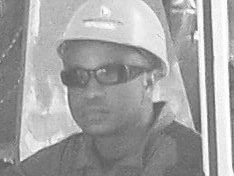 Philip is a graduate of Mechanical engineering and an NDT inspector with vast practical knowledge in other engineering fields, and software.
He loves to write and share information relating to engineering and technology fields, science and environmental issues, and Technical posts. His posts are based on personal ideas, researched knowledge, and discovery, from engineering, science & investment fields, etc.
Please, subscribe to our email list and follow our social media pages for regular and timely updates.
You can follow EngineeringAll social media pages by typing "@ EngineeringAlls" in any social media search form (Facebook, Twitter, Linkedin, Pinterest, Tumblr, etc).
You can submit your article for free review and publication by using the "PUBLISH YOUR ARTICLE" page at the MENU Buttons.
If you love this post please share it with your friends using the social media buttons provided.