How To Make Paints & Start A Profitable Paint Manufacturing Company In Nigeria
The process of starting any business in Nigeria is to learn the basic knowledge rounding the business, if it has to do with manufacturing then you have to learn everything about the manufacturing of the product.
Besides that, you also need to have sufficient knowledge to be able to compete and obtain all the license from quality certifying agents such as the federal government agencies like; NAFDAC & SON.
Due to the increase in unemployment and high demand for indigenous manufacturing companies to meet up with the country's domestic products so that dependence on imported goods would drop, the government is making everything possible to encourage local production of goods.
Hence, it is a good time to take the advantage by finding a way to establish a mini-factory for your own production. This will not only add to the country's gross domestic products but will generate employment and give you a reliable flow of income.
Today, everyone is trying to add value to the country economy by going to school to obtain different levels of certificate, but we can add more realistic value by becoming the creators or labor rather than the searchers of labor.
We shall be dealing with enterprises that have recorded great success in Nigeria labor market, and such are: painting making factories, chalk making factories, book making factories, block making industries, cosmetics industries, and candle production industries.
These mini-factories had been functioning effectively in Nigeria and most of them have even reached the level of exporting their products to other countries within the continent.
We shall be dealing with the paint making industries in this post while the rest shall be in our subsequent post.
HOW TO MAKE A PAINT
In the making of paints, there are basic raw materials required which will be processed to obtain the actual paint usually seen in the market, these are the popular raw materials:
DRY PIGMENT
Paint pigment is a dry solid or powdered material that usually comes in different colors. It is the most needed raw material in the paint making because it forms the major constituent of the paint.
Occasionally, these pigments do come in solid form, which will require the manufacturer to grind it into powdered form and ensuring that it is well ground into minute pieces that could appear like a normal facial powder.
However, there are cases the pigment could come in a grounded form i.e in powdered form, in that case, the step of grinding will not be required in the manufacturing process.
AN ACRYLIC BASE
This is a form of paint in a very small tube usually squeezed out from the tube and comes in white color, there are different types such as; the glossy or matte, the type added in the paint making determines the type of paint one wants to make.
The mixing of the acrylic base into the powdered pigment should be done with the accurate ratio in their proportions since it has a great effect on the final quality of the paint.
SOLVENT
The solvent can be oil, alcohol, or water, etc. the solvent to be used determines the type of pigment and acrylic base used. The making of oil or water paints greatly depends on these factors.
A good solvent should be able to retain the mixture of pigment and acrylic base without dispersion in color or lack of homogeneous. It should be able to evaporate when the paint is applied on a surface in order to ensure allow the dry particles to stick to painted surfaces.
RETARDER
The retarder which is usually acrylic, helps to slow down the drying process of the paint when it is applied, the reason is that most solvent may be causing quick drying of the paint such as alcohol solvent, this property may not be good for the overall quality of the paint.
Hence; the retarder works to counter this property. The retarder is essential if you want to make paints that could create photo realistic paintings or portraits of human objects.
5 STEPS IN MAKING A PAINT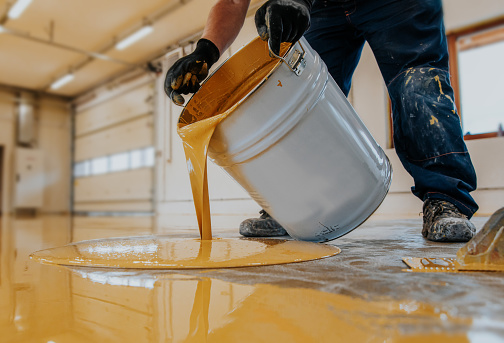 Obtain a bucket and fill it with the required quantity of pigment, for instance; let say 5kg of solid pigment. Grind the pigment into powder using any means available to you.
Obtain an acrylic base, read the mixing instructions, and add the required quantity according to the quantity of the powdered pigment. Mix them thoroughly until they become entirely homogenous.
According to the type of paint, you want to make select the right solvent and gently add the solvent to the mixture in step 2, and start turning them until they become homogenous. Ensure that the solvent is not too much because that could make the whole paint watery and loose thickness which inversely affects the paint quality and the application process.
In the case where it is required, add the acrylic retarder into the paint to enhance its quality.
Finish your manufacturing process by mixing everything thoroughly and seek for any other additive to enhance your quality if the need is, otherwise look for plastic or metal cans to store and market your produced paints.
HOW TO SET UP A PAINT MANUFACTURING COMPANY
The process of manufacturing of paints does not seem cumbersome as many thought, the equipment, materials, and machines needed are just a few there are:
A SMALL OFFICE OR WORKSHOP:
An office required for paint making does not need to be as large as that of most factories, a small space of 20 feet by 20 feet with good frontage is enough to set up a mini-paint factory.
And such space can easily be obtainable in most offices or small workshop meant for rent. Renting a small office or workshop in such size in cities would not cost more than N300,000 per year.
AN ELECTRIC POWERED GRINDING OR MILLING MACHINE:
A milling or grinding machine will be needed in the grinding of pigments and processing of any solid particle to be used as additives in the paint making, in such it will be easier to produce large quantity within a short time than when done manually.
A good way of obtaining such machine is to fabricate it locally from local engine manufacturers which should be within N30,000 –N50,000 depending on the size, according to the market survey in Aba, Abia state.
However, when such type did not satisfy your taste when tested, you may opt for the imported types of such machines which are usually higher in terms of purchasing cost. A small imported milling machine will cost not less than N90,000.
AN ELECTRIC POWERED MIXER:
A good mixer should be able to mix liquid that has up to 50% of the thickness of grease or engine oil. In other words, there are cases you may need to have a mixture in paste form and requires them to be mixed thoroughly.
In that case; you need a quality and reliable paint mixer.
Nevertheless, you need a mixer that can contain a large quantity of content and spin very fast without pouring out any content in it or having any trace of leakage.
To be on a safer side, you may require a good local fabricator or engine manufacturer to make such available to you at a lower cost.
Occasionally, paint mixers manufactured in Onitsha, Anambra state, cost within N20,000-N40,000 depending on the size and the type of metal they were made from.
FINANCE TO BUY RAW MATERIALS:
Having money to buy the raw materials is like having money for the capital of the business, just like any other business the factory will need money to run.
The amount of money in your possession would determine your manufacturing capacity and your advertisement level.
Buying the raw materials in small quantities would cost much and reduce the profit of the paint manufacturer, therefore it is always good to have a huge capital so that you can deal with direct suppliers of the raw materials and make more profit.
Occasionally, N50,000-N200,000 would be enough to start as a capital but when a larger money is available is become added advantage.
PLASTIC INDUSTRY TO SUPPLY YOUR CUSTOMIZED MARKETING CONTAINER:
Commerce thought us that branding starts with good packaging, to have your paint compete in the paint market you will need a unique branding and customizing of your storage container.
This can be done by visiting any nearest plastic industry and negotiate a price with them for the mass production of your storage container and the subsequent branding.
This will go a long way in giving your product a quality appearance and market any price place for it to be acceptable by buyers.
SUMMARY
Note; that painting making is just like every other business. It needs commitment and on the job training and gathering of experience. Also be aware of the competition in the paint market and find a way to stand out and be unique in your brand.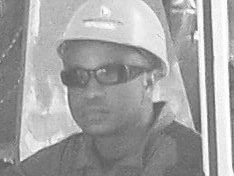 Philip is a graduate of Mechanical engineering and an NDT inspector with vast practical knowledge in other engineering fields, and software.
He loves to write and share information relating to engineering and technology fields, science and environmental issues, and Technical posts. His posts are based on personal ideas, researched knowledge, and discovery, from engineering, science & investment fields, etc.
Please, subscribe to our email list and follow our social media pages for regular and timely updates.
You can follow EngineeringAll social media pages by typing "@ EngineeringAlls" in any social media search form (Facebook, Twitter, Linkedin, Pinterest, Tumblr, etc).
You can submit your article for free review and publication by using the "PUBLISH YOUR ARTICLE" page at the MENU Buttons.
If you love this post please share it with your friends using the social media buttons provided.