Steel Manufacturing Industries in Nigeria
Steel production had been a lucrative business right from its invention. The early blacksmiths and foundry men specialized in making many metal products from molten metals.
However, the making steel came in as an advancement in the production of iron.
There is a clear difference between iron and steel. Iron is the primary product of steel. And steel is a perfected iron or secondary product of iron.
Steel has specific carbon content and other alloy materials aimed at increasing specific properties of its primary product which iron.
Steel possess higher strength and other vital properties and better crystal structure than iron. Making of steel using the ancient method will first of all involve making of pig iron, then wrought before processing it into steel.
Based on that, steel remains the actual product of iron that most engineering and construction companies are looking at for more rigid and stable structures. Consider iron and steel as non-purified drinking water and a purified drinking water.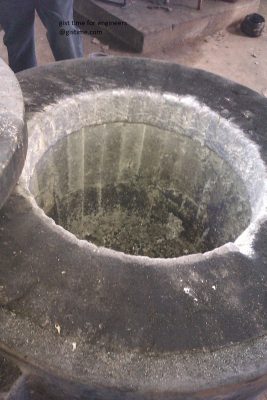 Though steel industry could be a profit-making venture it still has lots of challenges in running it and in setting it up.
Only few countries in Africa could boost of good number of standard steel industries operating successfully with steady growth and profit making.
And one of the major challenge of these steel making business is the huge capital required to set it up and the high cost of running the industry.
Despite all these challenges, Nigeria steel industries have tried to stand firm  and pave way into the African steel markets by providing a good number steel finished products. Some of them are foreign investors while some are owned by Nigerians.
If you desire to go into steel merchant or setup a similar industry, then you need to visit many of these industries to view their facilities and access what it would cost you to setup a similar industry either on larger scale or on a smaller scale.
As a business investor, you can start dealing with large quantity of steel products by contacting and relating with these steel manufacturing industries in Nigeria: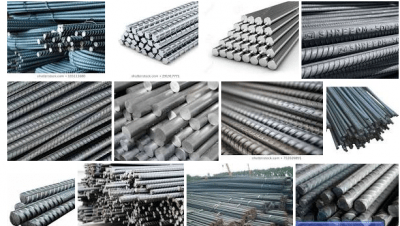 QUANTUM STEELS (REAL INFRASTRUCTURE) NIGERIA LTD
Off 16 km, Ikorudo – Sagamu Road, Ogijo, Ogun State
0812 606 5899, 0812 606 5891
We are manufacturer of steel rods and various steels products. We sell Iron rods, common wire nails, wire mesh and binding wire.
AFRICAN STEEL MILLS (NIG) LIMITED
Plot 337, Odogunyan Street, Ikorodu, Lagos Nigeria
+234 803 670 7641, +234 1 277 3400, +234 1 587 0916
African Steel Mills Nigeria Limited is into steel milling and processing services in Nigeria.
AJAOKUTA STEEL COMPANY LIMITED
Steel Company Limited, Ajaokuta, Kogi State, Nigeria
+234 803 590 1670, +234 708 102 7814, +234 812 150 0024, +234 818 723 4066
Ajaokuta Steel Company Limited is Nigeria's leading steel company & supplier of quality steel products in all the major economic sectors including construction, packaging and wire drawing/nail making industry.
ALLAH'S WILL STEEL CONSTRUCTION NIG. LTD
Kilometer 127+500, Ibadan/Lagos Expressway,Oniponrin, Lower ogunpa river Opposite Soka Bus stop, Ibadan, Oyo State
0803 455 2211
Allah's Will Steel Construction Nigeria Limited (AWSC) is a steel industry that is into welding and fabrication of varieties of tanks for filling station, truck, metal doors and many other related steel works.
DANCHRIS STEEL RODS COMPANY
No 10 Obollo Street, Trans-Ekulu, Enugu Nigeria
0803 801 9791, 0809 937 0803, 0802 721 8304
Danchris Steel Rods Company is a steel fabrication company that sells and distributes steel products, binding wire and rods.
EMEIFE INDUSTRIES LIMITED
Plot 27, Harbour Industrial Layout, off Obodoukwu Road, Atani Road, Onitsha, Anambra State, Nigeria
0703 409 3044, 0803 914 2663, 0803 719 1924, 0813 818 1125
Emeife Industries Limited manufactures the best steel products used for construction works such as binding wire, quarter rods and so on.
FORTUNATE STEEL & INDUSTRIAL MATERIALS CO. LTD
Km 17 Aba/Port Harcourt Expressway, By Interlock Junction, Iriebe, River State Nigeria
0803 707 2015, 0812 078 9839
Fortunate Steel & Industrial Materials Company Limited is an indigenous steel firm that into manufacturing and supply of stainless chequered plates, stainless material and other steel structural products.
GOLDBAY GLOBAL LTD
2/4 Gogo Hassan Close, by Fatai Irawo Street, off M/M Airport Road, Ajao Estate, Oshodi Isolo, Lagos, Nigeria
0810 072 4060, 0808 930 9024
GoldBay Global Limited fabricates handrailing systems, steel gates, steel burglaries and also deliver both local and foreign steel products across the country.
LANDCRAFT INDUSTRIES
Plot No: 156 – 160, Odogunyan, Industrial Estate, Ikorodu, Lagos, Nigeria
0805 801 6716, 0808 718 4803
Landcraft Industries is an iron products manufacturer and steel production company in Nigeria that manufacture billets, TMT rebar, equal angles and u channel.
NIVAFER STEEL CONSTRUCTION COMPANY
End of Coker Road (Near Air Force Base) Coker Estate, Shasha Village Akowonjo, Lagos Nigeria
+234 803 726 5778, +234 1 761 2027, +234 1 774 0960
Nivafer Steel Construction Company is an indigenous company established to provide purely general steel fabrication services.
PREMIUM STEEL AND MINES LTD
Ovwian-Aladja, Warri, Delta State, Nigeria
0814 133 7714, 0805 309 888
Premium Steel and Mines Limited is a steel plant located in Delta state of Nigeria with state of the arts technology and metric tons of steel to produce a wide range of iron and steel materials.
STANDARD METALLURGICAL COMPANY LIMITED
35/ 39, Creek Road, Apapa, Lagos Nigeria
+234 708 585 8548, +234 814 563 9045, +234 810 210 2410
Standard Metallurgical Company (SMC) Limited is a steel manufacturing company with a mission of producing highly standardized steel products such as deformed steel bar & wire rod in coil for both the constructional & industrial sectors in the market.
TIGER TMT IRON RODS
AFRICAN FOUNDRIES KM 45, Shagamu, Ikorodu Expressway,, Ogijo,, Ogun State
+234-1-2805250
We are Africa's leading TMT Bars manufacturer with over 40 years of proven industry experience and quality assurance.
CARDINAL STEEL CONSTRUCTION COMPANY
No 18 Enugu Road, Opposite High Court, Onitsha, Anambra State, Nigeria
0803 677 2540
Cardinal Steel Construction Company manufactures vast forms of steel products such as standing tanks, fence rails, wrought iron handrails and iron roofing among others.
GODIF STEEL WORKS LIMITED
127 Old Benin Agbor Road, Benin City, Edo Nigeria
0803 358 1506
Godif Steel Works Limited provides total solution for integrated steel and non-ferrous manufacturers that fabricates quality steel and metal products for industrial use.
IPP ENGINEERING LIMITED
14 Salvation street, off Total Gospel Avenue, off Peter Odili Road, Port Harcourt, Rivers
+2348064319314, +2348037741299
IPP Engineering Ltd is wholly indigenous company providing Engineering, Procurement, Fabrication, Construction, Corrosion Control and Maintenance services in Nigeria across various industries.
IZUNDU WIRE & STEEL INDUSTRY
No. 3 L.G.A, Atani Road, Niger Bridge Head 430, Onitsha, Anambra State, Nigeria
0803 347 4900
Izundu Wire And Steel Industry is a steel construction company providing a fastening solutions for custom steel fabrication services.
JANGILO NIGERIA ENTERPRISE
Akede Iyaloja Estate, Opposite Gaa Fulani Road, Osogbo, Osun State
0803 153 8493, 0806 402 8632
Jangilo Nigeria Enterprise have extensive experience focused on the precise and reliable methods of joining steel materials together and with large manufacturing of burglary, iron gates and handrails.
KAM HOLDINGS
Asa-Dam Road, Industrial Area, Ilorin, Kwara State Nigeria
0701 587 1289, 0708 438 1466, 0803 596 0273
Kam Holdings, Kamwire & Steel Industry Limited is a global business conglomerate that manufactures quality steel products such as, British reinforcement concrete (BRC), roofing nails, couper nails, mesh wire and binding wire.
LION STEEL GROUP
17A Nun Street, Off Danube Street, Maitama District, Abuja FCT Nigeria
+234 9 623 2168
Lion Steel Group is one of the leading designers, manufacturer and supplier of valves, pipes, flanges and fittings to petrochemical industries & mining, water & waste-water industries.
OGAS STEEL NIGERIA LIMITED
Km 60, Lagos Ibadan Expressway, Ajegunle, Araromi, Makun, Sagamu, Ogun State Nigeria
+234 807 452 2555, +234 802 337 8503
Ogas Steel Nigeria Limited provides service in the construction of water tank, iron gate, welding burglary proof, rail metal chairs, tables collapsible roller shutter, bullet proof doors, palisade fence etc, using quality steel material.
SFURNA GLOBAL LIMITED
Ground Floor, Tapa House, Imam Dauda House, Off Eric Moore Road, Surulere, Lagos Nigeria
+234 701 582 3222, +234 701 926 8210
Sfurna Global Limited (SGL) is into the manufacturing and recycling of finest quality steel sheet and Coil, aluminum alloy ingots, pure lead, refined lead and lead alloy ingots.
STEEL AND WIRE MANUFACTURING CO. LIMITED
380, Ikorodu Road, Maryland Ikeja, Lagos Nigeria
+234 803 424 2662, +234 1 497 1907
Steel And Wire Manufacturing Co. Limited produces steel and metal wires services.
TUNS JINADU STEEL CONSTRUCTION NIGERIA LTD
Km 80 Igbo Mfon Bus Stop, Igbo Mfon Town, Eti Osa Lekki, Lagos
0803 320 3458
Tuns Jinadu Steel Construction Nigeria Limited are specialists in steel construction, iron welding, all kinds of metal fabrication and general contracts.
Please note that this list does not mean any endorsement, affiliation, or partnership with EngineeringAll.com, before committing any money make sure you visit the company address and ask people within the area questions about the company.
If you are too busy to do that, you can hire an agent or agents within that city to verify the company for you before making commitment that involves payments.
Shoe manufacturing companies in Nigeria, footwear industries in Nigeria, top shoe makers in Nigeria, shoe making industries in Nigeria, shoe production industries in Nigeria, footwear manufacturing industries in Nigeria,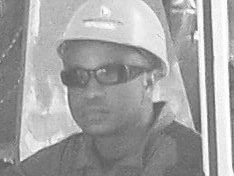 Philip is a graduate of Mechanical engineering and an NDT inspector with vast practical knowledge in other engineering fields, and software.
He loves to write and share information relating to engineering and technology fields, science and environmental issues, and Technical posts. His posts are based on personal ideas, researched knowledge, and discovery, from engineering, science & investment fields, etc.
Please, subscribe to our email list and follow our social media pages for regular and timely updates.
You can follow EngineeringAll social media pages by typing "@ EngineeringAlls" in any social media search form (Facebook, Twitter, Linkedin, Pinterest, Tumblr, etc).
You can submit your article for free review and publication by using the "PUBLISH YOUR ARTICLE" page at the MENU Buttons.
If you love this post please share it with your friends using the social media buttons provided.