Industrial Materials Suppliers In Nigeria
The survival of every company depends on its collaboration with other companies. Every industry needs equipment, raw materials, and lots more.
Some of the raw materials are semi-processed raw materials that need to be supplied to the finishing industry for the complete product. The finishing industry relies on the semi-processing industry for a steady supply.
Nigeria has a good number of industrial materials supplying industries helping the major industries to survive. Sometimes contacting these industries may not be easy. You can equally have difficulty of obtaining the service you need from them if you have not established stable and consistent business deals with any of them.
The list below shows the names of top industrial materials supplying industries within Nigeria and the type of service they render as well as their contact address. If your industry needs any of these services, contact the specific industry for the business deal.
You can as well become a major distributor to multiple industries that need the supplies of any of these industries or a good number of the industries.

ARISTOCRAT INDUSTRIES LIMITED
Plot 7 & 8, Block 10, Ota Industrial Estate, Opposite Homus Industries Ltd, Ado Odo/Ota, Ogun, Nigeria
0815 065 1226, 0708 285 9116
Aristocrat Industries Limited is the industry leader in the manufacture of industrial packaging films, stretch films, and construction/building films.
BERGER PAINTS NIGERIA LIMITED PRINT
102, Oba Akran Avenue, Ikeja Industrial Estate, Ikeja, Lagos
+234 81-0216-4585/6, 01- 2805169/7
The Nigerian Manufacturing service center provides chemicals and industrial supplies.
BOC Nigeria
Plot 1-3, Oshodi-Apapa Expressway, Oshodi, Lagos State
01 342 9179, 01 810 4777, 01 875 0791
BOC Nigeria (BOC Gases) suppliers of industrial products such as industrial gases and special products.
COVENANT GROUND GROUP
Plot 303B Abisogun Leigh Street, Off Adeniji Street, By AY Hotel, GRA, Ogba, Lagos Nigeria
+234 805 407 2745, +234 702 811 8040, +234 1 737 4453
+234 1 710 0484
Covenant Ground Group is a Nigerian product center for industrial supplies services.
DAYEENTE INDUSTRIES LTD BRANCH OFFICE
Kaduna – Zaria Express Way, Kano, Kano, Nigeria
0809 226 2626
Dayeente Industries Limited manufactures and supplies industrial products such as polyethylene, 3-layer, and LLDPE stretch film produced with the utilization of the cast film expulsion innovation with a branch office in Kaduna.
9
DESOPAS ENGINEERING LIMITED
3 Sewo Sopade Street end, Off Federal Low-Cost Housing Unit, Behind Abi-Dap Hotel, Mosan, off Ipaja Agege, Iyana Ipaja, Lagos
+234 1 774 5107, (0) 802 316 1400, (0) 803 519 3408
Manufacturer of baking, confection equipment, and maintenance of industrial kitchen equipment in Nigeria.
EMEL CORPORATE SOLUTIONS LIMITED
No 1, Limca Way, Isolo Industrial Estate, Isolo, Lagos, Nigeria
0815 919 3395
Emel Corporate Solutions Limited is an arm of Emel Group which is the leading manufacturer of gifting & promotions items, racking and shelving solutions for supermarkets and other industries.
ENPEE GROUP
Plots L and K, Block 1 Ilupeju Industrial Estate, Mushin, Lagos Nigeria
0812 945 2009, 01 271 9401
Enpee Group is a transnational business conglomerate having manufacturing interests across diverse industry sectors in Africa, producing construction goods, energy supplies, packaging supplies, and lots more.
FERATTO INDUSTRIES LTD
Plot 750, Adamu Ismaila Crescent, Off Namadi Sambo Way, Idu Industrial Extension, Jabi, Abuja FCT, Nigeria
0704 576 3429, 0704 306 2826
Feratto Industries Limited is a company located in Abuja Nigeria that manufactures and supplies insulation and construction supplies such as moldings internal cornices, suspended ceiling tiles, poly strips, etc.
GISS LIMITED
Block 48, New Isheri Road, Ojodu-Berger, Ikeja, Lagos, Nigeria
0813 2697 709, 01 295 6908, 01 295 6921
General Industrial Supplies and Services (GISS) Limited work directly with manufacturing companies to distribute electronic and mechanical products to industries that use them.
SC INDUSTRIAL GAS LTD
KM 3 Igboetche Road, Rumukurushi Port Harcourt, Rivers State Nigeria
+234 805 339 1019, +234 805 339 0155, +234 805 339 0157
SC Industrial Gas Manufacturers Limited produces and supply industrial and medical oxygen gas, nitrogen gas, gaseous and liquid carbon dioxide, acetylene gas, and propane gas (LPG).
ANACO ELECTRICAL AND ELECTRONICS COMPANY LIMITED
Block 21 No.7 Alaba international Market Ojo, Lagos, Lagos State, Nigeria
+2348035596587, +2348059200085
Leading suppliers of all types of industrial electrical fans in Nigeria.
HELLOG ENERGY AND EQUIPMENT LIMITED
3 Oyetubi street Off Obafemi Awolowo street, Ikeja, Lagos
+2348181069339, +23480827725438, +234 8058699665
This Nigerian company offers the production of automotive motor oil, lubricant, grease and transformer oil.
ZAREM INTERNATIONAL LIMITED
No 56A Aboribo Street Edjeba, Warri, Delta Nigeria
+234 708 379 3912, +234 803 292 5429
Zarem International Limited specializes in industrial supplies and provides complete consulting services.
Please note that this list does not mean any endorsement, affiliation, or partnership with EngineeringAll.com, before committing any money make sure you visit the company address and ask people within the area questions about the company. If you are too busy to do that, you can hire an agent or agents within that city to verify the company for you before making a commitment that involves payments.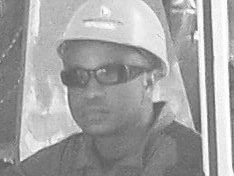 Philip is a graduate of Mechanical engineering and an NDT inspector with vast practical knowledge in other engineering fields, and software.
He loves to write and share information relating to engineering and technology fields, science and environmental issues, and Technical posts. His posts are based on personal ideas, researched knowledge, and discovery, from engineering, science & investment fields, etc.
Please, subscribe to our email list and follow our social media pages for regular and timely updates.
You can follow EngineeringAll social media pages by typing "@ EngineeringAlls" in any social media search form (Facebook, Twitter, Linkedin, Pinterest, Tumblr, etc).
You can submit your article for free review and publication by using the "PUBLISH YOUR ARTICLE" page at the MENU Buttons.
If you love this post please share it with your friends using the social media buttons provided.