TASK IN BUILDING PROJECTS: How Many Blocks Can Build A House?
Saving money for a building project is not easy and it is filled with so much uncertainty as to how far the money could go in executing the project. The ability to carry out successful building projects within the capital you budgeted for has to do with tedious planning and careful spending.
If you are looking for or trying to know how many blocks can be used in building your house, ii think you are not alone because that is what this post will explain to you.
Besides, you are not the only one that is looking for this type of information rather it is like an open question to everyone embarking on a building project. Lack of proper information like this one could lead to an uncompleted building project which is very bad.
As a matter of fact, it is better not to start a building project if you are not sure how far your money could go or uncertain about continuous cash inflow when you start the project.
The reason is that your uncompleted building project will start to deteriorate after sometime, giant grasses will start growing. The raised walls will start cracking just to name a few losses. It is like someone that carried big money and kept in a bank for a year without any interest rather the bank charges and deducts the money every year as a service charge.
In other words, an uncompleted building could be a means of hanging your money except you built it to a manageable state that someone could possibly live inside while you can gradually be doing other works on it.
If you are ready to build your house, but you are afraid of your money finishing along the line without achieving the set target.
You have the option of making good use of the details that are going to be dropped in this post to ascertain an approximate level of your money could reach in the project and then know whether to commence or wait to save more money.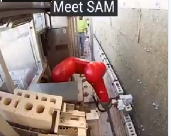 THE SCOPE OF THIS POST
This post will not tell you ye number of blocks for specific building projects such as three-bedroom flats, self-contain, four-bedroom flat, two-bedroom flat, or even duplex.
Rather this post will drop basic calculative methods you can use to evaluate the number of blocks for all your building projects irrespective of the size and design of the house you intend to build.
Experience has shown that major expenses in building projects are not just raising the blocks alone rather others such as fixing of doors, windows, protector, toilets and bathroom equipment, kitchen equipment, and plumbing jobs associated with them all.
You also need to consider other expenses such as wood for roofing and its roofing sheets, flooring the house and tiling it, fixing of ceilings, electrification of the house, suck-away, borehole for water supply, erection of water tanks for water storage, and so many others.  
All these are with the exclusion of the laborers' fees or simply put 'cost of labor'.  You can now see why the proper calculation is very important in your building projects.
Though I will be showing you how to calculate the number of blocks you need for every building project, it is important you read other posts on this website to know how to calculate other parts of the building project such as the roofing projects.
Collection of all the calculations will give you a collective cost of the approximate cost of the house you intend to build.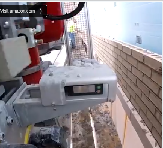 TYPES OF BLOCKS FOR HOUSE BUILDING AND THEIR COST
If you are in Nigeria what I am about to say here wouldn't be a surprise to you. It is very common to see hollow blocks in most building sites in Nigeria but that is not the only block available for builders.
There are many types of blocks available example, 6inch solid blocks, 6inch hollow blocks, 8inch solid blocks, 8inch hollow blocks, 10inch solid blocks, 10inch hollow blocks, and lastly 12inch solid blocks, 12inch hollow blocks.
From the list of blocks above, you can rarely see the big-inch blocks such as the 10inch and 12inch types but they actually exist especially in the hollow design.
Because of the cost of each block, many builders prefer using either the 6inch solid blocks or the 8inch hollow blocks.
If you have the money you can choose something better than any of the two I mentioned. Here is the average selling price of each block in most block molding industries:
6inch solid block = N140 per one block
6inch hollow block = N120 per one block
8inch solid block = N160 per one block
8inch hollow block = N160 per one block
10inch solid block = N180 per one block
10inch hollow block = N180 per one block
12inch solid block = N200 per one block
12inch hollow block = N200 per one block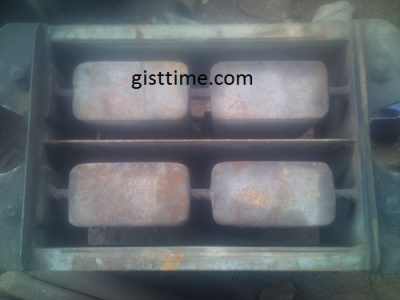 HOW TO CALCULATE THE NUMBER OF BLOCKS YOU NEED
To know the number of blocks you need, do the following:
Take proper measurement of each wall in the building plan (you need to do this wall by wall to avoid getting confused). You can give each wall in the whole building plan an alphabetical name such as 'A'; 'B', 'C', and so on.
When you measure the height and width of the wall 'A' you can multiply it to get the area of the wall. For instance, the height from the foundation to the roof is 16feet and the wideness of the wall is 18feet, the total area of that wall will become 16 X 18 = 288meter-square.
So if wall 'A' has a 288feet area and you want to know how many blocks it will consume, then you need to dive this area with the area of one block.
Note that all the blocks use in building projects have one area which you can obtain by measuring the height of one block and its wideness (width) let us assume one block to be 1feet height and 2feet in width, the block area will become 1feet X 2feet = 2meter-square.
From the example in step 1, you can now divide 288meter-square with 2meter-square. i.e. 288/2=144. It means wall 'A' will consume approximately 144 blocks.
If the wall has a door, window, or any other open space, calculate the area of each space and divide by the area of the block which is 2meter-square.
Then minus it from the already calculated 144 blocks to get the exact number of blocks for the walls with door and window entrance.
Carefully repeat this process in all the walls until you have gotten the exact number of blocks for each wall.
Make a five-columns table, the first column should be wall name such as 'WALL TITLE' second column should be titled 'WALL AREA', the third column should be titled 'BLOCK AREA', the third column should be titled 'FORMULA', the fifth column will the number of blocks for each wall you can title it 'NO. OF BLOCKS'.
An image of a five-column table above this paragraph explains exactly what I mean.
Below the table, sum up the total number of blocks from all the walls' number of blocks. Then multiply this number of blocks with the price of any block type you choose to use in building the house.
Cross-check what you have done to ensure you did not make any mistakes. Then go ahead with your building project plans.
Conclusion
I believe this post has provided the answer to the topic you seek. If that is true please encourage us by subscribing to our email list, following our social media pages, or allowing us to send push notifications to your browser for subsequent posts. Also, you can drop comments, and ask public questions for other people's assistance in the question and answer section.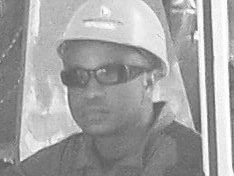 Philip is a graduate of Mechanical engineering and an NDT inspector with vast practical knowledge in other engineering fields, and software.
He loves to write and share information relating to engineering and technology fields, science and environmental issues, and Technical posts. His posts are based on personal ideas, researched knowledge, and discovery, from engineering, science & investment fields, etc.
Please, subscribe to our email list and follow our social media pages for regular and timely updates.
You can follow EngineeringAll social media pages by typing "@ EngineeringAlls" in any social media search form (Facebook, Twitter, Linkedin, Pinterest, Tumblr, etc).
You can submit your article for free review and publication by using the "PUBLISH YOUR ARTICLE" page at the MENU Buttons.
If you love this post please share it with your friends using the social media buttons provided.