Features of a New Chef Robot
A top leading innovation information sharing platform, Business Insider, has revealed a newly-invented servicing robot made to take over the job of chefs in automated services restaurant.
The kitchen robot or Chef's Job Robot was revealed recently through major information sharing channels to engineeringAll, it was showing the appearance of the robot's arms, its flexibility, and working principle.
Based on major features, the arms movements were mimicking that of human arms in terms of the axis of movements known as degree of freedoms in robotics.
Though the newly-invent kitchen or Chef robot is not humanoid robot i.e. it has no human appearance design or human physical structure appearance, it works perfectly well for the human job it was designed to execute based on test carried out on its functionalities.
In terms of structure design, its arms were fixed at a rigid body that acts as support to enable the arms to take the needed actions with interruption.
Actions such as washing of dishes, plates and dispensing of food etc. can be carried out by the robot at fixed position.
This is the first robot to be revealed by the manufacturers as a chef robot and will become a good source of support to those running restaurant business, hotels, and food joints.
It is not a giant robot unlike some robots that can occupy space, rather it is small in size and has the arms' size to be equal to that of humans.
The arms bear all the functions performed by the robot and it the major place the AI program controls the robot.
By converting the arms movement to various tasks given to the robot. Though artificial intelligence was not mentioned but its functions proved that it is a well programmed robot and could be using complex programs of AI for its autonomous actions.
Check the media coverage of the chef robot and tell me what you think.
This robot chef concept cooks and cleans up for you pic.twitter.com/TgXpOex4n7

— Business Insider (@businessinsider) July 2, 2018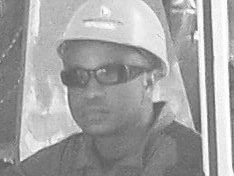 Philip is a graduate of Mechanical engineering and an NDT inspector with vast practical knowledge in other engineering fields, and software.
He loves to write and share information relating to engineering and technology fields, science and environmental issues, and Technical posts. His posts are based on personal ideas, researched knowledge, and discovery, from engineering, science & investment fields, etc.
Please, subscribe to our email list and follow our social media pages for regular and timely updates.
You can follow EngineeringAll social media pages by typing "@ EngineeringAlls" in any social media search form (Facebook, Twitter, Linkedin, Pinterest, Tumblr, etc).
You can submit your article for free review and publication by using the "PUBLISH YOUR ARTICLE" page at the MENU Buttons.
If you love this post please share it with your friends using the social media buttons provided.