Are You Seeking For The Details and Prices of Weaving Machines?
If you are seeking information regarding weaving machines and how much they cost recently in the market i.e Prices of Weaving Machines, then you are in the right web-page. We are going to deal extensively with weaving machine as a topic as well as the Prices of Weaving Machines in Nigerian Market.
What is a weaving machine?
A Weaving machine is a special machine used by Tailors to create weaving on edges of sewn fabric to ensure the tiny fabric threads used in the making of the fabric do not drag out and spoil the lifespan of the sewn fabric.
Besides making a seal on the edges of fabrics, weaving machine is the machine used in making those special Collar-neck designs on your Native African Wears.
The machine can run hundreds of threads having different colors on a single point in a fabric in order to achieve a particular design on that point in the fabric during sewing. It is a machine with distinct functionality use by professional and industrial tailors.
What makes Weaving Machine Special?
Wonder why everyone is anxious about the Prices of Weaving Machines? Yes, it is because its a special machine that reflects quality and high-level of professionalism among tailors. In a competitive tailoring environment, weaving machine distinguishes an average tailor from a professional one.
The truth remains that weaved fabrics always have better physical appearance that the unweave fabrics, weaving on the cut edges of fabrics seals off the possibility of dragging any of the fabric material out of the fabric when wearing it.
Customers with unique will always want their fabrics to be weaved after tailoring.
When it comes to sewing traditional or native African attires, weaving goes beyond just the edges of the fabrics. The need to create special design of collar/neck section of the fabric, front pocket section, and the wrist section of the fabric becomes as important as the weaving on the fabric edges.
Though the last application is merely for beautification purpose, most customers may not accept sewing their native without any weaving design on it. Therefore, to unveil your level of professionalism in the tailoring jobs, you need a good and reliable weaving machine.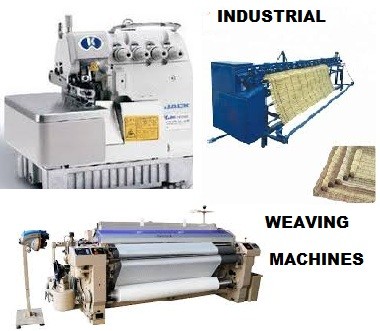 Who can use Weaving Machine?
Weaving machine is specifically meant for fabrics. How it is applied and who uses it depends on the kind of job associated with the fabric.
For instance, some industrial printers instead of having names or written letters and images printed on fabric with the normal colored inks printers. They can decide to make weaving printing of similar printout.
In other words, as one can print out images and names on a Polo or T-shirt using an industrial printer, there are special industrial weaving machines designed for the same purpose.
Hence, instead of having colors on your fabric you will see lines of threads with different colors running on your fabric to create that special image and name.
Fabrics making industries also makes use of weaving complex industrial machines to join the fabric materials together and create a long spread of clothing material known as fabrics.
Based on the explanation given above, it can be said that weaving machines are not only meant for tailors, it depends on the intended job.
However, tailors remained the major users of weaving machines ever since its invention. Technology is advancing, so is more useful applications of weaving machines coming into existence.
Besides tailors, an individual can decide to acquire a weaving machine just for personal design on personal cloths if the person has the skill needed to operate the weaving machine effectively.
Can Anyone Operate a weaving Machine?
Considering the cost based on the current Prices of Weaving Machines in the market, the simple answer is NO.
Not everyone can operate a weaving machine. Though there are many types of weaving machine from the simplest ones used by tailors to the complex ones used in printing jobs.
Practically operating a weaving machine may not be as simple as you think especially the complex ones use in industries.
A tailor with good experience in sewing fabric can possibly use a weaving machine to make simple deigns on fabrics and equally weave edges of fabrics but when it comes to complex designs such as creating images , stars, and logos on fabrics, only few tailors with good skill on weave machine operation can do it.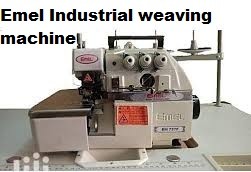 How You Can Become an Expert in Weaving Machine operation
To become an expert in weaving machine operation you need to first of all have a weaving machine or be consistently have access to one even if it is not yours.
The slogan that practice makes perfect also plays in the weaving skill. A great weaver start as a novice and grew the skill to the professional level.
Hence, running practical test and evaluating your progress will enable you to become a great weaver.
Advantages of Becoming a Great Fabric Weaver
A professional weaver has great advantage than conventional one. Here are ways they have more edge:
A tailor with professional weaving skill will always attract classic customers, high-level personalities, celebrities, and organizations for tailoring jobs in their workshop.
A professional weaver is a backbone of other tailors. When customer specifies special weaving designs for tailors the job is contracted to the professional weaver who is also a tailor.
Tailors with professional weaving skill makes five times earning what an average tailor makes in a month.
Tailors with professional weaving skill can go into fashion and designs with their own brand name.
Tailors with great weaving skill can sew fabrics with special design and sell it right in front of their workshop.
Professional weavers can be getting order from distance clients based on evidence of the previous jobs they have done.
Why You Need a Weaving Machine
Though the current Prices of Weaving Machines in the market may not be encouraging. As a tailor or industrial printer, you need weaving machine to expand your services, gain reputation, earn more money and above all attract high-level personalities in your business such as politicians, music and movie stars, rich people, and even foreigners.
Great sewing jobs go with great sewing skill, great weaving skill, great weaving machine, and great designs. Getting your own weaving machine is another step towards becoming a great weaver.
The Latest Prices of Weaving Machines
The table below shows the grades of weaving machines, their product description including brand names and their latest Prices of Weaving Machines in Nigerian Markets.
| | | |
| --- | --- | --- |
| GRADE | PRODUCT DESCRIPTION | PRICE |
| New | Butterfly Overlock weaving Machne | N30,000 –N 32,000 |
| New | Sumo Overlock Weaving Machine | N30,000 – N32,000 |
| New | Sumo Industrial Overlock Machine (three threads weaving) | N105,000 – N110,000 |
| New | Brother Industrial Overlock Machine | N105,000 – N110,000 |
| New | Two Lion Industrial Weaving Machine | N90,000 – N100,000 |
| New | Sumo Industrial Overlock Machine (four hread weaving) | N108,000 – N120,000 |
| New | Marylock overlock weaving Machine | N150,000 – N154,000 |
| New | Emel Industrial overlock machine (three thread weaving) | N105,000 – N110,000 |
| Used | Brother Industrial overlock Machine | N60,000 – N65,000 |
| Used | Butterfly Interlocking Machine | N12,000 – N15,000 |
| Used | Brother Industrial Overlock Machine | N60,000 – N65,000 |
| Used | Sumo Overlockiing machine | N12,000 – N15,000 |
| Used | Two Lion industrial Weaving Machine | N55,000 – N57,000 |
| Used | Gemini Overlocking Machine | N15,000 – N20,000 |
| Used | Sumo industrial overlock machine (three thread weaving) | N55,000 – N57,000 |
A Table showing the Current Prices of Weaving Machines in Nigerian Markets
Conclusion
Please note that these Prices of Weaving Machines may not be exactly what you may see in the market based on the following factors:
Time of this publication
Your location in Nigeria
The type of dealer selling the weaving machine to you will also influence the Prices of Weaving Machines (wholesaler or Retailer)
Grade of the weaving machine (New weaving machine or already-used weaving machine)
And lots more.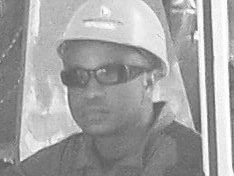 Philip is a graduate of Mechanical engineering and an NDT inspector with vast practical knowledge in other engineering fields, and software.
He loves to write and share information relating to engineering and technology fields, science and environmental issues, and Technical posts. His posts are based on personal ideas, researched knowledge, and discovery, from engineering, science & investment fields, etc.
Please, subscribe to our email list and follow our social media pages for regular and timely updates.
You can follow EngineeringAll social media pages by typing "@ EngineeringAlls" in any social media search form (Facebook, Twitter, Linkedin, Pinterest, Tumblr, etc).
You can submit your article for free review and publication by using the "PUBLISH YOUR ARTICLE" page at the MENU Buttons.
If you love this post please share it with your friends using the social media buttons provided.