features of Firefighting Robots Made in Australia
Modern technology is now channeled towards the industries and their safety, a good evidence is the making several AI robots aimed at ensuring easy fighting of fire. Normally, fighting fire is not an easy task. It has been recorded that considerable number of fire fighters usually die from explosions and other fire hazards globally.
Putting the safety of the fire fighters into consideration, the making of artificial intelligence robots for firefighting will no doubt address some of the issues of hazards and death which the fire fighters are usually the victims.
Many robotics industries are doing their best to improve the safety of human life through the use of robots and this includes the use of robots for those intricate jobs that usually constitute to harm on humans like fire and toxic gas, radiations, and lots more.
Obviously, the efforts towards firefighting robots are yielding good fruits. Especially the newly built firefighting robots by Wei's Technology Pty Limited. An Australia-based firm known as Australia Wei's Technology Pty Ltd.
The firm made the first test of these firefighting robots in the year 2017 and had continued to improve on the features of the robots to its modern sophistication features.
The firefighting robots made by Wei's technology is named EPFF Robots (Explosion-Proof Fire Fighting Robots). The name follows its features.
Below are Features of EPFF robots
They are explosion-proof robots. This implies that even if bomb or fire explosion occurs where any of the robots is located there wouldn't be any damage on the robot. This feature is very important when it comes to fighting fires in tunnels or confined space fires. Equally an ideal robot for fighting of gas fires.
The EPFF robot is a mini-size robot that can move into pipes and narrow holes to combat fire.
The EPFF Robot has chain-belt tire similar to armored tank's chain-belt. This enables the robot to maneuver obstacles and find its way into the targeted location.
EPFF robot has host sockets that enables it to move with water hoses fixed on it while the water is being pumped.
EPFF has high stamina to withstand high pressure of water hose and can still move with while the water is still running.
The robot is fire proofed as well. This means that even if it is caught in the middle of the fire, it can make successful retraction without any harm.
The EPFF robot usually work in group for serious fire outbreak but can work single for minor fire.
It can be controlled conveniently from distance long-enough from the location of outbreak to keep the operators safe.
It has no doubt become the best companion for most of the firefighters around the globe ever since it as first displayed.
The video below shows a short performance of the EPFF robots in quenching off huge fire outbreak in a chemical plant.
From the robots' performance tell us what you think about these robots and the features you love.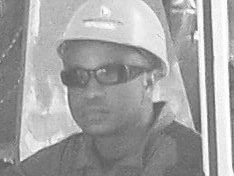 Philip is a graduate of Mechanical engineering and an NDT inspector with vast practical knowledge in other engineering fields, and software.
He loves to write and share information relating to engineering and technology fields, science and environmental issues, and Technical posts. His posts are based on personal ideas, researched knowledge, and discovery, from engineering, science & investment fields, etc.
Please, subscribe to our email list and follow our social media pages for regular and timely updates.
You can follow EngineeringAll social media pages by typing "@ EngineeringAlls" in any social media search form (Facebook, Twitter, Linkedin, Pinterest, Tumblr, etc).
You can submit your article for free review and publication by using the "PUBLISH YOUR ARTICLE" page at the MENU Buttons.
If you love this post please share it with your friends using the social media buttons provided.