What You Should Know Regarding The Technologies used in operating modern machines
The technology in industrial machine building is changing every day, with the engineers and technologists coming up with the best way to make industrial machines operations to be effective, reliable, and automatic.
A lot has changed in the last few years.
First, it was manual technology, later it became semi-automatic technology, and currently fully automated technology.
Recent reports on scientific discoveries and improvements show that soon robots and other automatic machines will replace humans in industrial activities, which shall make the system displace over 90% of human jobs globally.
Hence; this places entrepreneurs at an advantage in the global economy. That is the reason, every engineer should strive to set up an industry to be in a better position ahead of global technology trends.
List of Technologies used in operating modern machines
We will be dealing with the technologies/tools and principles that made the advancement in modern machines especially in the industries to be possible.
They are:
HYDRAULIC TECHNOLOGY
This is one of the Technologies used in operating modern machines. These drives are widely used to obtain infinity variable roles of rectilinear motion in machines tools. It includes a pump, a distributing device, and an operating cylinder with a piston rod.
The characteristic features of hydraulic used in the operation and control of machine tools are:
There is a variable speed arrangement
The machine is safeguarded against breakdown and wear is minimized because all parts work under idol conditions in the transmission medium all the mechanical parts like gears, screws, racks, and clinches are eliminated.
It is characterized by shock-less motion.
The driving motion is achieved by the variable speed gear consisting of two parts, mainly by a pump and cylinder having a piston driven by oil circulated from the pump and controlled by piping and valve.
Reasons for use of hydraulic machine tools are:
It is possible to transverse a hydraulically operated slide or table against a positive stop with the assurance that the pressure exceeds a predetermined value.
It is simple and efficient to control both manually and hydraulically.
Faster reverse and acceleration rates are possible because of less inertia and cushioning effect of the fluid.
There is automatic protection against overload.
Safety is ensured by relief of valve
There is lower power consumption which varies automatically to meet resistance.
It is silent in operation with automatic lubrication by the transmission oil.
LIMITATIONS OF HYDRAULIC
Operations in machine tools,
The occurrence of slip in hydraulic drives though has the advantage of increasing the lifespan of cutting tools, but it has the disadvantage where it is desired to maintain uniform rate transducers.
The hydraulic drive cannot be employed in cases where accurate relation must be maintained between two coordinated motions such as is required when cutting screw thread.
Effect of the temperature on the oil viscosity.
PNEUMATIC TECHNOLOGY
This is one of the Technologies used in operating modern machines. Below are the characteristics of pneumatic technology;
Compressed air is already available in work with rather in-expensive equipment. Air-driven but hydraulically control circuit mitigates some of the shortcomings of compressed air.
Air is admitted with the oil tank at a pressure of 0.4 to 0.5N/mm. consequently, the oil will pass through the pipeline, and the check valve to the left of the right end of the cylinder will be released into the atmosphere.
When the tool slide is to be advanced to the work, a three-way air is admitted to the right, not the oil tank.
MECHANICAL TECHNOLOGY
This is one of the Technologies used in operating modern machines. In the mechanical drive technology, the transmission elements will determine and depend upon the type of conversion needed between the driveshaft and driven shaft.
Gears play lots of roles when it comes to mechanical drive technology, this is because it helps with drive conversion.
Belts and pulleys also contribute immensely to mechanical drive technology, such can be seen in modern automobile engines.
Cams and linkages also act as part of the mechanical power transmission technology.
ELECTRONIC TECHNOLOGY
This is one of the Technologies used in operating modern machines. Electronic transmission technology is among the trending technology in the modern designs of robots and industrial machines.
The reason behind it is the ability of electronic devices to be used in automation jobs and the use of an electric-powered motor to drive industrial machines.
Sensors are part of devices for electronic technology, among others such as; transducers, transistors, microchips, and other electric devices. When it comes to power drive, different types of electrically-driven motors contribute to electronic technology.
Characteristics of electronic technology:
It can be programmed.
It has more micro parts than other technologies.
It cannot operate without an electric supply either DC or AC.
It is usually attached or incorporated into other technology for higher efficiency.
It can operate with low noise.
And so many other characteristics.
This technology has done us a lot of good in bringing the world into its new industrial age, which is believed that artificial intelligence is coming even further to replace human jobs through the use of robots and other automated industrial machines, we are looking forward to such age.
Conclusion
The above four listed technologies are not new to us. They are well-known to be available either in combination or as a single functioning system of any modern machine. The post has really helped to point out these technologies used in operating modern machines. However, if the post missed any area of your interest that we are supposed to add, please use the comment section to give us feedback.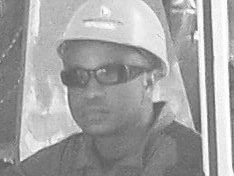 Philip is a graduate of Mechanical engineering and an NDT inspector with vast practical knowledge in other engineering fields, and software.
He loves to write and share information relating to engineering and technology fields, science and environmental issues, and Technical posts. His posts are based on personal ideas, researched knowledge, and discovery, from engineering, science & investment fields, etc.
Please, subscribe to our email list and follow our social media pages for regular and timely updates.
You can follow EngineeringAll social media pages by typing "@ EngineeringAlls" in any social media search form (Facebook, Twitter, Linkedin, Pinterest, Tumblr, etc).
You can submit your article for free review and publication by using the "PUBLISH YOUR ARTICLE" page at the MENU Buttons.
If you love this post please share it with your friends using the social media buttons provided.