The concept for a Portable Boat For Water Transportation
The idea of water transportation is not as popular as that of land transportation. Water transportation seems to be for special tasks like research, short-distance travel, fishing, and tourism. Several designs and categories of boats exist for water transport.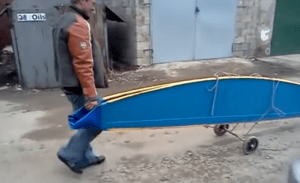 Each of them exhibits the ideal of its inventor.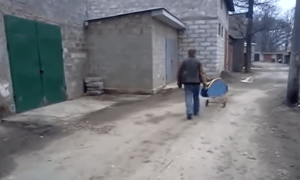 A craftsman has revealed how he was able to make a simple portable boat using materials made available from home. In the illustration made using pictures, a tarpaulin or related material was used to make the said boats.
The entire body of the boat was made using the tarpaulin while woods make up the seating arrangements at the center.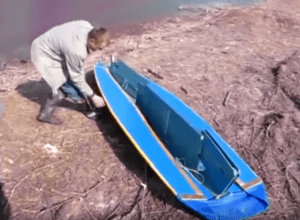 Beginning from its initial look, the tarpaulin was built in a semi-skeleton of the boat design for easy set up while the woods for the center were packed into the center of the semi-skeleton to ease its portability.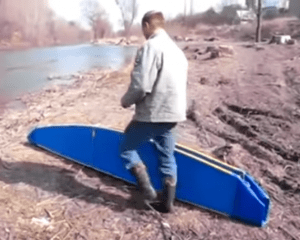 As it was being transported to the waterfront, clear observations revealed that rollers were used, showing how big it is even though it is made with tarpaulin as its basic material.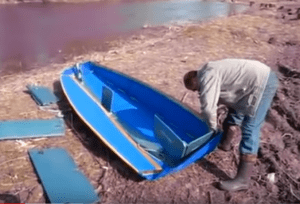 While at the waterfront, the boat was set up within a few minutes by simply opening all the skeleton units and using the woods to tension the body in every section including the back seat made with a piece of the wood board.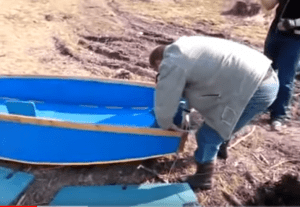 Gradually during the setup, the small canoe-looking boat pushed to the waterfront turned into a tarpaulin ferryboat that can be paddled without an engine.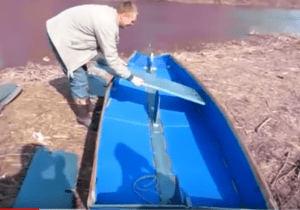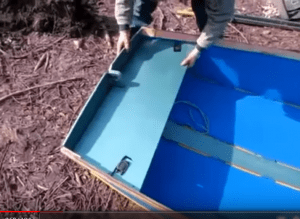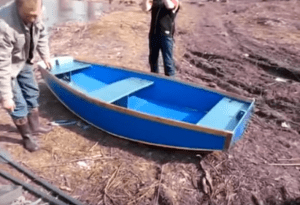 The major stage in the entire design is how the skeleton was made. From carefully joined and fixed tarpaulins to completely reinforced tarpaulins making up the entire body of the boat.
In terms of strength and ability to resist the wind and other possible threats in water transportation, little was said in those regards.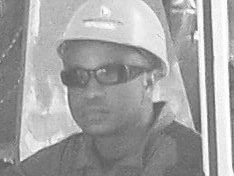 Philip is a graduate of Mechanical engineering and an NDT inspector with vast practical knowledge in other engineering fields, and software.
He loves to write and share information relating to engineering and technology fields, science and environmental issues, and Technical posts. His posts are based on personal ideas, researched knowledge, and discovery, from engineering, science & investment fields, etc.
Please, subscribe to our email list and follow our social media pages for regular and timely updates.
You can follow EngineeringAll social media pages by typing "@ EngineeringAlls" in any social media search form (Facebook, Twitter, Linkedin, Pinterest, Tumblr, etc).
You can submit your article for free review and publication by using the "PUBLISH YOUR ARTICLE" page at the MENU Buttons.
If you love this post please share it with your friends using the social media buttons provided.