In less than few years of the introduction of highly automated systems known to be artificial intelligence technology, the robotic industries are taking the whole thing in another dimension not ordinarily common in engineering.
The application of cosmetics and facial beautification is a crucial job left for the professional especially when it patterns to ladies. In the effort to automate almost every section of the human activities, a new robotic firm has introduced a facial makeup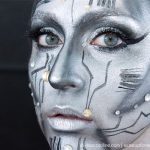 <makeup robot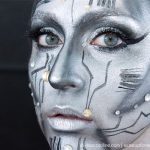 .

The newly made robot has not been publicly declared for sale or been commercialized. However, based on experiments and tests conducted, it was able to have crucial features in terms of applying the right makeup at the appropriate location and identify the required make needed for each face.
Such a robot has been termed "irresistible" for the world of fashion especially for the ladies' salon where such will be very useful. The artificial intelligence robot will work tirelessly in ensuring the face got every beautification it needs by using a proper color combination of cosmetics and desired styles.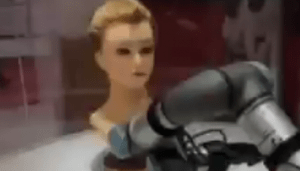 In a public demonstration, the makeup robot was found to be a single arm operating robot like the pick and drop industrial robots. The important aspect of this robot is the ability to be equipped with several makeup tools such as eyes pencils, lipsticks, and other necessary facial makeup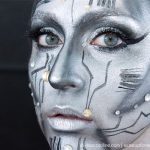 tools. It has the ability to select the actual tool to be used at any given time and make changes whenever it is necessary.
Another good aspect of the makeup robot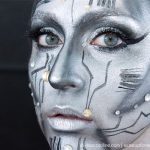 is the ability to move in a different axis of rotation. It has a series of joints at a variable distance along its longitudinal direction. The joints make it possible for quick and flexible change of direction of the arm. The diverse possible rotation makes it possible to apply cosmetics on the human face at any position or location once the human can stay in a stationary position.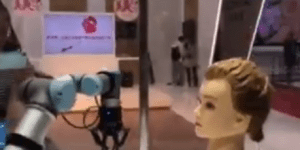 It is one of its kind, equipped with necessary sensors to determine the impact of its action on the face and the areas adjustment may be needed. Modern makeup firms seem to have found the answer they are looking for from the benefits of artificial intelligence in modern engineering.
Experts believe the robot could possibly finish a makeup in seconds or just a few minutes. However, such a claim is yet to be ascertained from the robot.
Originally posted 2018-11-06 08:24:14.