Toyota Future Cars Concept
CNBC channel has revealed the plan of the popular automobile manufacturing industry to build a special future car model that will completely focus on the use of Artificial intelligence (AI).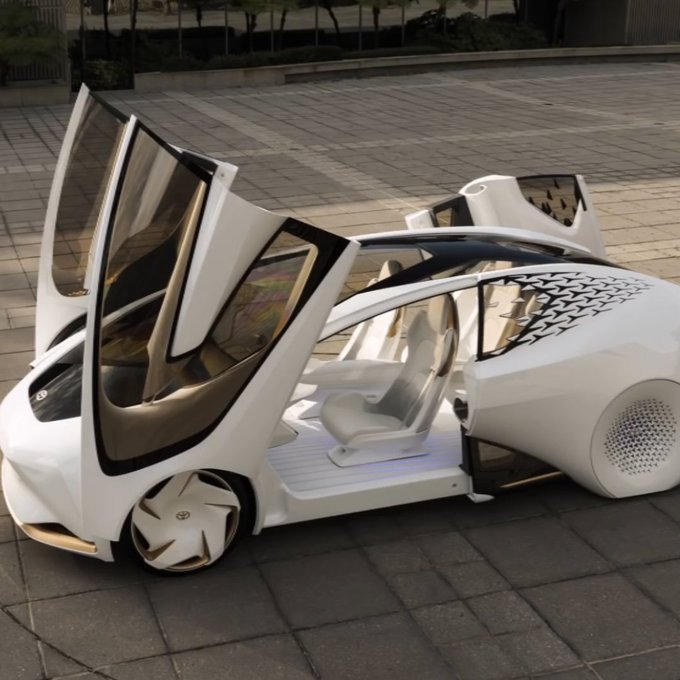 The personal car concept has been designed and undergoing some software checking before the actual manufacturing will take place.
The possibility of the ideal design becoming the actual design after the production may be high due to the simplicity of the car design which the news body revealed with a video coverage.
 The idea was referred to as the "Toyota Concept-I". it is a concept focused on making autonomous cars for the Toyota customers using the artificial intelligence technology.
The cars of that model will be able to drive to any location without any human piloting instead they work based on the GPS location address of the driver to move to the required destination using the available routes for the destination.
The safety features the new car model will possess will make it the safest personal car anyone would love to have.
The use of the artificial intelligence technology may not only help in the autonomous driving of the car, special functions such as destination tracking, traffic signal recognition, over-speeding control, malfunctioning detections, and accident prevention features, etc. may be included into the new future car concept to be made by Toyota.
In the quest to provide an alternative option for the car user, the firm plans to include piloting mechanism like the hand steering in the case that the user decides to drive the car manually instead of using the artificial intelligence.
The sports car picture revealed by Toyota was said to be the first to have this new technology, the video revealing the features of the car has been provided by the CNBC body to detail what the automobile firm has in mind for its future technology.
If the said sports car AI concept becomes successful, then possibly other future automobiles may be equipped with the AI technology for the sake of safety and early fault detections to their users.
Can we then call the concept of AI cars production the making of robotic cars?
The Toyota Concept-i has a built-in A.I. technology to keep you safe. pic.twitter.com/gzdDp4M8zp

— CNBC (@CNBC) June 30, 2018