The Features of Giant Pothole Patching Machine Unveiled in Kenya
The trending update in Africa Engineering is that Kenya one of the developing countries in Africa has successfully launched a giant pothole patching/Filling machine.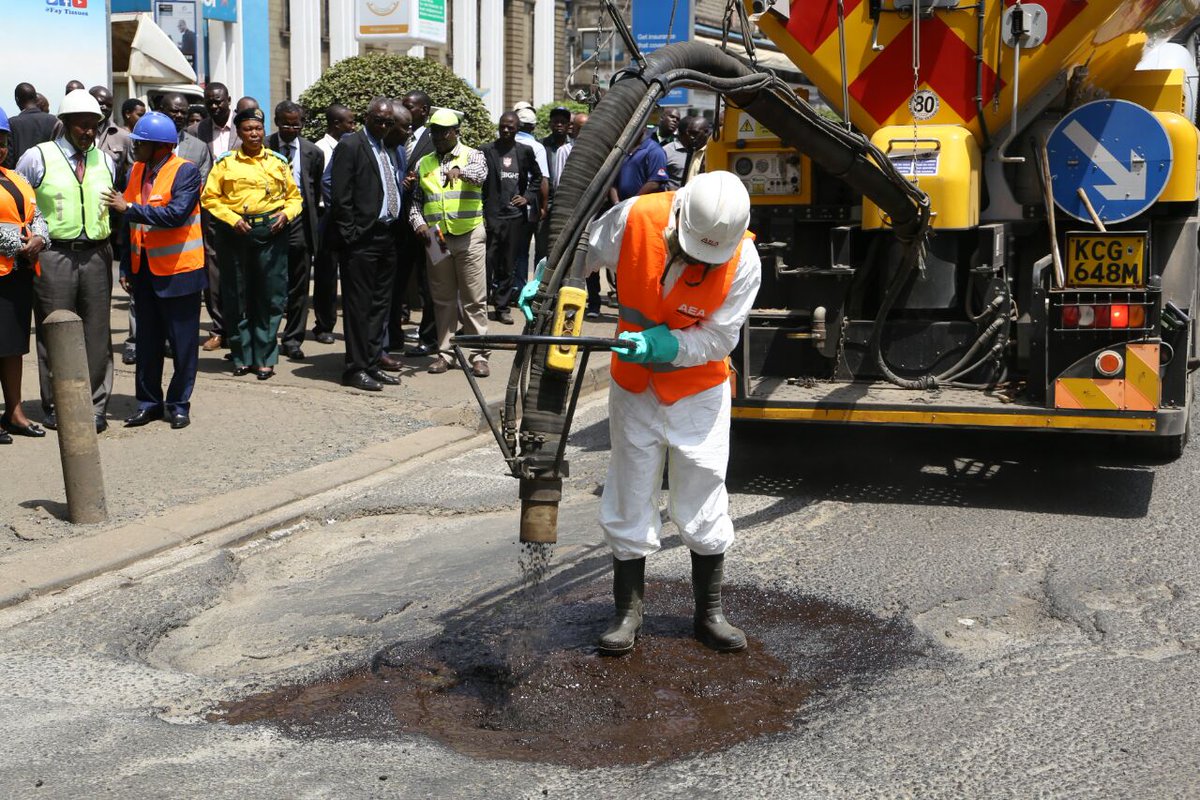 According to the report, the machine has the capacity of patching potholes on the road with great speed and accuracy such that a single hole can be patched within 3 minutes interval.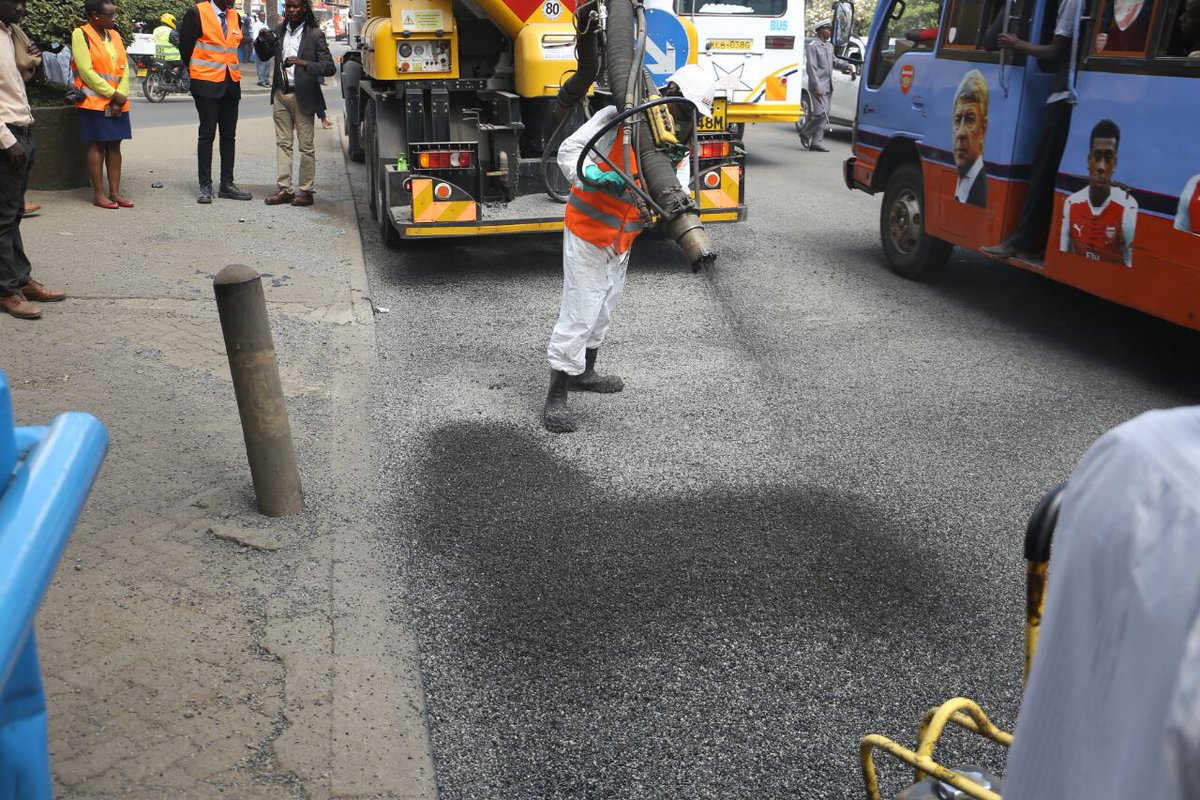 The machine has its mobile carrier appearing like the popular concrete mixing and carrying vehicle mainly used by the construction industries, though looking alike but never the same.
Due to the big size of the machine, it was mounted on a carrier vehicle that has big tires to support its vibrations during operations.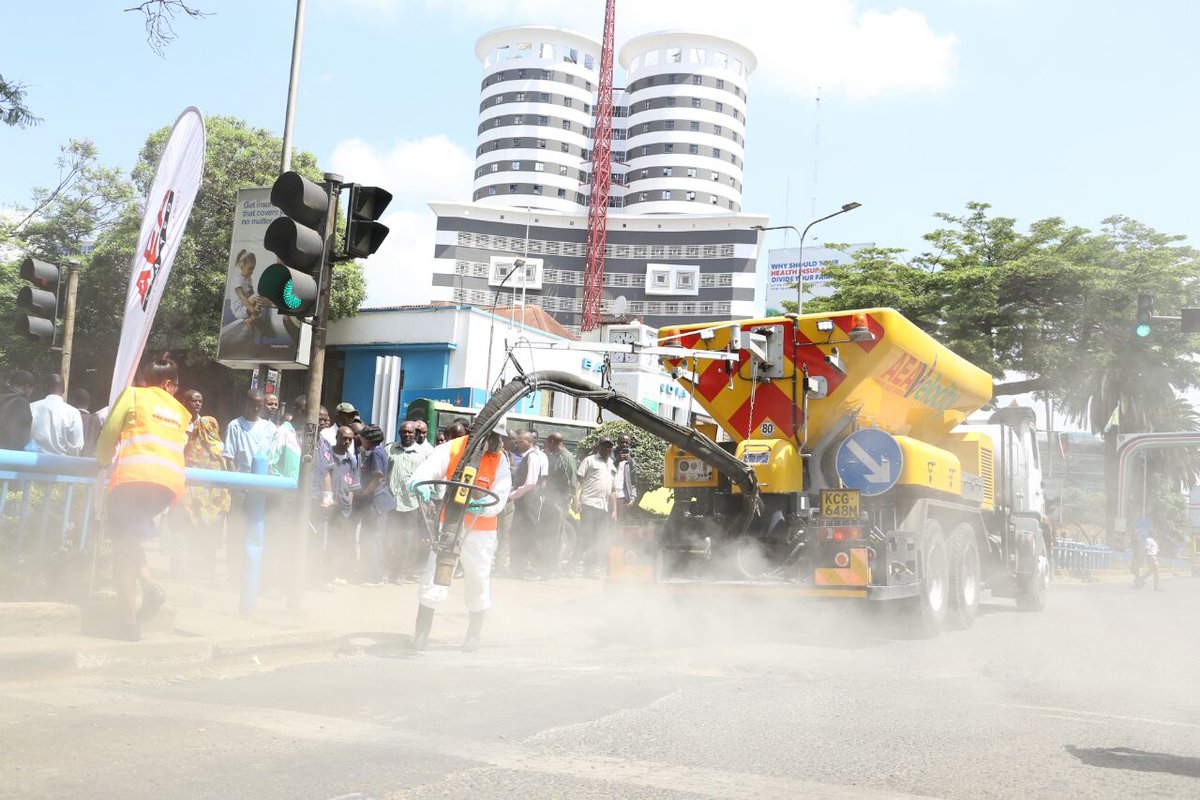 However, a popular figure known within the country has gone online to upload pictures of the giant pothole Filling/patching machine while it was being used on the roads of Kenya for testing purposes.
According to the information, the machine has been embraced by the government and people of Kenya citing it as a good step to introduce homemade technologies in Africa.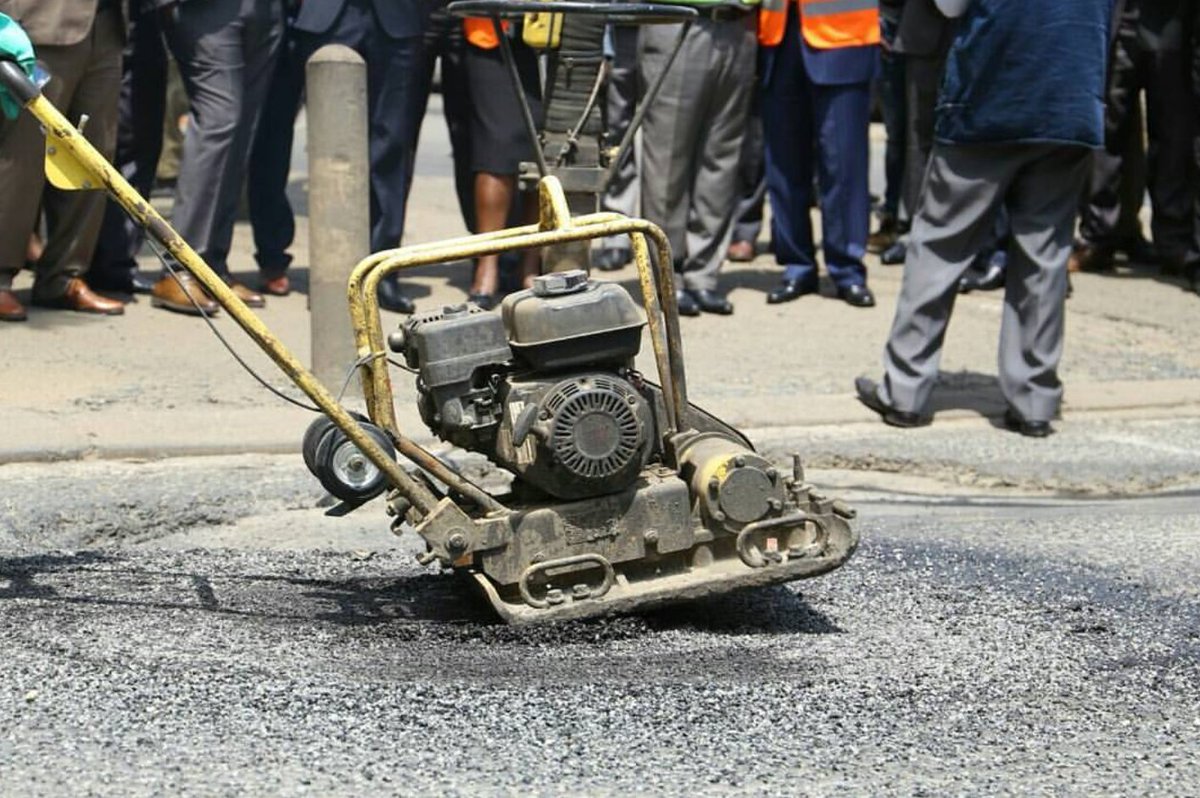 Attached to this post are the pictures of the giant pothole patching/filling machine being tested on the streets and major roads of Nairobi City, the Capital of Kenya.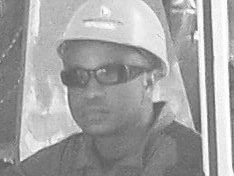 Philip is a graduate of Mechanical engineering and an NDT inspector with vast practical knowledge in other engineering fields, and software.
He loves to write and share information relating to engineering and technology fields, science and environmental issues, and Technical posts. His posts are based on personal ideas, researched knowledge, and discovery, from engineering, science & investment fields, etc.
Please, subscribe to our email list and follow our social media pages for regular and timely updates.
You can follow EngineeringAll social media pages by typing "@ EngineeringAlls" in any social media search form (Facebook, Twitter, Linkedin, Pinterest, Tumblr, etc).
You can submit your article for free review and publication by using the "PUBLISH YOUR ARTICLE" page at the MENU Buttons.
If you love this post please share it with your friends using the social media buttons provided.