Advertisement
The trending update in Africa Engineering is that Kenya one of the developing countries in Africa has successfully launched a giant pothole patching/filling machine.
According to the report, the machine has the capacity of patching potholes on the road with great speed and accuracy such that a single hole can be patched within 3 minutes interval.
The machine has its mobile carrier appearing like the popular concrete mixing and carrying vehicle mainly used by the construction industries, though looking alike but never the same.
Due to the big size of the machine, it was mounted on a carrier vehicle that has big tires to support its vibrations during operations.
However, a popular tweeter user has gone online to upload pictures of the machine while it was being used on the roads of Kenya for testing purpose. According to the tweet< the machine has been embraced by the government and people of Kenya citing it as a good step to introduce homemade technologies in Africa. Here are the pictures as being tested on the streets roads of Nairobi City, the Capital of Kenya;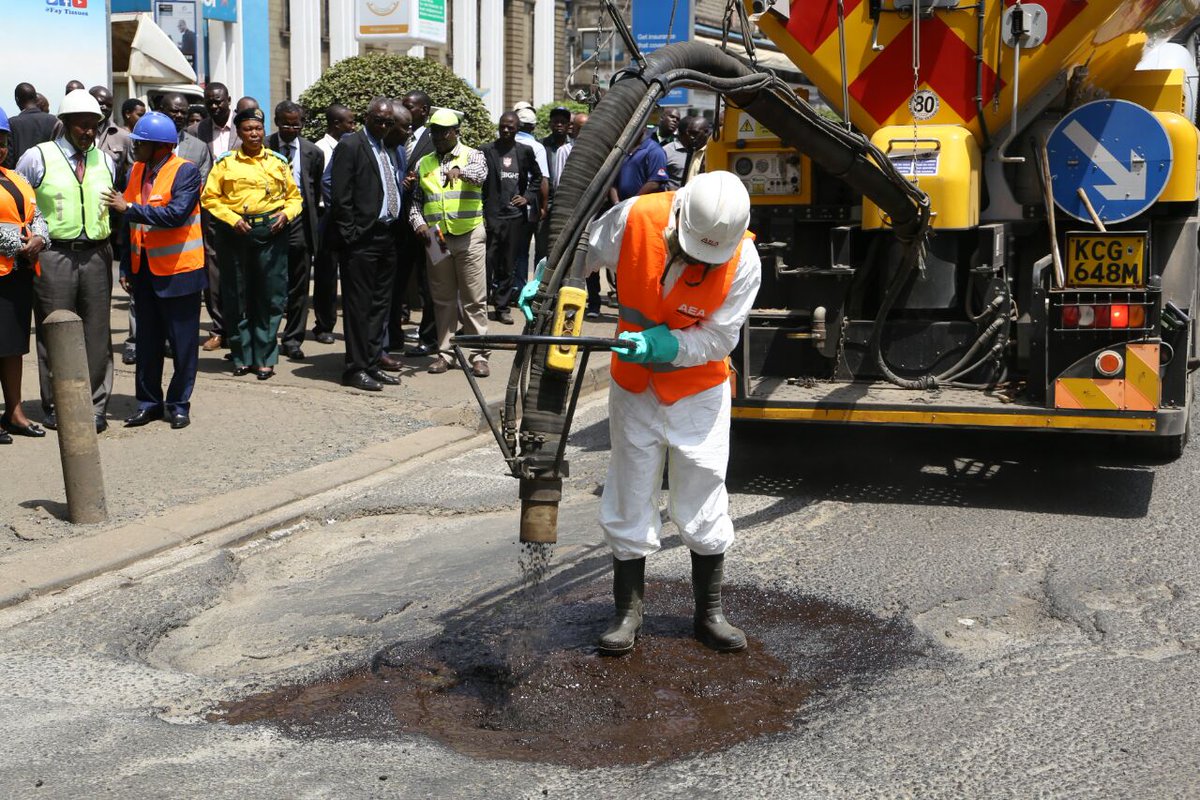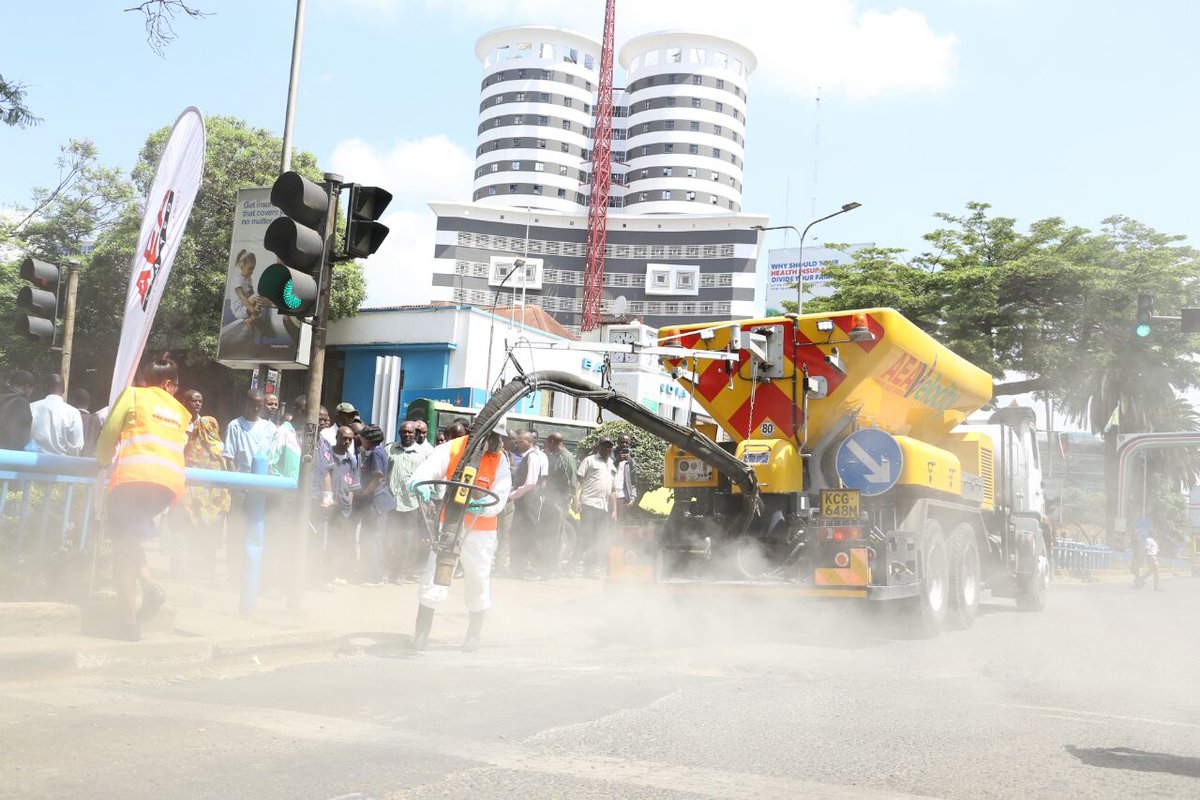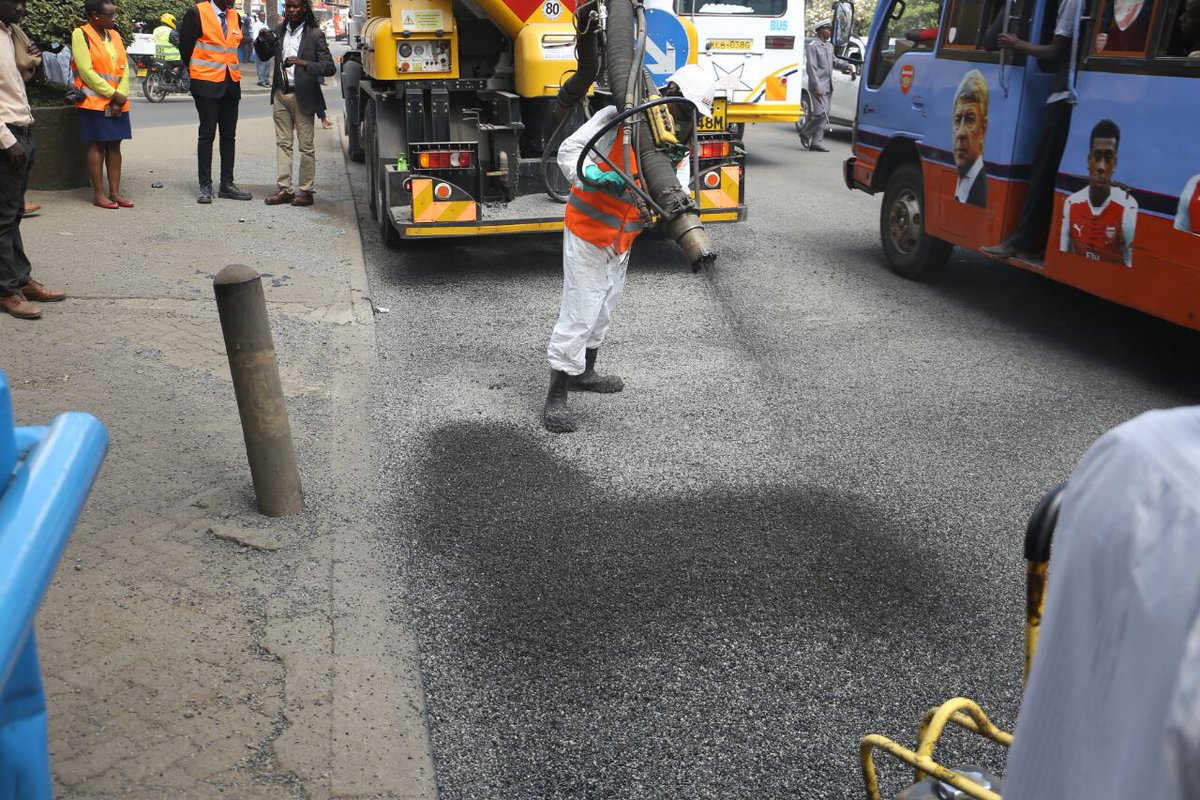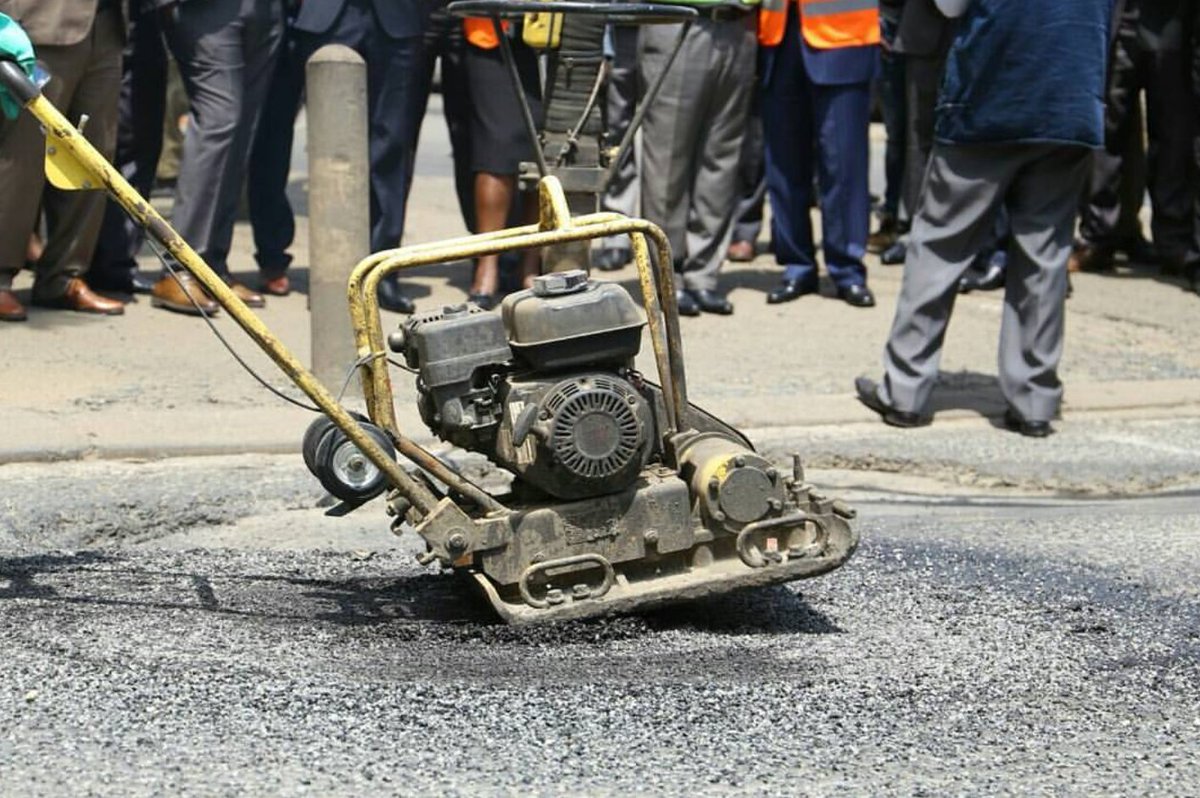 Originally posted 2017-12-07 21:27:59.