Safety Rules For Operating Hand Powered Machines
Hand power machines can be classified as the lower category of the industrial machines. They are usually the smallest in size from all the machines used in industries and workshops.
They are called hand power machines because they are usually held with hands while using them.
Examples of such machines include grinders, cutters, power brushers, power sand dusters, wood planers, and hand drillers, etc. all these machines are usually held with the hand when they are in operation.
The purpose of having such machines in workshop and industries is to be able to carry out some works at a precise level and for little maintenance purposes.
It is also a fact that some fabrication and construction firms rely basically on these machines for finishing jobs on their work. 
Such firm does make it compulsory for their field workers and workshop workers to be experts in handling such machines for that reasoning training may be offered to the new intakes.
Working with hand power machine can be pleasant to the expert but scaring to the novice or armature. Just like any other machine, they have the potential of creating serious injury to the operator and causing damage to the workpiece when improperly handled.
Most construction firm can have 40% of the total annual accident records to be caused by hand power machines, for this reason, several safety talks and training can be held for the safety aspect of handling such tools.
Let us discuss some of the safety rules regarding such machines in highlighted points.
20 SUMMARIZED SAFETY RULES FOR HAND POWER MACHINES
Hand power machines usually operate with high speed and such speed may not be adjustable, hence; the operator must be ready to commence the work before turning the machine on.
Most accidents from hand-powered machines do come from rotating, cutting or working tool of the machine, the operator must ensure that grinding disc, filing disc, or drilling bit, is fixed properly on the machine before turning it on.
It is recommended to test run hand power machines without load before feeding them into any workpiece, this is to avoid an unexpected reaction from the machine when it is feed into the workpiece.
The speed of such machine can cause an opposite reaction thereby trying to drag the operator's hand to unwanted directions, hence; good staminal and positioning is required when handling such machine.
In the case of grinders and cutting machines, their disc must be properly fixed and torqued with their key to avoid flying out or getting loose during operation.
Cutting machine disc can break-off under high speed and extreme hard workpiece and the broken piece may fly and injure the operator, it is recommended that operators wear the general personal protective equipment (PPE) specified in the general safety rules which includes; coverall, goggle, face shield, safety boot, hand gloves, etc.
Washers or flange facings or compressible material shall be fitted between the wheel and its flanges. If blotting paper is used, it should not be thicker than .025 inch.
Before inserting the machine into the workpiece ensure it is running at stable speed and has reached its maximum speed, otherwise; the machine may be jumping-off the track.
Do not operate hand power machines for a long time without turning them off. It is recommended to turn such machine off after every maximum of 30 minutes interval and then turn them on again. This is to help the machine last longer in service and avoid the risk of getting the coil armature burnt.
Always wear leather hand gloves whenever hand power machine must be used to work for proper gripping, and do not touch the finished workpiece immediately with bare hands because they are usually hot. Some factors may offer the operator the rule not to wear hand gloves and that depends on the type, size, and working condition of the hand power machine.
Ensure proper arrangement of the workpieces you want to work on with the machines so that the rotating part of the machine does not drag or kick any of the workpieces and get you injured.
Clamping and fixing the workpiece in a proper position is necessary before operating hand power machines on the workpiece.
The rotating surface of the hand power machines must not be allowed to face downwards, such that they make contact with the floor or table even when their plugs have been disconnected from sockets.
Check the machine switch always to ensure it is off before connecting the plug to sockets.
Barricades and fire brackets are necessary to shield others from the sparks, dust, or other particles that usually come out during the use of such machines. For that reason, the operator must always wear nose mask whenever it is necessary.
The operator must not keep the machine on the floor or table while it is still ON or while the parts are still in motion.
Operators must look out for any broken part of the machine cable to avoid electrocution.
Water should be made available if the operation will be carried out on a wooden surface, since some hot workpieces may cause smoke to start coming out if operated upon for a long time.
Chips and machined particles must be removed frequently from the workpieces while carrying out the operation and during the removal, the machine should be turned off.
Proper inspection of the machine must be carried out before and after every use.
SUMMARY
The above are the basic rules that guild an operator on the best way of handling and operating hand power tools. Though there may be omissions, the above rules actually stand as compulsory for operators.
Every operator must be aware that, it is easier to have a personal accident with hand power machines than with workshop machines. So the above rules must not be taken for granted.
Tell us what you think or contributions through the comment section.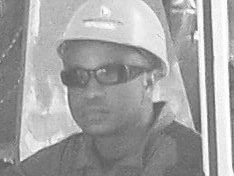 Philip is a graduate of Mechanical engineering and an NDT inspector with vast practical knowledge in other engineering fields, and software.
He loves to write and share information relating to engineering and technology fields, science and environmental issues, and Technical posts. His posts are based on personal ideas, researched knowledge, and discovery, from engineering, science & investment fields, etc.
Please, subscribe to our email list and follow our social media pages for regular and timely updates.
You can follow EngineeringAll social media pages by typing "@ EngineeringAlls" in any social media search form (Facebook, Twitter, Linkedin, Pinterest, Tumblr, etc).
You can submit your article for free review and publication by using the "PUBLISH YOUR ARTICLE" page at the MENU Buttons.
If you love this post please share it with your friends using the social media buttons provided.