Avocado tree is a large economic tree that produces the popular avocado pear with its avocado seed. It is usually a yellowish-green or black, pulpy tree of the avocado fruit.
Avocado is popularly called the English pear in most West African sub-regions. The name avocado had been well-known among the elites.
Growing avocado tree is not an easy task especially in Africa. The reason is based on the soil factor and the favorable environment that avocados grow. A soil with sufficient nutrients and availability of water.
In its early growth stage, the plant tends to die after few months of germination if the proper care it requires was not in place.
The task in its germination is to just get the seed germinate and survive its early life up to 12 months before transplanting it into a suitable site.
According to Godfrey Reno's idea, a new technique has been found to help plant the avocado seed indoors using a basin and ensure it germinates before transplanting it to a suitable site.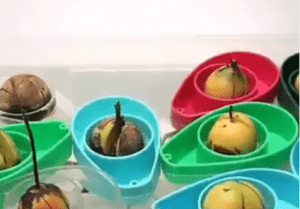 Based on the narrative, if a pip is placed inside an avocado seed also known as the Avoseedo and placed inside a jar or container filled with water. The seed will likely start to grow after few weeks.
The actual prove of the discovery is what the reporters are trying to convey, however, individual evidence or prove can be obtained by planting yours this way and see how it performs.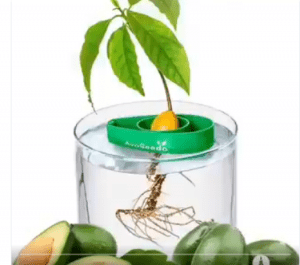 Originally posted 2018-11-16 13:15:38.