How To Glow Avocados At Home
The avocado tree is a large economic tree that produces the popular avocado pear with its avocado seed. It is usually a yellowish-green or black, pulpy tree of the avocado fruit.
Avocado is popularly called the English pear in most West African sub-regions. The name avocado had been well-known among the elites.
Growing avocado trees is not an easy task, especially in Africa. The reason is based on the soil factor and the favorable environment in that avocados grow. A soil with sufficient nutrients and availability of water.
In its early growth stage, the plant tends to die after a few months of germination if the proper care it requires was not in place.
The task in its germination is to just get the seed to germinate and survive its early life up to 12 months before transplanting it into a suitable site.
According to Godfrey Reno's idea, a new technique has been found to help plant the avocado seed indoors using a basin and ensure it germinates before transplanting it to a suitable site.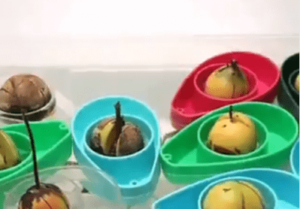 Based on the narrative, if a pip is placed inside an avocado seed also known as the Avoseedo, and placed inside a jar or container filled with water. The seed will likely start to grow after a few weeks.
The actual proof of the discovery is what the reporters are trying to convey, however, individual evidence or proof can be obtained by planting yours this way and seeing how it performs.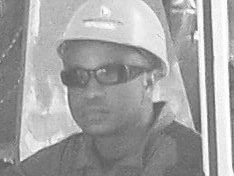 Philip is a graduate of Mechanical engineering and an NDT inspector with vast practical knowledge in other engineering fields, and software.
He loves to write and share information relating to engineering and technology fields, science and environmental issues, and Technical posts. His posts are based on personal ideas, researched knowledge, and discovery, from engineering, science & investment fields, etc.
Please, subscribe to our email list and follow our social media pages for regular and timely updates.
You can follow EngineeringAll social media pages by typing "@ EngineeringAlls" in any social media search form (Facebook, Twitter, Linkedin, Pinterest, Tumblr, etc).
You can submit your article for free review and publication by using the "PUBLISH YOUR ARTICLE" page at the MENU Buttons.
If you love this post please share it with your friends using the social media buttons provided.