Is South Korea Among The Top Robotic Industrialized Nations?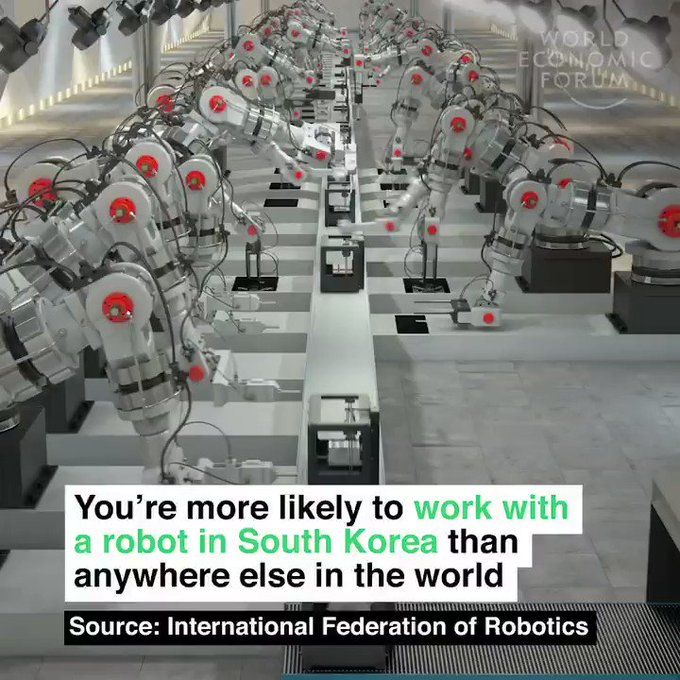 South Korea had been rated to be among the top ten countries in the world that make use of robots the most.
According to the report released by the World Economic Forum (WEF), it says that South Korean industries make use of more than 631 robots in every 10,000 human workers in any industry in the country which is the highest proportion so far in anywhere in the world.
The report was made when the WEF was compiling the list of the top ten countries in the world that have already started using robots for major industrial purposes, especially the manufacturing aspects.
South Korea was found to be a country with so much commitment to Robotic technology that the quantity of products coming out from the country outweighs that of some countries with a larger population.
Almost every factory, warehouse, supermarket, and medium scale industries in the country has various types of robots that suit their mode of operation, that has not only helped increase their efficiency, it has also made their industries to be growing faster due to the increased output in their operations.
A country with such robotic presence can easily compete in any production target with other nations and it can make a small population acquire the ability for incredible mass production of goods with accuracy.
The industrial robots with flexible arms numbering in the hundreds were captured by the WEF during the video covering.
The robots were featured carrying out a series of activities in a production line with the help of their flexible arms and joints. Robots are helping the South Korean industries to overcome the backdrop of human workers.
WEF went ahead to name other countries with heavy robotic technology presence in them, and they includes; Taiwan, China, Belgium, and few Asian countries, etc. however, in the report, Europe and America were rated to be higher based on the thousands of industries that exist in them.
You're more likely to work with a robot in South Korea than anywhere else in the world @wef #Augmented #Robotics #AI #ArtificialIntelligence #Futurism #TechNews #Robots #FutureOfWork #Innovation #Automation #Technology #Fintech pic.twitter.com/GFDdKdUZMR

— Brett King (@BrettKing) July 14, 2018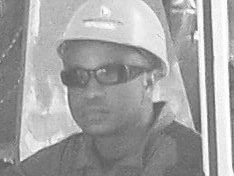 Philip is a graduate of Mechanical engineering and an NDT inspector with vast practical knowledge in other engineering fields, and software.
He loves to write and share information relating to engineering and technology fields, science and environmental issues, and Technical posts. His posts are based on personal ideas, researched knowledge, and discovery, from engineering, science & investment fields, etc.
Please, subscribe to our email list and follow our social media pages for regular and timely updates.
You can follow EngineeringAll social media pages by typing "@ EngineeringAlls" in any social media search form (Facebook, Twitter, Linkedin, Pinterest, Tumblr, etc).
You can submit your article for free review and publication by using the "PUBLISH YOUR ARTICLE" page at the MENU Buttons.
If you love this post please share it with your friends using the social media buttons provided.