Cassava Processing Methods
Have you ever considered consider making garri from raw cassava, this may sound funny especially to most urban dwellers who had no knowledge of what we want to share in this post.
Irrespective of how knowledgeable we may be, making garri is one of the primary manufacturing skill of most Africans especially Nigeria that has over 80% of their daily consumable products made from cassava.
While the cost of cassava and its products is rising every day most Nigerians had resorted to researching online on "how to process cassava into the popular product called garri", but what is Garri?
Garri is a popular African food made from cassava, it constitutes over 70% of Nigerian daily food consumption, and almost all the tribes in the country welcomed the product and use it as part of their daily square meal product.
It usually come in two colors, which are yellow and white, the yellow color is made by added little quantity of red oil during the processing period, while the white has no such mixture.
The popular use of garrri ranges from sucking it with water, adding sugar with roasted groundnut or milk and then eating it in such softened condition, to using it as a very hard chewing food known as "okpokpo garri" popularly seen in southern part of Delta state, Nigeria.
Besides the two mentioned local consumption of garri, it is commercially sold in restaurants and eaten at homes with different types of soaps which may be determined by the individual's tribe.
Today, even the food is no longer common as the price is now hitting the roof on daily basis which has prompted many consumers to start seeking information on how the garri is made.
The process of making garri comprises of several stages which we shall be treated in details:
PEELING AND GRINDING OF CASSAVA TUBERS
The starting point of making garri is to obtain cassava tubers and peel the skins off, wash the tubers properly and carry them to any milling machine usually meant to cut the cassava tubers into very minute sizes of different diagonals.
This machine has a mechanism that aids it in reducing the cassava tubers to power level with the particles of the powdered cassava tubers not too small to that of flour or other ground products rather the particles will be left with diameters ranging from 1mm – 0.05mm.
if the intention of the producer is to make yellow garri, then red oil will be added at this stage and ensured it properly mixes with the entire powdered content before putting them into the bag for drying purpose.
DRYING THE GROUNDED TUBERS
The grounded tubers of cassava are usually put into a cotton bag or any bag that would allow the water contents in it to drip off from the bag.
After some hours the content is left with only dried powdered particles of the cassava tubers, which can even be referred to as garri at that stage.
SELECTION AND REMOVAL OF UNWANTED PARTS
The next stage is to use a serving grater to remove the improperly grounded parts and ensure that only the good parts are collected. The collected garri is poured into a basin and made ready for frying purpose.
FRYING OF THE GROUNDED TUBERS
The process of frying the garri, is one of the tedious aspect of the entire process because you have to pour a good quantity into the frying pan and continuously turn it until it has become strong and very light also showing a good sign of dryness and hotness.
At that moment it will be poured out to the storing bag, this process will be repeated until the entire garri is fried and stored.
STORING OF THE GARRI
The best way of storing garri is to ensure it has no regular air contact, and no matter how best you store it, discovery has it that, it can only stay for few months or one year, after that it will start spoiling by first changing its color. In summary it is not the type of food meant to be stored for a very longtime.
HOW TO MAKE GARRI FOR SOAP CONSUMPTION
This is a primary lesson for any growing child in Nigeria, hence needs no much discussion but for the benefit of anyone who has no such knowledge, the process is very simple.
Boil a good quantity of base on the quantity of garri you want to make, and when the water had boiled, pour it in a bow and start adding the dried garri immediately but in a gradual manner so it wouldn't cake and make the garri very strong.
After that, start turning the garri with any suitable material around you. While making the garri ensure that the hot water is slightly above the garri you poured in the bow, not the other way round.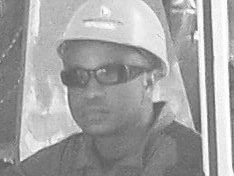 Philip is a graduate of Mechanical engineering and an NDT inspector with vast practical knowledge in other engineering fields, and software.
He loves to write and share information relating to engineering and technology fields, science and environmental issues, and Technical posts. His posts are based on personal ideas, researched knowledge, and discovery, from engineering, science & investment fields, etc.
Please, subscribe to our email list and follow our social media pages for regular and timely updates.
You can follow EngineeringAll social media pages by typing "@ EngineeringAlls" in any social media search form (Facebook, Twitter, Linkedin, Pinterest, Tumblr, etc).
You can submit your article for free review and publication by using the "PUBLISH YOUR ARTICLE" page at the MENU Buttons.
If you love this post please share it with your friends using the social media buttons provided.