Spinlaunch Company Plans To Reduce The Cost Of Launching Satellites
In case you are hearing it for the first, there is currently a speculation of having the future satellites launched into space with little or no rocket propulsion. The idea is no longer a speculation as the recent practical demonstration carried out by Spinlaunch Company based in California has proven it to be possible.
In a practical field launch held recently, the kinetic energy obtained by the rocket through the centrifugal force in the spinning machine made it to travel up to 5000miles per hour. The machine has also tested launched that traveled up to Mach 5 which is higher than the speed of sound.
The spinning machine can spin per load that is up to 200kg (400lbs). This weight capacity will be enough for satellites that need to get into space.
The operation of the spinning machine also known as orbit accelerator is to spin the fixed load to a very high speed and release it to the atmosphere in the form of a catapult. This makes the load to fly unassisted by propulsion and find its way out of the orbit.
This new invention in the launching of satellites is believed to clash the cost of launching satellites further from the low cost of one million dollars by SpaceX to a further low of two thousand dollars. This is coming as the space industries are planning to launch more number of satellites into space in the next few years to come. Such quick and low-cost operation will certainly help to bring such plan to reality as fast as possible.
According to the experts involve, the spinning machining could actually spin astronauts into space using similar process but it will not be possible due to the high speed involve in spinning of the load in the machine which could actually affect any living thing fixed on the spinning arm of the machine.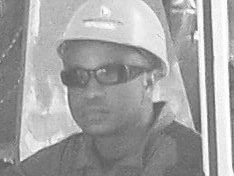 Philip is a graduate of Mechanical engineering and an NDT inspector with vast practical knowledge in other engineering fields, and software.
He loves to write and share information relating to engineering and technology fields, science and environmental issues, and Technical posts. His posts are based on personal ideas, researched knowledge, and discovery, from engineering, science & investment fields, etc.
Please, subscribe to our email list and follow our social media pages for regular and timely updates.
You can follow EngineeringAll social media pages by typing "@ EngineeringAlls" in any social media search form (Facebook, Twitter, Linkedin, Pinterest, Tumblr, etc).
You can submit your article for free review and publication by using the "PUBLISH YOUR ARTICLE" page at the MENU Buttons.
If you love this post please share it with your friends using the social media buttons provided.