ATM cards have developed into a crucial tool for managing our funds in today's fast-paced world when internet transactions and cashless purchases are the standard.However, there is a danger that your ATM card could be misused if it is lost or stolen. In these situations, it's crucial to know how to swiftly and effectively block your ATM card to prevent unauthorized access and transactions.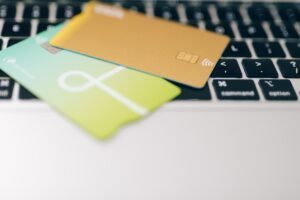 Make use of the USSD Code provided by First Bank using any phone near you.
You can also make use of the First bank internet banking app to block your card.
Fastest Steps on How to Block Your First Bank ATM Card
If you misplace your ATM card, it may be extremely devastating. What ought to you do in this circumstance right away?
You might consider visiting the nearby bank office to block the ATM card. And it really is working. What happens, then, if the bank you need is not down the street? What if you believe a delay could be unsafe since it is the weekend?
Customers of First Bank of Nigeria who urgently require the blocking of lost or stolen ATM cards have been provided with the quickest instructions for doing so. The alternatives to block the card are shown below.
Step 1: Stay Calm and Act Quickly
Although losing your ATM card can be frightening, it's important to remain composed and take action right away. The likelihood of fraudulent purchases is reduced the sooner you ban your card. Breathe deeply, collect your thoughts, and then carry out the actions listed below.
Step 2: Contact First Bank Customer Care
You can get in touch with the first bank customer care via phone call, email, or social media handle.The quickest approach to get assistance is frequently by calling their customer service hotline. In doing this, put in mind to provide your account details when you finally get in touch with them.
Step 3: Use the USSD Code
Your ATM card can be conveniently blocked with a USSD code from First Bank. Use the phone number associated with your First Bank account to call the USSD code *894#. Follow the on-screen instructions to locate the option to disable your ATM card. This method is effective and practical, especially if you can't immediately contact a customer support representative.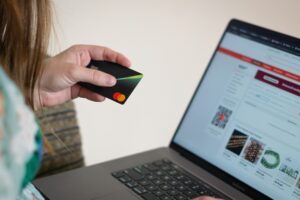 Step 4: Use First Bank Internet Banking
You can log in to your account and block your ATM card online if you have access to First Bank's internet banking system. You have more control over your account and card settings with this method. After logging in, go to the card management section to locate the option to temporarily or permanently block your card.
Step 5: Visit a First Bank Branch
To block your ATM card, go in person to a First Bank location if one is nearby. This can be especially helpful if you want to make sure the card is blocked right away and want to talk with the bank staff about any further measures. Keep your account details on hand for verification purposes, along with a valid ID.
Step 6: Provide Necessary Information
You must submit particular details to prove your identification when utilising internet banking, USSD codes, customer service, or branch locations. Your account number, full name, birthdate, and responses to security questions may be included in this. It's imperative to go through this verification step to make sure that only the account holder may disable the card.
Step 7: Report Any Suspicious Transactions
Take a moment to look over your most recent transactions as you're blocking your ATM card. Report any suspicious or unauthorised transactions to the bank personnel or customer service representative. This will aid their investigation and enable them to take the necessary steps to secure your account.
Step 8: Request a Replacement Card
After disabling your ATM card, make a request for another one which will come with a new number and pin. This new card will give you access to your account.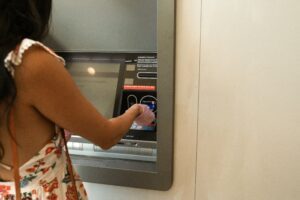 Conclusion
In the digital age, protecting your financial information is essential. Knowing how to disable your First Bank ATM card in the event of loss or theft is a vital skill that can spare anxiety and possible financial loss. Look-out to employ the aforementioned advice to actively protect your hard-earned cash and take pleasure in a secure purchase.
FAQs
1. How can I block my First Bank ATM card?
You can call First Bank's customer support right away to block your ATM card. A 24-hour help desk for card blocking is available.
2. Is there an online option to block my card?
Yes, you can also block your card through First Bank's online banking portal or mobile app.
Victor Ochijele is a Biochemistry graduate skilled in SEO, WordPress, keyword research, and writing. He also brings experience in computer science, offering valuable insights to others.
With strong research and editing abilities, Victor creates engaging and memorable content. He enjoys playing football during his free time.
Overall, his passion for writing, combined with expertise in biochemistry and computer science, allows him to effectively communicate complex ideas.