HOW TO KNOW YOUR MTN SIM CARD NUMBER
If you are having problem in knowing the number that your MTN SIM Card has, then this post will be very useful to you. I will not just reveal the solution here, I will equally try to make it as simple as possible.
Before now, MTN SIM Card number is not a problem to subscribers due to the cost of acquiring the SIM Card and the bold number of the SIM Card written on the SIM-pack. At that time, SIM Card owners value it a lot because it is not easy to have two SIM Cards and many who do not see any vital reason to have dual SIM Card from the same network don't bother to spend their money on such. However, the modern market in the telecommunication sector has not only clashed the prices of SIM Cards, it has equally made it easy for individuals to own two SIM Cards from the same network even without any vital reason.
The use of multiple SIM Cards in modern life is making it difficult for users to actually remember of store each SIM Card number in their memory. This may seem like a simple issue but to those who need to share their contacts and do other stuffs with their SIM Card number it always stand as a big problem to them.
In modern life style that we can have as many SIM Cards as possible, no one will actually nail you if you fail to call out your cellphone number off-head but everyone expect you to know how to get your SIM Card number whenever the need arises. The expectation is what the post will solve. Here you can be able to know how you can quickly know the phone number of any MTN SIM Card even when the SIM-pack is not available. This method will save you the time of calling the customer care line or searching on the MTN help pages.
In the case that you just found an old MTN SIM Card in your bag and has forgotten the number the SIM Card bears especially when the SIM Card yellow surface has worn out, the approach I am about to show will solve the problem immediately and save you the time of finding the solution through other means.
Before now, the normal pattern is to dial another SIM Card number using the credit in the SIM Card you want to know its number with the both SIM Cards inserted in different phones. Once the unknown SIM Card dials the known SIM Card number the number of the unknown SIM Card will show up on the screen of the other phone. Imagine the process of getting a mobile phone to insert another SIM Card and all the long processes involve in finding out the number the SIM Card carries. It will be a tedious task and costly approach as well.
To know the phone number of any SIM Card here are the steps you should follow for easier and free identification of the number of your SIM Card:
Insert the SIM Card in a mobile phone
Turn the phone ON and allow it to receive MTN network signal
Open your screen keyboard or use your phone keyboard
Dial *663# and send it using the dial button in your keyboard
There will be a pop-up message on your phone screen revealing the number of the SIM Card in the mobile phone. He is example of the message you will receive "Y'ello! Your mobile number is 2348031234567"
After few seconds, you will receive a text message from MTN showing you the same thing shown on the phone screen.
I believe, this step is very easy especially if you have got the SIM Card already inside a mobile phone that is turned ON and receiving a network signal from MTN. if this post is useful and has solved your problem please share it to your social media page and drop your comment in case of any challenge.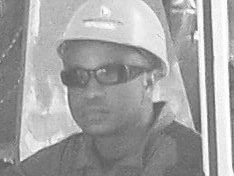 Philip is a graduate of Mechanical engineering and an NDT inspector with vast practical knowledge in other engineering fields, and software.
He loves to write and share information relating to engineering and technology fields, science and environmental issues, and Technical posts. His posts are based on personal ideas, researched knowledge, and discovery, from engineering, science & investment fields, etc.
Please, subscribe to our email list and follow our social media pages for regular and timely updates.
You can follow EngineeringAll social media pages by typing "@ EngineeringAlls" in any social media search form (Facebook, Twitter, Linkedin, Pinterest, Tumblr, etc).
You can submit your article for free review and publication by using the "PUBLISH YOUR ARTICLE" page at the MENU Buttons.
If you love this post please share it with your friends using the social media buttons provided.