How Artificial Intelligence Is Aiding 3D Metal Printing
3D PRINTING AND 3D METAL MOLDING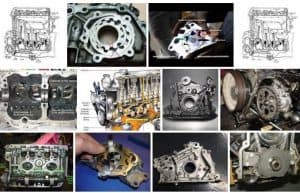 3D metal printing or molding is a metal injection molding technology known as MIM. It is a current manufacturing system used in the making of intricate parts of machines because of its ability to make parts with complex geometries.
The nature of this production process has made the use of metal powders and polymer binders necessary for the manufacturing of parts. Hence such is called 'feedstock. The metal powders and binders play important roles towards the making of any part from this method, therefore, they are always 'injection-molded''.
As the production of part continues, heat will be applied to remove the binding agent and then sintered it to a high-density metal component which has mechanical properties comparable to wrought materials.
Though molding process is the basic in all the making of parts in engineering both for plastics and metals, making of intricate parts of an engine or a machine remains a big challenge that the 3D printing has made simple and cheaper. Hence, it is a process meant to address the complex part geometry problems.
According to learnmech.com, 3D printing is a process in which material is joined or solidified using computer control software to create a 3-dimensional object having materials added such as liquid molecules or powder grains to fuse the parts together.
The method is used in rapid prototyping and additive manufacturing 'AM' where objects' shape and geometry can be created using a computer system with the help of the 3D printing technology.
Some software plays important role in the process of making such electronic design which will then be incorporated into the MIM system for automated production.
AMF stands for Additive Manufacturing File. It is a commonly used software for that purpose. Among others with similar functionalities.
The 3D metal printing is carried out by delivering the metal and binder in alternative layers through a nozzle controlled by a computer software. The arrangement enables CAD drawing in the software to be produced physically despite its intricate shapes.
After this process, the part will be introduced to another stage of production in order to strengthen its joints. The second stage is to fuse another type of metal into the shape.
There are many methods use for the 3D metal printing technology and some of them are:
Robocasting: this is mostly found in the making of parts with the ceramic material. It is a slow and steady approach to build a part with complex parts arrangement.
Selective laser melting: in this method, laser helps to melt material and add powders to the edges. For materials that will be made of alloy, this method seems to be the best.
Direct metal laser sintering: this method uses a high power-density laser to melt and fuse metallic powders together. It is used mainly for plastics and its related materials.
Cold-spray metal printing: it is a rapid method used for the quick production of intricate parts, but it tends to have less strength at joints. It is an ideal approach for the making of parts intended for practical or short-time use.
Laser metal deposition: the method uses a laser to apply heat to the material as the creation of the shape is ongoing. It allows the powders to settle properly and works on iron, nickel-based materials, cobalt-based alloys, tungsten and other metals and alloys.
Ultrasonic particle manipulation: this method appears to have lots of advantages but little has been said about it since it appears to be a new method. However, experts said that the method can make the combination of various materials into a single machine part possible.
Direct energy deposition: The method does not make everything from the start rather it adds parts to the objects using laser influenced system.
THE BENEFITS OF 3D METAL PRINTING
In terms of benefits, the technology offers the way for the improvising of materials. In other words, it uses only the exact volume of material required to create the part thereby reducing cost.
Another advantage is the quick time used in the making of parts once its software design has been completed. Hence, the huge volume of high-quality parts can be produced within a short time.
It offers a quick way of making an intricate part that will be free from further processing applicable to other manufacturing methods. Such as surface finishing, machining, or the making of holes, etc.
There is a possibility of fusing different materials together for a single part in order to obtain the required quality.
It appears to be cost-effective and stands a chance of making any part of the machine at a cheaper price than other methods. It is also an ideal method for the mass production of identical parts of machines.
The method offers the chance of understanding how the properties of materials work in a combined state through the combination of material arrangements.
It offers simplicity in operation since no cutting or creation chips can be found within the surrounding.
AREAS OF APPLICATION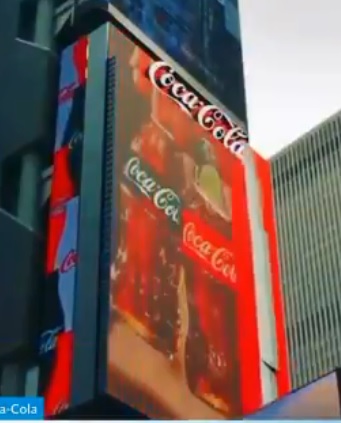 The manufacturing sector remains the major user of this technology. It has helped in making of special parts of engines and machines. The technology has made them get a proper understanding of material combinations and possible properties of the final product.
Aerospace makes use of the technology for the inclusion of parts made with unfamiliar materials into its needed positions. It has reduced the old fashion of metal fusion in the parts of the airplanes
The marine industries use it to make long-lasting parts and devices capable of overcoming corrosion, storm impact and offer rigidity to the whole body.
The construction industries now use it to make wonderful shapes of ceramic components used in the demarcation and signs notification during construction jobs.
The health sector now uses it to make special surgery tools free from corrosion and toxic particles which are harmful to humans.
Basically, almost all the sectors seem to have areas where the 3D metal printing technology will be useful.
IMPACT OF ARTIFICIAL INTELLIGENCE TO 3D METAL PRINTING
Though it was not mentioned, artificial intelligence (AI) has played a vital role in the success of this technology. The evidence started with the software used to make the multi-dimensional geometric parts known as the 3D designing.
The assistant of AI helps in transmitting the designed part from a mere graphics to machine's understandable languages used to carry out the production of the parts. Hence, the intricate parts command is made possible with the assistance of AI in the software running the program.
Irrespective of how we view AI, its application is not limited to robots and industrial machines alone. Rather, computer software in the advanced level has AI inclusion so that they can perform special functions.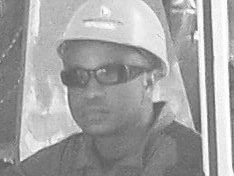 Philip is a graduate of Mechanical engineering and an NDT inspector with vast practical knowledge in other engineering fields, and software.
He loves to write and share information relating to engineering and technology fields, science and environmental issues, and Technical posts. His posts are based on personal ideas, researched knowledge, and discovery, from engineering, science & investment fields, etc.
Please, subscribe to our email list and follow our social media pages for regular and timely updates.
You can follow EngineeringAll social media pages by typing "@ EngineeringAlls" in any social media search form (Facebook, Twitter, Linkedin, Pinterest, Tumblr, etc).
You can submit your article for free review and publication by using the "PUBLISH YOUR ARTICLE" page at the MENU Buttons.
If you love this post please share it with your friends using the social media buttons provided.