Experimental Fight Between Robot Dog vs Real Dog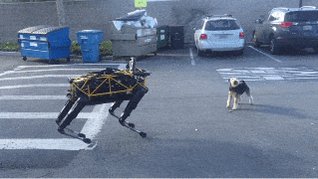 Boston Dynamics is one of the leading robot development and programming group known for their outstanding records in the making of artificial intelligence robots. One of the robots made by the group is the humanoid known for running, jumping and flipping actions.
The news of their newly made robot dog has been online for a long time now just as other groups are made similar robot with little change of design in appearance. The robot dog is one of the animatronics made to mimic dogs in terms of behavior and appearance.
A recent video released by Boston Dynamic group can be termed as an experimental encounter between the real dog and the robot dog. The two were shown having fight videos just to ascertain what the real dog could do if it sees a robot that possible mimics its appearance and behavior.
Boston group was able to understand the actual behavior of real dogs towards their robot counterpart when they feel threatened by their presence. The obvious belief of many people is that the real dog feels being crone and hence tries to scare the crone robot dog away using its intense baking actions.
In one of the videos shared by Aljazeera, the home dog owned by Andy Rubin (Android co-founder) was shown baking and challenging the robot dog in what some could be seen as a clear revelation of how the dog feels about the robot counterpart.
Could the action of the dog be a signal of how humans will treat humanoids in the future? Will there be a time when humans will feel threatened by the presence of robots? These and more questions could be what the robot making group is trying to find out through this video.
What happens when a real dog and @Google's "robot dog" meet in real life? https://t.co/WNCi8iLD5n pic.twitter.com/Ip3Q6jwzc7

— Engadget (@engadget) March 1, 2016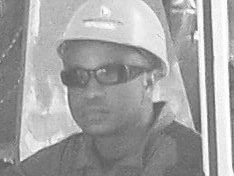 Philip is a graduate of Mechanical engineering and an NDT inspector with vast practical knowledge in other engineering fields, and software.
He loves to write and share information relating to engineering and technology fields, science and environmental issues, and Technical posts. His posts are based on personal ideas, researched knowledge, and discovery, from engineering, science & investment fields, etc.
Please, subscribe to our email list and follow our social media pages for regular and timely updates.
You can follow EngineeringAll social media pages by typing "@ EngineeringAlls" in any social media search form (Facebook, Twitter, Linkedin, Pinterest, Tumblr, etc).
You can submit your article for free review and publication by using the "PUBLISH YOUR ARTICLE" page at the MENU Buttons.
If you love this post please share it with your friends using the social media buttons provided.