WHAT IS THE ACTUAL NUMBER OF TILES IN A CARTON?
It is very important to the number of tiles that make up a carton. The reason is not just for accurate calculation of quantity needed, it also helps to estimate the cost of flooring or making aesthetic walls with tiles.
Tiling has taken a new dimension and is increasingly taking over in modern buildings. Most new houses now have wall tiles and floor tiles in almost every corner, thereby reducing the use of paint though some do combine the two.
It has been discovered that making the house outside walls with aesthetic wall tiles will keep the look of the house sharp and decorated for a long time without the problem usually found in house paintings after a few years of building the house.
The issue of the number of tiles that make up a carton is very vital and such can be determined based on the type of tile, the brand, the dimensions, and tile material.
It will not be logical to drop a specific number of tiles for a carton for all tiles because every brand has theirs based on the size and dimensions and overall weight of each carton based on the tile material.
When Vinyl released its square meter floor tiles, the quantity that makes up a carton is quite different from some other brands which is the reason the quantity may not be fixed even though it is a very important issue to you being the buyer.
According to trademe.co.nz' publication of Vinyl floor tiles auction early this month, the five boxes tiles described as 'Easy-lay Tiles' are modern Vinyl floor tiles with self-adhesion. It came with different colors having 30.5cm X 30.5cm square dimension, 33 tiles / 3m2, 7kg in weight for each box.
Though 33 tiles per carton, the cream sample of the same type of tiles contains 45 tiles per carton and weighs 8.7kg per carton. The tiles from Vinyl are coming into the market as quality and standard tiles based on the already established name of the brand in the making of building materials like the Vinyl security doors among other materials.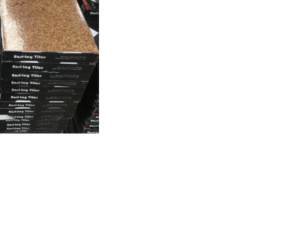 Meanwhile, based on the Grays' tile auction about 31 cartons of Proxima Ceramic tiles were sold. The tile has a dimension of 60cm X 30cm making it a rectangular tile type. It contains 8 pieces per carton.
The type of type is not the same as the square tiles that have equal dimensions. The quantity per carton specified here may not apply to other brands. When it comes to packaging size and weight have roles to play.
If you are in Nigeria and you want to buy tiles for a building project, the best approach is to look for a direct dealer or visit the nearest shop around you to make your inquiry in that regard.
The reason is that buying tiles in large quantities from a far place will still incur some extra charges to you based on its transportation which is not always cheap because of the tiles' weight.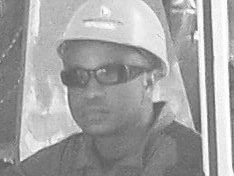 Philip is a graduate of Mechanical engineering and an NDT inspector with vast practical knowledge in other engineering fields, and software.
He loves to write and share information relating to engineering and technology fields, science and environmental issues, and Technical posts. His posts are based on personal ideas, researched knowledge, and discovery, from engineering, science & investment fields, etc.
Please, subscribe to our email list and follow our social media pages for regular and timely updates.
You can follow EngineeringAll social media pages by typing "@ EngineeringAlls" in any social media search form (Facebook, Twitter, Linkedin, Pinterest, Tumblr, etc).
You can submit your article for free review and publication by using the "PUBLISH YOUR ARTICLE" page at the MENU Buttons.
If you love this post please share it with your friends using the social media buttons provided.