How Future Artificial Intelligence Could Be Enhanced
The popular robot research and development body is known as HANSON ROBOTICS had been in the forefront regarding the development of the humanoid robot which can be based on their production of the high intelligence and trending genius robot called SOPHIA.
A robot is known for mimicking human nature through its numerous functionalities.
The giant robot making body has just dropped another idea of how they intend to improve its future robots to have special artificial intelligence which may not be based on just written programs rather systematic technological arrangements which include; making robots into a new form of computer animation.
So the robots can be humanized by using the principles of figurative arts, animation, and storytelling. According to HANSON ROBOTICS, these will be applied in robots as an interface for Artificial Intelligence.
According to their twitter page, the body stated "We bring robots to life. Creators of @RealSophiaRobot and Professor Einstein robot. RT is not an endorsement". Yes, they are the creators of the popular Sophia robot and had made other AI robots as well.
Based on their tweet regarding the future AI, here is how they said it "We're making robots into a new form of computer animation. So we're humanizing robots by using the principles of figurative arts, animation, and storytelling. And then we're applying these as an interface for AI. #TechTuesday #HansonRobotics"
They are giving life to genius machines with superhuman intelligence, empathy, and expressiveness, said by Dr. David Hanson who had received international acclaim for creating the world's most human-like robots which are the most notable celebrity humanoid robot, Sophia.
APB speakers believe that Dr. David Hanson combined scientist and an extraordinary vision to bring humanoids to everything from autism treatment and caregiving to scientific research and customer service.
According to the speakers, the scientist combines inspirational and engaging foresight to foresee a future where caring, super-intelligent and highly social robots are part of everyday life and work with the aim of partnering with humans to create a better world.
Building special AI robots in the form of humanoids would make futures robots have every feature found in humans such that someone may mistake a robot to a human.
Such intelligent can make them superior to humans based on their ability to carry out special tasks like calculations and results, unlimited teaching time for classroom teacher robots and so many other superiority the special AI could possess.
The making of Sophia proved the unlimited possibilities that could be found in robots, though the creators had to be applauded for their wonderful work they are saying look "We want to do more than the Sophia".  
Applying a new form of computer animation and education through the telling of stories to high AI robot like the Sophia would aid the celebrity robot to have numerous functionalities added to the existing one.
Presently Sophia had been featured in videos where its responses to questions and also ask questions, frowns face and smiles according to the swift of emotions arising from the discussion, among other great features.
If the idea can become a reality, then the future would have robots with unlimited functionalities.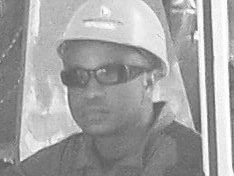 Philip is a graduate of Mechanical engineering and an NDT inspector with vast practical knowledge in other engineering fields, and software.
He loves to write and share information relating to engineering and technology fields, science and environmental issues, and Technical posts. His posts are based on personal ideas, researched knowledge, and discovery, from engineering, science & investment fields, etc.
Please, subscribe to our email list and follow our social media pages for regular and timely updates.
You can follow EngineeringAll social media pages by typing "@ EngineeringAlls" in any social media search form (Facebook, Twitter, Linkedin, Pinterest, Tumblr, etc).
You can submit your article for free review and publication by using the "PUBLISH YOUR ARTICLE" page at the MENU Buttons.
If you love this post please share it with your friends using the social media buttons provided.