Why The Features of a New Robot made by Boston Dynamics are Important
WHY THIS ROBOT CAN RUN LIKE HUMANS WITHOUT FALLING EVEN AT HIGH SPEED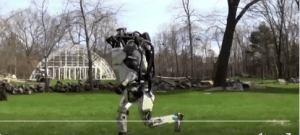 Boston Dynamic has released a video showing the newly built robot undergoing special testing to access its ability to run autonomously.
It is an action that will reveal the robot's stability and maximum running speed including its overall performance.
Christine Boursin who revealed the video showed concern about the way the robot was able to run and cover some miles in minutes.
It is a humanoid robot believed to be smarter and superior to humans in carrying out special tasks.
A possible military robot as well as an industrial robot that will not only become a lifesaver but can make the special task to be easier.
Though the detail of the robot was not revealed, it seemed to be a highly programmed artificial intelligence robot. This model can answer lots of answers pondering the lovers of modern technology upon its completion.
Unlike the other models, the humanoid such as Sophia, Henry, and other properly built humanoid robots, the face, head, arms, legs, grippers, etc. was properly made to look like humans and sealed with artificial skin such that some people made find it had to different the robots from humans.
This stable robot seems to focus mainly on performance and functionalities than appearing like a human.
It illustrates a good feature for physical active activity robots capable of being converted into useful purposes for humans.
A robot such as this may have strong metallic parts and stronger flexible joints and inbuilt electric motors that contribute to the enhanced stability and possible running with speed without falling, hitting any object, or having any of its parts falling off or losing contact as a result of speed.
Video tweet Showing the Features of a New Robot made by Boston Dynamics
#Robots learning how to run outside with #autonomous navigate >> @BostonDynamics via @MikeQuindazzi >>#ai #deeplearning #machinelearning #bigdata #iot #robotics cc @jblefevre60 @jerome_joffre @mallys_ @SpirosMargaris @ipfconline1 @ImMBM @alvinfoo @rajat_shrimal @andi_staub pic.twitter.com/j9t7QBBVV3

— Christine Boursin (@chboursin) June 25, 2018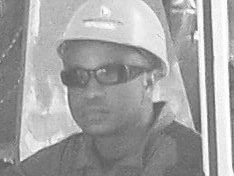 Philip is a graduate of Mechanical engineering and an NDT inspector with vast practical knowledge in other engineering fields, and software.
He loves to write and share information relating to engineering and technology fields, science and environmental issues, and Technical posts. His posts are based on personal ideas, researched knowledge, and discovery, from engineering, science & investment fields, etc.
Please, subscribe to our email list and follow our social media pages for regular and timely updates.
You can follow EngineeringAll social media pages by typing "@ EngineeringAlls" in any social media search form (Facebook, Twitter, Linkedin, Pinterest, Tumblr, etc).
You can submit your article for free review and publication by using the "PUBLISH YOUR ARTICLE" page at the MENU Buttons.
If you love this post please share it with your friends using the social media buttons provided.