What is eVTOL?
 eVTOL is an artificial intelligence (AI) passenger drone using blockchain technology for flight coordination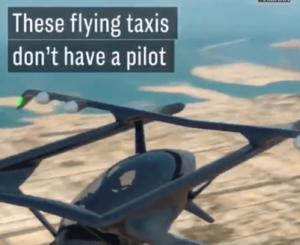 A new passenger drone has been unveiled by VIMANA Company for the purpose of commercial transportation. The drone named eVTOL has a different look from the already existing quadcopter drone models.
Just like EHANG 184, eVTOL is a self-driving aircraft meant for automated transportation services using artificial intelligence technology.
The firm intends to follow UBER's approach of quick response to transportation requests from clients.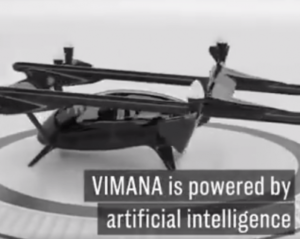 In less than ten years of the quadcopter drones commercialization, many firms are already springing up with different models of the same design but not just a drone like the popular surveillance drones the toy-size, rather a larger drone capable of carrying loads including humans thus the name 'passenger drone'.
Though many are still in the concept stage, some firms have already awarded the contract of building their own drone model to the manufacturing enterprises.
Good examples include the deal signed by Uber with NASA to help create traffic systems for its flying cars project, which it hopes to begin testing in 2020.
Companies like Airbus, Italdesign, and Lilium GMBH, had been working with a focus on getting their own passenger drones off the ground and competing with the predicted future means of transportation.
Among these firms whoever succeeds might possibly become the leading giant in future shuttle-flight transportation within the globe.
There are many useful benefits eVTOL can offer besides conveying a passenger.
It has the capacity to carry up to 900lbs of weight, making it possible to be used by courier service firms for special items delivery.
As an artificial intelligence machine, the drone is built on blockchain technology (the same technology that powers bitcoin).
eVOTL is a vertical take-off and vertical landing aircraft, hence; minimal space is required for its operations, besides that, it has a moderate size capable of finding a suitable place to land easily.
Its low noise, no carbon emission, and moderate speed operations make it almost impossible to develop a fire-outbreak fault, hence, the need for fire-fighting service during landing may not be necessary.
As an autonomous aircraft, eVTOL is driverless, in other words, it flies without a pilot. Rather a 'touchscreen' tablet screen displays GPS maps on the front desk where the passenger can specify their destination and allow the drone to do the rest.
Just like the EHANG 184 operating principle.
The use of blockchain technology for drone operation will help VIMANA to prevent vehicles from running into other aircraft.
In other words, there wouldn't be a collision of drones in the air or with moving vehicles on the roads.
Blockchain would make communication of similar drones possible making it easy for the firm to easily locate passengers in need of a flight and send the eVTOL closest to the passenger for the transportation business.
Though they may not actually be the only company taking passenger drones to the sky.
eVOTL runs basically on electric cells. In other words, its electric motors are powered by durable rechargeable batteries capable of taking the aircraft to a range of 550 miles under full charging.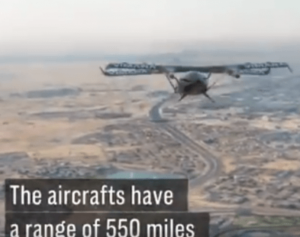 Drones like eVTOL may later fill the sky like birds moving humans from place to place, especially for those with high-profile jobs where time management is very crucial.
The coordination of the drones and proper quick response can make a lot of difference, leaving most people no option but to choose between passenger drones and cars.
There is hope that roads will fully be decongested once the passenger drones take over the sky. The prediction is yet to be accomplished as some believe it could happen just a few years from now.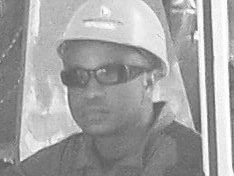 Philip is a graduate of Mechanical engineering and an NDT inspector with vast practical knowledge in other engineering fields, and software.
He loves to write and share information relating to engineering and technology fields, science and environmental issues, and Technical posts. His posts are based on personal ideas, researched knowledge, and discovery, from engineering, science & investment fields, etc.
Please, subscribe to our email list and follow our social media pages for regular and timely updates.
You can follow EngineeringAll social media pages by typing "@ EngineeringAlls" in any social media search form (Facebook, Twitter, Linkedin, Pinterest, Tumblr, etc).
You can submit your article for free review and publication by using the "PUBLISH YOUR ARTICLE" page at the MENU Buttons.
If you love this post please share it with your friends using the social media buttons provided.