Why Dubai Aims at Being The World's Leading AI Country
The United Arab Emirates (UAE) has become a major focus in Artificial Intelligence. Modern technology is gradually shifting to a 100% artificial intelligence system and the government of Dubai has shown significant support to make it a reality.
In an about three minutes video unveiled by AI enthusiasts Heinz V. Hoenen, it reveals a newly-built Café in Dubai operated by robots without any human interference.
The Café is one of its kind because it appears to be the first Café made with a 100% AI system where customers make orders and get what they ordered within few minutes. The order is delivered to the customer by robots stationed at the different axis of the Café.
The need to maintain social distance and help people to live their life without getting very close to others. Hence, robots seem to bridge the gap.
A lot had been going on in Dubai and the UAE at large to grow the economy through technology as an alternative source of revenue. This includes the idea of becoming the world leader in artificial intelligence technology in the year 2031.
It appears the goal is not just a mere prediction rather the Dubai government and the UAE are keenly working to actualize the target. This new invention of Café running with AI robots only is a clear signal of the goal. There could be other AI technology coming from the UAE besides the AI-controlled Café.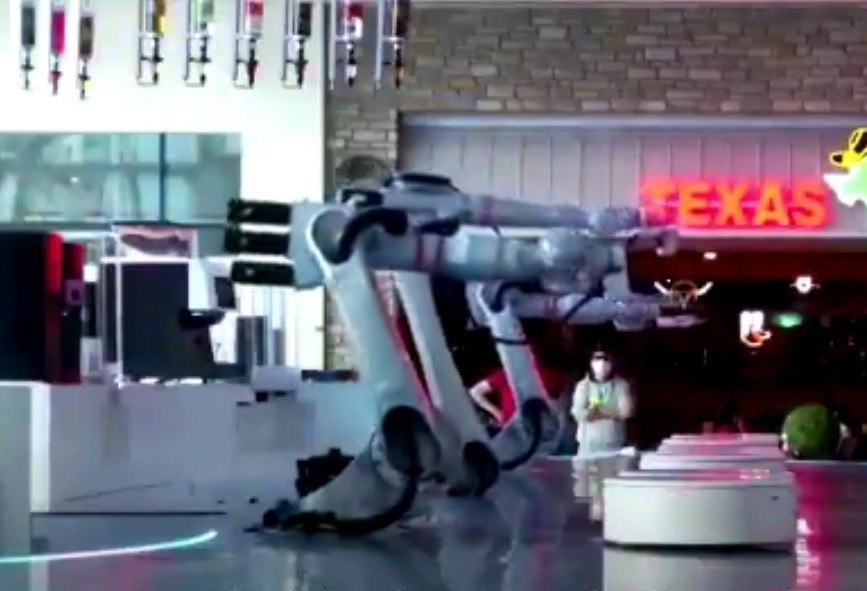 Recently, a military ware company EDGE in the UAE unveiled the samples of the military wares produced in the UAE including gunboats and firearms. The inclusion of AI into every technology from the UAE is obviously not in doubt.
As the world is gearing towards AI, humans are gradually becoming acquitted with robots. Living with robots can become the next lifestyle just to help us maintain social distance as expected due to the COVID-19 pandemic.
Besides the COVID-19 pandemic, Artificial intelligence (AI) is a technology level that has reached its time. There is obviously no way we can do without it. Almost every technology coming henceforth has been incorporated with AI either directly or indirectly. All we need right now is to embrace it and find ways we can put the technology into effective use.
The possibility of getting more Café with 100% robots as attendants to customers can now be possible. Soon more of such a Café may be built in other places with this exemplary one built in Dubai.
The Café, however, can need human assistance only when there are glitches in the operations. That is normal, it is expected in every automated system to have human assistance whenever something goes wrong. Therefore, the existence of AI robots does not render humans useless rather humans can now focus on more challenging tasks to build and operate even more sophisticated automated systems using advanced AI technology.
The dream of the UAE to lead the world in AI technology can be achieved with consistent innovation such as this one. In 2031, it is assumed that lots of technology associated with artificial intelligence will become available for public use and the UAE government is already preparing for it.
Engineering All will try and keep you posted on any latest AI technology news and events unfolding in the world of technology. You can subscribe to our email list and push notifications. And follow us on social media pages by typing "@ EngineeringAlls" in any social media search form.
This cafe is run entirely by robots in Dubai

ty, rt @segundoatdell & @MargaretSiegien
cc @SwissCognitive @swissrobotics pic.twitter.com/IdUrlWNx1B

— Heinz V. Hoenen (@HeinzVHoenen) February 22, 2021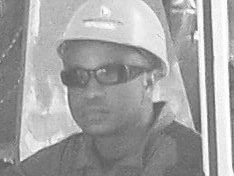 Philip is a graduate of Mechanical engineering and an NDT inspector with vast practical knowledge in other engineering fields, and software.
He loves to write and share information relating to engineering and technology fields, science and environmental issues, and Technical posts. His posts are based on personal ideas, researched knowledge, and discovery, from engineering, science & investment fields, etc.
Please, subscribe to our email list and follow our social media pages for regular and timely updates.
You can follow EngineeringAll social media pages by typing "@ EngineeringAlls" in any social media search form (Facebook, Twitter, Linkedin, Pinterest, Tumblr, etc).
You can submit your article for free review and publication by using the "PUBLISH YOUR ARTICLE" page at the MENU Buttons.
If you love this post please share it with your friends using the social media buttons provided.