Aluminum Manufacturing Companies In Nigeria
The use of aluminum for roofing and other purposes is no longer a modern innovation. We have4 come to realize how much we can use aluminum for building projects, industrial purposes, and even domestic applications.
However, knowing where to get the aluminum product of your choice can be difficult considering the numerous wholesalers around an undisclosed large number of aluminum manufacturing companies across Nigeria.
In most cases, you may end up buying from the wholesalers who always don't want you to know the contact details of the manufacturers.
I decided to put down these top 17 aluminum manufacturing companies in Nigeria to ease the stress of searching further. Note that other aluminum manufacturing companies actually exist in different locations of the country, these 17 are just among the top names in the manufacturing of aluminum roofing sheets, and other aluminum products in Nigeria.
I took some time to include little details about each company and their telephone number. You can reach out to any of the company closer to you for further inquiry.
Below are their names and details: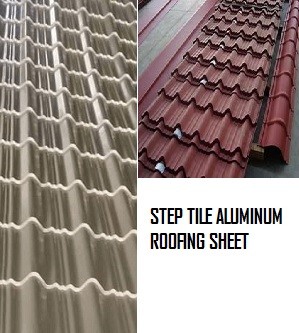 West African Aluminum Plc
9, Oremeji Street, Ikeja, Lagos Nigeria
+234 706 337 7117, +234 813 827 7740
West African Aluminum Plc is an aluminum manufacturer and importers of aluminum profile products.
Sparkle Aluminum Company
No 34 Okumagba Avenue, Warri, Delta Nigeria
+234 806 266 5842
Sparkle Aluminum Company deals in construction, installation, and repairs of aluminum products such as aluminum Roofing, Gerard roofing tiles, partitioning of offices, windows, and doors construction.
Standard Aluminum Systems Limited
No 3 Abeokuta Express Way Mangoro Bus Stop Onilekere, Iyana Ipaja, Lagos Nigeria
+234 809 912 3921
Standard Aluminum Systems Limited is into manufacturing quality aluminum products like long span aluminum, steel roofing sheets, and roofing installation services.
Seeroof Aluminum Product Nigeria Ltd
Factory No 17 Sabmiller Avenue Opposite GCM Off Atani Road Harbour Industrial Layout, Onitsha, Anambra Nigeria
+234 807 832 2340, +234 706 299 2495
Seeroof Aluminum Product Nigeria Limited is a company that specializes in the manufacturing of tiles, aluminum, steel door panel, and others.
Ola Aluminum Company
No 3 Kudiirat Adenekan Canoe Way, Oke Afa, Lagos Nigeria
+234 907 291 6016, +234 808 681 2932
Ola Aluminum Company specializes in manufacturing all kinds of aluminum constructions such as casement windows, sliding windows, PVC windows, EBM windows, casement doors, sliding doors, and others.
Mathelize Nigeria Limited
No 132 Egbeda idimu Road Ile Epo Alhaji Bus Stop, Egbeda, Lagos Nigeria
+234 803 772 0713
Mathelize Nigeria Limited is a manufacturing company that specializes in the production of aluminum, aluminum partitioning, metal products, office furniture, and others.
LionHart Aluminum Ltd
Plot 178 Egbu, Uratta Layout, Owerri North, Imo State Nigeria
+234 902 199 6279
LionHart Aluminum Industries Limited manufactures Cameroon roofing sheets, long and short span roofing sheets, and roofing accessories.
Joseey Standard Aluminum Limited
48/50 VK Alimosho road, Iyana-ipaja Alimosho, Lagos
0802 341 6737, 0802 316 1386
This is a company specializing in the manufacture of aluminum roofing sheets and long span, PVC, galvanized nails, and other building materials. We are a company focused on the quality we offer our customers, come do business with us.
Heyjay Aluminium Product
No 80 Bank Anthony Way, Ikeja, Lagos Nigeria
+234 813 676 2783
Heyjay Aluminum Product deals with the manufacturing and supply of aluminum products such as aluminum windows, doors, office partition, rails, aluminum roofing, and general supply.
Gamji-tec Aluminum and Profile
Shop 173, Plot 2357 ,Erisco Bompet Plaza, Douala Street, Zone 5, Wuse, Abuja
08060393259
This service construction company offers installation of roofing sheet, heavy-duty powder-coated, bronze, silver anodized aluminum windows, and doors.
First Aluminum Nigeria Plc
No 2, Akilo Street, Ogba, Ikeja, Lagos
0807 500 0328, 0807 500 1262, 0803 745 0681
First Aluminum Nigeria Plc is Nigerian foremost aluminum manufacturers that produce sheet painting products and aluminum roofing sheets for sales and supply.
Aluminium Extrusion Limited
KM4, Atta-Amatmo Road, Inyishi, Owerri, Imo state
046-666391, 08035647356, 08057045922
Nigerian service aluminum provider on manufacturing and marketing on aluminum profiles.
Alumaco PLC
32, Creek Road, Apapa, Lagos Nigeria
+234 709 876 7032, +234 709 876 7033
Alumaco PLC is a Nigerian aluminum manufacturer and marketer of aluminum products.
Tower Aluminium Nigeria Plc
No 9,Oba Akran Avenue, Ikeja, Lagos, Nigeria
0817 122 9683, 0701 733 3169, 01-7762126
Tower Aluminium Nigeria Plc is a Lagos based Nigerian aluminum producing company manufacturing roofing products, extrusions, and rolled products.
NIGALEX
31/37Apapa-Oshodi Expressway, Ikeja, Lagos
0909 379 5225, 0909 379 5230, 0803 585 5042
NIGALEX (Nigerian Aluminium Extrusions Limited is the leading producer of high-quality Aluminium profiles such as projected window systems, partition systems, and others in Nigeria.
Excitech Nigeria Limited
28, Shitta Street Aluminum Village, Dopemu Agege, Lagos Nigeria
+234 802 813 0876, +234 706 020 5030, +234 701 298 0815
Excitech Nigeria Limited strives to be the outstanding performing leading aluminum company in Nigeria.
ALEX Nigeria Suleja Office
KM9, From Zuma Rock Towards Kaduna-Abuja Expressway, Suleja, Niger State
0705 719 2656, 0803 378 5220, 0811 190 0977
ALEX (Aluminum Extrusion Industries) Nigeria Plc is an extrusion company that is basically specialized in the manufacture of aluminum profiles for doors and windows.
You can contact any one of them for further inquiry regarding your aluminum products including aluminum roofing sheets.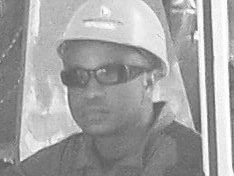 Philip is a graduate of Mechanical engineering and an NDT inspector with vast practical knowledge in other engineering fields, and software.
He loves to write and share information relating to engineering and technology fields, science and environmental issues, and Technical posts. His posts are based on personal ideas, researched knowledge, and discovery, from engineering, science & investment fields, etc.
Please, subscribe to our email list and follow our social media pages for regular and timely updates.
You can follow EngineeringAll social media pages by typing "@ EngineeringAlls" in any social media search form (Facebook, Twitter, Linkedin, Pinterest, Tumblr, etc).
You can submit your article for free review and publication by using the "PUBLISH YOUR ARTICLE" page at the MENU Buttons.
If you love this post please share it with your friends using the social media buttons provided.