WHAT IS ONLINE SPACE?
Privacy, in those days, was determined a concept generally respected in many places of the world with some exceptions made to its rules and regulations often designed in the name of the common good.
Now these days, as surveillance has now been installed as a common factor of our daily dealings, privacy is in grave danger of no longer being considered a basic and fundamental right.
Ranging from internet browsing to mobile devices and the IoT devices that are installed in our homes have the potential to tramp on our privacy, online and personal security, and nowadays, dependence on traders or the constantly-changing surveillance regulations to protect it is now not a thing of possibility.
Therefore, we must do all we can to secure our personal and online space. Below are the steps explained that will not only provide sanctuary from devious surveillance tactics but will also protect you from cyberattacks, scammers and con artists, and misinformation.
WHY DOES SECURING YOUR SPACE MATTER?
Data breaches or stolen data from"phishing" campaigns, can provide hackers with ample information to commit identity theft, steal loans from banks using your credentials, and eventually damage online accounts that use security questions for access to it. When this stolen data falls into wrong hands, it proves to be a gold mine for these hackers who lack moral standards.
WAYS YOU CAN PROTECT YOUR ONLINE SPACE
Below are the steps explained that will not only provide sanctuary from devious surveillance tactics but will also protect you from cyberattacks, scammers and con artists, and misinformation.
Protect the important information.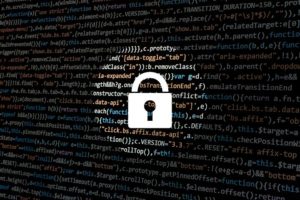 Depending on what situation you find yourself in, you have to take extra measures to safeguard and protect your privacy and security, and online health.
You can design a security plan by asking yourself these fundamental questions:
What information do I want to safeguard?
Whom do I want to safeguard it from?
What are the consequences if I don't do this?
What percentage of info needs safeguarding?
What level of trouble am I ready to go through to safeguard it?
These are a few of the many questions that you need to design a foolproof security system.
2. Instead of using some apps on your device, use a web browser.
Various Apps discover a ton of info about you because of the many different levels of data they can access from your device. Apps that could seem harmless may be selling the information that they access from your device.
That's the reason you should conduct an assessment of your device and remove the apps you don't use. Although for many easy tasks, you can make use of a web browser on your device rather than the app.
In terms of privacy, web browsers are recommended because they can't get the level of data that the apps can get.
3. Use encrypted messaging apps.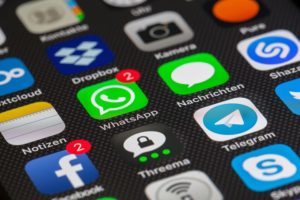 For secure messaging contents, it's preferable to use apps that possess end-to-end encryption, like Signal or WhatsApp meaning there's no third-party interference; you and the receiver of the message can view the message you send.
Though the contents of your messages are secured by encryption in apps such as WhatsApp, your metadata is not safe.
Someone could discover much about you from your metadata. It's like looking at the exterior of an envelope in the mailbox, from whom it was sent, the time it was sent and the location it was sent from?
4. Switch off ad-personalization.
Whatever you do, it's recommended that you go to your settings and switch off ad personalization features, which provides manufacturers with the permission to carry out invasive tracking.
5. Alway upload wisely on social media platforms.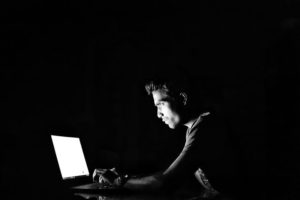 Social media can be the easiest way to barge into your private life. That's why you should be extra conscious of what you do before uploading your information to the world.
It is very important to go through the privacy features on your devices that are provided by the social media platforms to make sure your data is viewed by people of your choosing.
Also, do not post every little happening, whereabouts, or achievement on social media  VPN and maplatforms.
6. Download a VPN and Use of It.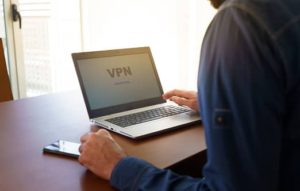 Connecting to the web with a Wi-Fi network that's not yours should make you use a virtual private network (VPN).
When connected to an unknown Wi-Fi network of unknown security level, it's highly possible that there's someone else on the network who and without your knowledge can start viewing or stealing your data sent from your laptop or smartphone.
A VPN encodes your internet traffic, routing it by a server owned by the VPN manufacturer which means that nobody, can look through your data.
Using a VPN masks your IP address. Hackers looking to get your location will rather see the VPN company's address. Also using a VPN server of other countries can unlock content not available in your country.
7. Use Diverse Email addresses for Different types of accounts.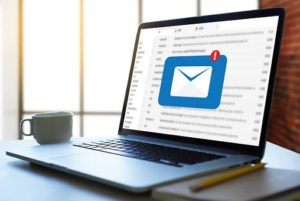 Organized people, most times use different email addresses for diverse reasons in order to mask their presence and keep their identities separate. For example, if an email claiming to come from your bank comes to the email account you only for social media, you then realize it's a fake.
8. Always Clear Your web Cache.
Cookies, searches, and internet history direct to your address, family info, and other personal information. Be sure to delete browsing cookies and delete your browser history regularly. Although removing cookies may bring trouble for some sites.
CONCLUSION
Securing your online space helps us to use most of the privacy-enabling technology we have got.
Making your smartphones, devices and online identity can make your online health secure and it really doesn't really take enormous effort to do.
References.
Donald has been a well-known researcher on topics relating to engineering and science as well as other topics. EngineeringAll.com is one of the platforms he uses to interact with his royal audience as a hobby.
Though his posts may not be everything you need in certain topics, he promised to use research and personal experience to give you his best .
You can subscribe to our email form below my post to get regular updates regarding Donald's posts.
You can also use the 'FOLLOW US' buttons to follow EngineeringAll.com on its social media pages by typing @ EngineeringAlls in any of the social media search form.
Be part of our growth by sharing this post to your friends using the buttons provided below. Your comments and feedback will be welcomed and we will be glad to hear from you.