How To Recognise Spam Comments In Websites & Its Danger
The quality of any website can be determined by many factors including the absence of spam.
What is spam?
It is an unauthorized and excessive sending of content to either websites, blog comments, forums, or emails. Spam is not just dangerous but also annoying.
Imagine when your post is talking about making candles and about 10 comments from a particular visitor filled up the post with different comments that are completely out of point to what the actual message the post is conveying.
It can make your readers feel bored when reading the comment parts of your post since they have to keep loading subsequent pages to get to comments that are relevant.
Imagine the time you are supposed to be creating content, you discovered that over 100 comments are awaiting moderation when you check and find out that over 70 of them were spam.
Spam comments are time-consuming, frustrating, annoying, and unacceptable to any moderator.
WHY SPAM COMMENTS ARE DANGEROUS TO YOUR WEBSITE
Spamming in comments is dangerous. The reason it is harmful to your website is that; it can degrade your website's reputation and could cause your website visibility in search engines to drop drastically since it can be seen as a website that shares links.
Spamming in comments is dangerous because most website hackers can hack any vulnerable website through spamming and systematic commenting technics.
Spamming in comments is dangerous to your website because it reduces your website activities by taking your visitors away from your website thereby making it hard for your visitors to stay long within your website.
The reason for this is because most of the spamming comments will always have website links, sometimes the different links of websites in the comments could be up to four or five, which is a good example of spamming.
Spamming in comments is dangerous because it makes visitors to feel that your website lacks a moderator, in other words; you are not managing the content of your website properly.
Spamming in comments is dangerous because it increases your website space, leading to a higher cost of your domain renewal.
HOW TO IDENTIFY A SPAM COMMENTS ON A WEBSITE
Spammers are usually website owners, most especially commercial websites that have some products for sale.
They will come to a particular website check for frequently commenting posts and start making their own automated comments on it which shall include their link so that visitors reading the post can click on the link which shall re-direct them to the spammer's website.
Spam comments contain links or links, a good way of knowing it, is when a particular person is dropping different comments in a post and attaching different links with them.
Spam comments can be automated, meaning that it can keep on appearing on your post till infinity except you do something about it.
Comments from one visitor appearing in every of your blog post with links could be spam.
Another way to know a spam comment is because it usually speaks out of point from the real message the post is carrying.
BEST WAYS TO DEAL WITH SPAM COMMENTS ON A WEBSITE
Set your website comments to be under moderation. In other words, make every comment submitted by visitors be subjected under moderation, so you can take your time to read and decides which one to approve or move to trace.
Install anti-spam plugins to your website to help fight against spam in your website.
Whenever a visitor writes a comment having more than a link removes the links and approve the comment. When others notice it, they will know you do not like link-sharing or spamming.
Send a direct email to any of your visitors spamming your website comments.
WHY YOUR WEBSITE IS UNDER SPAM ATTACK
Yes, spam attack on the website is unavoidable, even though a lot of plugins are there to fight against it, there are some automatic plugins for spamming that could penetrate the anti-spam plugins. So the best thing is to be prepared and equipped ahead of time before it starts.
The major reason your website experiences spam is that it has started gathering popularity on the web, hence; some looking for free and cheap advertisements use the comment to share their link.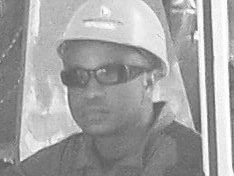 Philip is a graduate of Mechanical engineering and an NDT inspector with vast practical knowledge in other engineering fields, and software.
He loves to write and share information relating to engineering and technology fields, science and environmental issues, and Technical posts. His posts are based on personal ideas, researched knowledge, and discovery, from engineering, science & investment fields, etc.
Please, subscribe to our email list and follow our social media pages for regular and timely updates.
You can follow EngineeringAll social media pages by typing "@ EngineeringAlls" in any social media search form (Facebook, Twitter, Linkedin, Pinterest, Tumblr, etc).
You can submit your article for free review and publication by using the "PUBLISH YOUR ARTICLE" page at the MENU Buttons.
If you love this post please share it with your friends using the social media buttons provided.