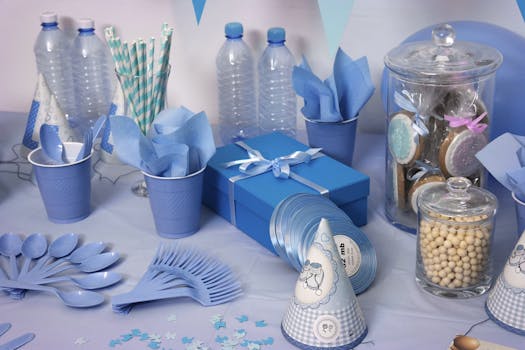 The best way to be in charge of your money is to use it to invest in places that you can easily manage the money, and such places include industries and commerce. Nigeria had been known for their high involvement in commerce, though with a low number of industries; the country is rising fast with increasing number of indigenous industries aimed at replacing and overtaking the domestic market against the longtime dominance of imported goods and products. This recent trend has made most countries that have a majority of their products in Nigeria market to relocate or site some of their industries in Nigeria for the fear of not being completely overtaken by the rising indigenous industries. A good example of such, is the current Chinese company that just opened its manufacturing plant in Aba, Abia state, for the production of bags, shoes, and clothes, the reason being that the city had been rising in their production capacity of such products and the companies contributing to the increase in production are indigenous companies, these factor has led to the population of such product in both Nigeria market and markets in other African countries.
Advertisement
It is believed that in some years to come there may be a massive reduction of importation of goods in Nigeria ports. Therefore, it will be a wise decision to join the trend of industrialist creating jobs and reducing unemployment in Nigeria, as well as contributing to the nation's economic growth.
The fear of having the knowledge of any industry before investing in it should not be a limitation rather employing an expert at low cost with a promise of staffing such person will go a long way of placing you on the right track, stealing your staff's knowledge will be of advantage to you as an investor because it is good to have a little knowledge of the activities of your industry, and the only way to acquire it is to work closely with your staff with good knowledge of the industrial activities (it is part of the reason you are paying him/her after all).
Advertisement
Plastic industry is among the industries that have flourished very well in Nigeria despite the inflations and economic instabilities that had affected the country's economy in the past, it still stands as a successful industry alongside others. To open a plastic industry in Nigeria, you need to understand that it may not be as cumbersome as you may think. The things you need to operate a plastic industry that would rise up to become popular like the INNOSON plastics, GEEPEE plastics, etc. may not cost more than N2million for a starting, you will only need to buy and set up basic equipment for a low capacity production which may be just 10% of what the popular plastic industries are producing, but the good thing is that your company will rise to a bigger brand and production capacity with good management and marketing.
When considering opening a plastic industry, the first thought is the availability of raw material and the processing of the raw materials.
Plastics are produced from the polymerization of monomers, small crystals of hydrocarbon products obtained during and after the processing of crude oil. A good place to obtain such product in Nigeria is from the ELEME PETROCHEMICAL, popularly known as INDORAMA, a chemical industry known for the production of fertilizers and other chemicals at the out-sketch of Port Harcourt city, just very close to the Port Harcourt refinery in Rivers state. However, another source of raw materials for plastic industries includes the recycling of used plastic products from refuge sites and industries. The recycled plastics costs less and may be easier to process in some cases. About N700,000 can take care of buying of raw materials for small plastic industry.
Another thing to consider is the machines for the processing of the plastic raw materials. The major working principle of plastic processing machines is the melting of the raw materials and pouring them into molds. There are two methods the machines could work, they can work as extrusion machine or injection machine. Depending on the type of plastic you intend to produce, you will need to understand the difference between these two machines.
PLASTIC EXTRUSION MACHINE
This type of plastic machine will pour out the molten plastic in a continues method through a nozzle, the action of the machine is continues and could operate for 24 hours without stopping provided there is a continuous feeding of raw materials into it. It is this type of plastic machine that is usually employed in plastic pipes making, plastic roofing sheets making, and other similar products.
PLASTIC INJECTION MACHINE
This type of plastic machine usually operates in intermediate action, in other words, it functions in the start and stop mode. Raw materials will be fed into it, it will melt the raw materials and injects them into the molds fixed at the nozzle. When the molten plastic had to be forced into the mold, the machine will be positioned for another round of production with the same process, this is repeated until the required number of products is obtained. The machine is mainly employed in the production of plastic chairs, plastic buckets, plastic cups, etc.
HOW TO OBTAIN PLASTIC MAKING MACHINE IN NIGERIA
The cheap and reliable of obtaining a plastic making machine in Nigeria is to have it fabricated locally for you. The advantage this will have over foreign type are; low cost, being able to view and access the machine while in the production process, avoid being scammed online trying to buy foreign machine abroad, the ability to report directly to the fabricator in the case of any malfunction and its immediate repair and maintenance. Most industrial engine manufacturers in Nigeria will charge you the cost of building the machine based on the capacity you will want the machine to have. Meanwhile, at low capacity, it may not exceed N500, 000. There are lots of such company in ABA, and other places in Nigeria, visiting them will give you more understanding of the business and how to go about it.
OBTAINING A SPACE FOR PLASTIC PRODUCTION
Depending on the location in Nigeria, a small workshop of 50 feet by 50 feet can serve as a mini-plastic industry, with a good floor, walls, heating system in the machine and warehouse somewhere close for storage. The company is set to be in full operation. You may decide to rent an empty land for about N200, 000 per year and erect structure (roof, zinc wall, and concrete flooring) on the land for a starting, when more money comes, you can proceed to buy a permanent land.
OTHER MINOR EXPENSES
Register your company name with the government agency known as the CORPORATE AFFAIRS COMMISSION (C.A.C) with less than N40, 000 for a one-time payment to secure your brand name and legalize your company. With that your company is good to go, the rest is on your shoulder to pilot.
[amazon_link asins='0412991810' template='ProductCarousel' store='NGR-1' marketplace='US' link_id='883eafa6-f42b-11e7-a6db-f52111b67e20']
Originally posted 2017-07-19 11:43:20.