Plastic industries are among the industries that have recorded success in the Nigeria markets. Though there are challenges every industry in Nigeria faces, some have ways of overcoming those hurdles and easily find their way to success. The need to reduce importation and increase the gross domestic products have been a motivating factor for many indigenous industries which the plastic manufacturing industries are one of them.
Nigeria is a large consumer of plastic products. In other words, tons of plastic products are being consumed by Nigerian every year, some are disposable plastic products while some are domestic or office plastic products.
The domestic use of plastics in Nigeria includes; plastic chairs, plastic tables, plastic buckets, plastic bow, plastic plates, plastic spoons, and lots more. The office use of plastic products includes; plastic waste baskets, plastic waste packer, plastic chairs, plastic tables, and lots. Churches and Mosques and other public gathering centers in Nigeria make use of different types of plastic chairs and tables. Event organizers use disposable plastic plates to share foods to guess in every occasions in Nigeria. There are equally disposal plastic cups use in almost every area both in occasion, office, and even at home.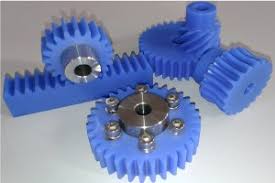 There other plastic applications such as the ones used in making of machine parts and automobile parts, Electrical home appliances, plumbing materials for buildings, and lots more.
All these large applications of plastic within Nigeria alone and the resulted high demand for it has made it impossible to depend on importation plastics rather the situation gave lots of advantage to the domestic industries producing plastics within Nigeria. The evidence of Nigeria plastic consumption rate can be seen in almost all the waste dumping sites within the country which had been littered with large volume polythene bags, transparent plastic packaging bags, and the popular black polythene packaging bags as well. These bags and other plastic products make up 80% of the total waste in every dump site in Nigeria. Those waste will definitely need replacement and the industries that will make such provisions are the domestic plastic products manufacturing industries in Nigeria.
If you intend to become a plastic product distributor or planning to get large volume of plastic supply for any purpose, the list below provides the top names in Nigeria known for plastic products manufacturing. Contacting any of them will help you to know the right place to start. Besides, they can even guide you better to meet other plastic products producers that are not listed here. Below are their names and contact address: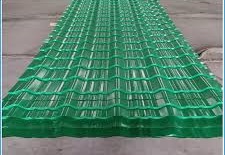 BATHIJA GROUP
No 1 A Fatai Atere Way, Motori Industrial Estate, Mushin, Lagos, Nigeria
0805 800 5263, 0805 775 5955
Bathija Group is the leading manufacturing company that produces synthetic plastic polymer, PVC pipes of high quality in variety of ranges including PVC -U pressure and casing pipes.

BLACK HORSE PLASTIC PRODUCTS
KM 12, Old Lagos Road, Ibadan, Oyo State Nigeria
+234 802 365 3948, +234 803 721 4527
Black Horse Plastic Products, a Nigerian manufacturing company with products in plastic chairs and tables, rubber footwears and household products.
DELTAPLAST LIMITED
Plot 21/22, Sharada Industrial Estate, Sharada Phase 2, Kano Nigeria
0803 318 6011, 0809 520 7332
Deltaplast Limited is a member of Panar Group, a plastic products manufacturer in Nigeria that produces pipes fittings, hdpe plastic containers, pet preforms and bottles.
ENVIRONMENTAL EXPRESSIONS LTD
1K Second Avenue, Kado-Mbinko, Gwarinpa, Abuja FCT, Nigeria
0908 255 7777, 0908 155 7777
Environmental Expressions Limited (EEL) are into production of high quality plastic packaging bags, preforms and new plastic products from 100% recycled waste material.
GEETA PLASTIC PRODUCTS (NIG) LIMITED
Plot 9, Block E, Matori Industrial Estate, Badejo Kalesanwo Street, Mushin, Lagos State Nigeria
+234 902 797 7707, +234 802 713 9323, +234 806 755 0494
+234 802 597 5893
Geeta Plastic Products Nig. Ltd. is a manufacturer of injection and blow moulded plastic packaging products and rotogravure printed sleeves based in Lagos Nigeria.

HOLBORN PLASTICS
Tudun Murtala, Bompai, Kano Nigeria
+234 809 848 9099, +234 803 625 7137
Holborn Nigeria Limited is into the production of wide range of plastic products like LLDPE water storage tanks, dustbin, injection moulding household and furniture products.
LEE GROUP
No. 3 Ladipo Oluwole Avenue, Industrial Estate, Ikeja, Lagos Nigeria
0803 408 0823, 01 774 6124
Lee Group is the owner of the plastic manufacturing industry, Decent Bag Industries Limited that produces LDPE polybag with high elongation, pure water bag and other ranges of HDLP and LDPE bags.
MC PLASTIC NIGERIA LIMITED
Plot 28, Sharada Industrial Estate, Shadara Phase 1, Kano State
0803 703 7719, 0907 177 3295, 0816 914 6677
MC Plastic Nigeria Limited are the manufacturers of polypropylene and polyethylene based products such as jerry cans, drums, chair and other plastic containers.
QUORUM POLY & PLASTICS LTD
53, Olalekan Adekoya Street, Off Liasu Road, Ikotun Alimosho LGA, Lagos State Nigeria
+234 809 188 8037, +234 809 357 8789
Quorum Poly & Plastic Ltd. was established in April 2015 but commenced operations in January 2016 to provide quality polythene packaging products for foods and non-foods items. We are a medium sized manufacturing company.
SACVIN NIGERIA LIMITED
4/5 Godmon Road, Okota, Isolo, Lagos Nigeria
0812 998 9659, 0812 945 9602, 0902 000 4501
0812 945 9600
Sacvin Nigeria Limited manufactures plastics solutions and services such as PVC pipe, water tanks, packaging plastics and consumer plastics for household and industrial use.
Techblow Nigeria Limited
Km 40, Lagos-Abeokuta Expressway, Ijako, Sango-Ota, Ogun State, Nigeria
+234 812 900 8452
Techblow Nigeria Limited is a plastics producing & marketing company for all kinds of blow moulding products ranging from 500ml to 50 litre plastic jerry cans, plastic coolers, cosmetic jars, pharma bottles, yoghurt bottles and other containers

ZIE PLASTICS
No 3 Samuel Nneji Street Green Kporoko Layout, GRA, Enugu Nigeria
+234 703 100 0007, +234 805 446 0474
Zie Plastics are basically into manufacturing of plastics like household items, wardrobe items, containers, cans and other related products.
ALPHA CEILING & PIPES LTD
Plot 604, Idu Industrial Layout, Idu, Abuja FCT Nigeria
+234 908 712 1401, +234 908 712 1387
Alpha Ceiling & Pipes Limited are manufacturer of all kinds of PVC pipes including PVC ceiling, PVC casing and screen, and based in Lagos Nigeria.
DEPGHALIN VENTURES LIMITED
15 Redemption Close off Ikotun Idimu Road, College bus/stop, Ikotun, Lagos Nigeria
+234 805 510 7047, +234 809 803 1474, 234 706 916 7583
+234 805 510 7047
We are Depgalinb Ventures Limited, We are manufactures and producers of polyethylene (LDPE / HDPE/PP) products of high quality shrinks nylon wrapper in all categories and sizes for both table waters and all kinds of beverages bottles and cans products.
LEOPLAST NIGERIA LIMITED
Plot 5-10, Erinko Estate, Near Poultry Bus Stop Ijoko Road, Songo Ota, SongoSo Nigeria
08127186416, 0902802692
Leoplast Nigeria Limited is the oldest and largest manufacturer of plastics in Nigeria with product range in household items, furniture, coolers, casseroles, paint buckets and packaging.

LOTUS PLASTICS LIMITED
3 Igbesa Road, Agbara Industrial Estate, Agbara, Lagos State Nigeria
+234 803 346 5446, +234 703 388 4331, +234 1 773 5802
+234 1 791 7039
Lotus Plastics Limited is located in Lagos Nigeria and specialises in the production of plastic wares and products such plastic crates, jerry cans and pails.
LUYAH GLOBAL RESOURCES
11 gracelife avenue, off okporo road, Eliowhani Port Harcourt, Rivers State
0806 451 2361, 0809 142 4896
Luyah Global Resources are into production of pet bottles ranges from 50mls – 2000mls for packaging of juice, water, yoghurt, cosmetics and smoothies. Also available are molds of different designs, flip caps, pump caps and spray caps.
MUSTAYAK GENERAL ENTERPRISE
No 1 Kofar Wambai Market Opposite, Kano, Kano Nigeria
+234 805 045 6070
Mustayak General Enterprise is a plastics manufacturing company that produces all kinds of plastics such as plastic buckets, plastic cooler, plastic plates and other related products.
NAMPET VENTURES LIMITED
82 Enekha Road, Rumuduru PortHarcourt, Rivers Nigeria
+234 803 442 2908, +234 813 415 0222
Nampet Ventures Limited is a plastic packaging and water bottling company producing PET preforms, PET plastic bottles, high density polyethylene bottle caps, bottling of distilled water and the recycling of plastic bottles.
PETER E. VENTURE LTD
9/11 Isiokpo Street, Awada Layout Onitsha, Anambra State Nigeria
+234 803 797 5217
Peter E. Venture Nigeria Limited maufactures plastic products such as cosmetics plastic containers, coat hangers of assorted designs, shoe soles, cloth pegs, disposable take away food containers, multi colored drinking straws and yoghurt containers.
SALAMASOR NIGERIA LIMITED
Km 3 LASU Igando Road, Lanre Bus-Stop, Igando, Lagos Nigeria
+234 805 855 3881, +234 1 774 4094
+234 1 774 7461
Salamasor Nigeria Limited manufactures polyethylene products such as polyethylene film in form of plain & printed rolls, bi-axially oriented polypropylene (BOPP) printed & specialty films like shrink films, stretch films, industrial & domestic packaging.
SARSOLI INDUSTRIAL COMPANY LIMITED
Plot 2A, Block 5, Bola Odupitan Street Apple Junction, Amuwo Odofin, Lagos Nigeria
+234 807 108 4605, +234 1 790 6290
Sarsoli Industrial Company Limited is a plastic manufacturing company in Nigeria that specialises in the production of colour masterbatches, filler & additive masterbatch, white & black masterbatch for tables, chairs, bottles, toys & other plastic items.
YOCTO PLAST LIMITED
No 21 France Road, Kawaji Kurosha Road, opp Access bank, Kano, Kano Nigeria
0803 236 8868
Yocto Plast Limited is a plastic fabrication company that produces plastic packaging products, plastic bottles and preforms.
Please note that this list does not mean any endorsement, affiliation, or partnership with EngineeringAll.com, before committing any money make sure you visit the company address and ask people within the area questions about the company. If you are too busy to do that, you can hire an agent or agents within that city to verify the company for you before making commitment that involves payments.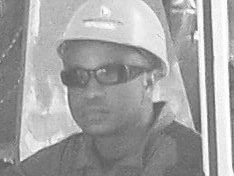 Philip is a graduate of Mechanical engineering and an NDT inspector with vast practical knowledge in other engineering fields, and software.
He loves to write and share information relating to engineering and technology fields, science and environmental issues, and Technical posts. His posts are based on personal ideas, researched knowledge, and discovery, from engineering, science & investment fields, etc.
Please, subscribe to our email list and follow our social media pages for regular and timely updates.
You can follow EngineeringAll social media pages by typing "@ EngineeringAlls" in any social media search form (Facebook, Twitter, Linkedin, Pinterest, Tumblr, etc).
You can submit your article for free review and publication by using the "PUBLISH YOUR ARTICLE" page at the MENU Buttons.
If you love this post please share it with your friends using the social media buttons provided.