Factors When Buying a Diesel Engine oil
Choosing the right engine oil for your machine can get confusing easily. Modern diesel engine oils are more advanced than before, and with all the options on the market today, it is not a surprise if you get confused.
Viscosity control? Shear stability? TBN retention?
It can almost feel like you need an advanced degree in mechanical engineering just to pick the right product for your equipment.
Not everyone is a lubricant expert, and they shouldn't have to be.
Still, choosing the right engine oil is a critical decision.
The oil inside your heavy-duty equipment is a protective barrier against thousands of pounds of pressure and constant stress.
Without the right premium lubricant, your equipment can wear itself down to the bone-incurring costly damage and downtime.
The better news is that picking an engine oil does not have to be rocket science.
Cenex offers a full line of high-quality lubricants designed to meet a variety of heavy-duty applications.
To determine which product is right for your operation, consider the following four questions:
Top 4 Important Factors When Buying a Diesel Engine oil
How important is fuel economy to your operation?
If you are keeping an eye on your miles per gallon, the right lubricant can help your equipment achieve its maximum fuel efficiency.
By squeezing a few extra miles from each tank, you can see major savings over time. A full-synthetic diesel engine oil like Maxtron Eniro-EDGE is your best option for maximum fuel economy.
Maxtron enviro-EDGE is made to deliver maximum fuel efficiency without compromising engine performance, improving fuel economy by up to two percent under normal conditions and by up to three percent during cold starts.
 Does your machine operate with a different range of temperatures?
When it comes to cold starts, the temperature is another important consideration when choosing an engine oil.
Extreme temperatures, whether hot or cold, can be brutal on moving parts in your machine.
Heat can easily turn your engine into an oven, while the cold can as well thicken some oils until they are practically jelly.
Also, some synthetic blend diesel engine oil is a smart choice for protection in all operating conditions.
Not only can they take the heat, but they can also keep engines running smoothly even when the temperature drops.
The age of your engine
Though most machine owners stretch the lifespan of the engine based on economic reasons, it is not a hidden expense because sooner or later the engine will need to be replaced irrespective of the treatment given to it.
For maximum performance, older diesel engines require attentive care, and a quality lubricant can go a long way toward maintaining them.
While Maxtron Enviro-EDGE and Maxtron DEO are both backward-compatible with earlier model engines, farmers and fleet owners seeking a conventional diesel engine oil may be interested in Superlube TMS, which delivers excellent protection for older engines operating on ultra-low sulfur diesel fuel.
What are your machine's manufacturer's specifications?
Considering the needs of your own operation are not good enough, you also need to consider and follow what your original machine manufacturer recommended for the machine operations including engine oil specifications.
Reading your owner's manual is the key to maximizing your machine's performance. The manual contains important information about caring for your machine including which grades of engine oil are best suited for it.
For instance, an equipment/machine requiring 15W-40 and 10W-30 oil grades may use Maxtron DEO or Superlube TMS. An equipment/machine that needs 5W-40 oil, may use Maxtron Enviro-EDGE.
The choice of engine oil should not be a complicated issue. Choosing the right lubricant is a necessity for your machine's performance and long life. These simple questions highlighted above will help you to make the right choice.
Irrespective of which Cenex diesel engine oil is right for you, they are all engineered to deliver maximum engine protection and exceed the highest industry standards.
Summary
And never forget to contact the professionals or your machine representative dealer for any confused write-up on the manual or unexpected performances during operations.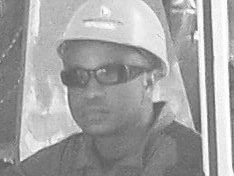 Philip is a graduate of Mechanical engineering and an NDT inspector with vast practical knowledge in other engineering fields, and software.
He loves to write and share information relating to engineering and technology fields, science and environmental issues, and Technical posts. His posts are based on personal ideas, researched knowledge, and discovery, from engineering, science & investment fields, etc.
Please, subscribe to our email list and follow our social media pages for regular and timely updates.
You can follow EngineeringAll social media pages by typing "@ EngineeringAlls" in any social media search form (Facebook, Twitter, Linkedin, Pinterest, Tumblr, etc).
You can submit your article for free review and publication by using the "PUBLISH YOUR ARTICLE" page at the MENU Buttons.
If you love this post please share it with your friends using the social media buttons provided.