You may not have known this fact, the giant blue whales are actually larger than the popular commercial aircraft Boeing 737 both in length, weight, and width.
The giant fish is assumed to be the largest animal in the world. A largest known single giant blue whale has a total length of 110 feet while the average length of others are between 70 feet to 80 feet. The blue whale could have height above 13 feet to 16 feet and maintains a body weight around 55,000kg to 165,000kg with a lifespan of 80 years to 90 years.
However, the BOEING 737 (100) airplane has total length of 29ft, height of 13ft and width of 12ft. the overall weight without loads is less than the 165,000kg of the giant blue whale.
The secret behind the blue whales giant existence and still able to propel itself in the water and overcome water waves as well as run o catch its prey in the water remain a deep science secret.
The engineering designs of aircraft has always surround fish body structure especially those of sharks and blue whales as well as birds in the air.
This video illustrates how this giant fish water navigation helps in the aerospace engineering of giant aircraft such as the Boeing 737 series.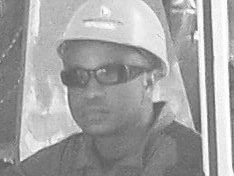 Philip is a graduate of Mechanical engineering and an NDT inspector with vast practical knowledge in other engineering fields, and software.
He loves to write and share information relating to engineering and technology fields, science and environmental issues, and Technical posts. His posts are based on personal ideas, researched knowledge, and discovery, from engineering, science & investment fields, etc.
Please, subscribe to our email list and follow our social media pages for regular and timely updates.
You can follow EngineeringAll social media pages by typing "@ EngineeringAlls" in any social media search form (Facebook, Twitter, Linkedin, Pinterest, Tumblr, etc).
You can submit your article for free review and publication by using the "PUBLISH YOUR ARTICLE" page at the MENU Buttons.
If you love this post please share it with your friends using the social media buttons provided.