Since the start of the industrial revolution in the 18th century, mankind has evolved in his search for advancement in his way of doing things evident in the advancing technology seen from the use of carriages in the past to the production of coal-powered transport to the evolution of fast supercars which we have today.
These fast cars mostly powered by gasoline are now becoming more obsolete and damaging to the earth's atmosphere and environment resulting in the need for a switch to renewable energy.
This has led to the advancement in the manufacturing of cars powered by electricity; a tremendous renewable source of energy for big car makers wanting to increase revenue while protecting the environment.
Here are some of these electric car companies.
TESLA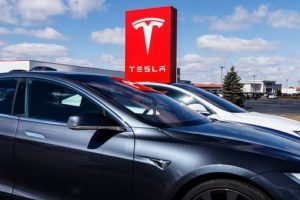 Tesla is one of the best electric vehicle manufacturer, largely based in the US and captained by Billionaire Elon Musk. Founded in July 2003, he demonstrated that Electric cars are much fun, fast, and convenient to operate than gasoline powered cars. The company aims to create a future with zero-fossil fuel reliance and zero-emission.
Globally, with 179,050 units sold, this manufacturer makes up to 28% of the total market share.
There is a bigger demand for Tesla's cars because of their ingenious technology, modern make, and improved performance.
Renault–Nissan–Mitsubishi Alliance.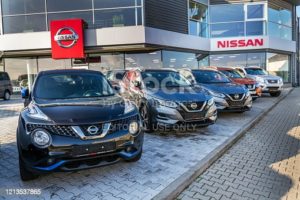 Renault/Nissan is a French-Japanese association formed by Renault (France), Nissan & Mitsubishi Motors (Japan). Combined they sell more than 1 in 9 cars globally.
Their models of electric cars are created to have a superb range with zero-emission. Their cars are fashioned for the global market with cars that are responsive, sleek and smooth with perfect handling.
Globally, their sales makes them stand in the 2nd position in the first half of the year 2020.
VOLKSWAGEN (VW)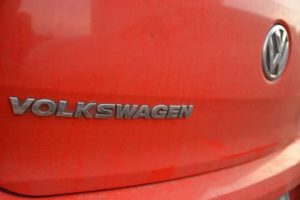 Volkswagen; The third most popular electric car manufacturer in the world is a German vehicle manufacturer founded in Berlin, Germany in 1937. Volkswagen offers two electric car models: the e-up & the e-Golf. They aim to manufacture 50 electric cars by the year 2025. In order to achieve this aim, they will invest over €30bn into electric car-related technologies.
BYD.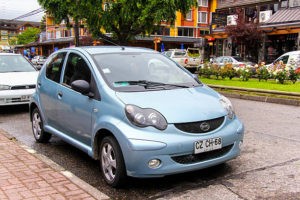 BYD Co Ltd is a Chinese electric car manufacturer based in Shenzhen, China founded in February 1995.
They also produce battery-powered buses and SUVs, bicycles, solar panel systems, rechargeable batteries in addition to electric cars.
BYD's Electric cars were placed at first position in global sales index for six consecutive years spanning from 2014 to 2019. This electric car maker plans to manufacture electric vehicles that are smart, intelligent and connected.
LUCID MOTORS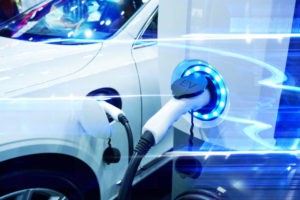 Founded in 2007 in Newark, California, they aim to link sustainability with maximum luxury, manufacturing sleek, super electric cars that display all the characteristics of traditional luxury cars. Lucid Motors' vehicles are suited for 0 to 60 miles per hour in over less than 2.5 seconds, and have a recharge time of only 20 minutes. They also display smart ecosystems that allow voice control, mobile connectivity to the Internet and state-of-the-art GPS technology.
HYLIION TECHNOLOGIES
Founded in 2015 in Cedar park, Texas, Hyliion is a durability and affordability-focused transport company that manufactures powertrain technologies and battery description that make electric cars more economical and accessible. The company's scalable resolutions make it easier for consumers to integrate electric cars into their pre-existing numbers lessening the need for replacement of entire infrastructures and assisting more manufacturers achieve zero emissions.
KIA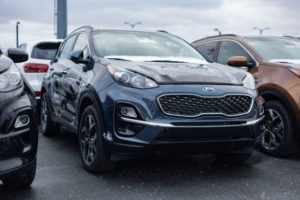 KIA Founded in December 1944, in Seoul, South Korea is Korea's oldest manufacturer of its vehicles and other transport means.
Kia's electric cars are figures of the brand's new design philosophy that promotes it's shifting trend towards electrification. With its daunting and distinctive crossover aesthetic design and superb technical features, KIA gives its driver an instinctive and wholesome experience that improves day to day life and lets inspiration moves with you wherever you go.
CHEVROLET.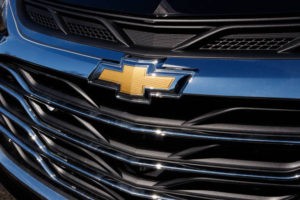 Chevrolet, founded in 1911 in Detroit, Michigan is an automotive component of US based vehicle manufacturing company General Motors. Its on course for an all-electric future, with a commitment to 30 new world electric cars by 2025. By going after every criteria of what it takes to put all in an millions of electric cars on the road to make a gainful impact toward constructing a zero-emissions future.
Chevrolet is structured to design, engineer, and manufacture electric cars for every style and price range for better customer experience..
Other electric car manufacturing companies are Hyundai (Japan), Ford (US), BMW (Germany).
The need for vehicles that are powered by electricty has risen due to the effects of greenhouse emissions which affects the environment and cause long term effects.
Tech analysts make predictions that by 2030, electric cars and gadgets will outrun and take over present conventional gasoline-powered vehicles that's economical and easier to operate.
Donald has been a well-known researcher on topics relating to engineering and science as well as other topics. EngineeringAll.com is one of the platforms he uses to interact with his royal audience as a hobby.
Though his posts may not be everything you need in certain topics, he promised to use research and personal experience to give you his best .
You can subscribe to our email form below my post to get regular updates regarding Donald's posts.
You can also use the 'FOLLOW US' buttons to follow EngineeringAll.com on its social media pages by typing @ EngineeringAlls in any of the social media search form.
Be part of our growth by sharing this post to your friends using the buttons provided below. Your comments and feedback will be welcomed and we will be glad to hear from you.