Features Of Honda Future Electric Cars
The popular auto manufacturer known as HONDA has come with incredible promise in their future electric cars.
Which is believed to be in full production in the year 2022, while the sample of the car is still under development process, the car is expected to operate completely with electric power having a battery capacity of 350kw combined charging system tech.
The electric car is expected to cover a range of 150miles for a single fully charged capacity, besides that; it is expected that the car reaches its maximum charging capacity within 15 minutes, as reported by Nikkei Asian Review.
Honda motor company is a Japanese public multinational conglomerate corporation primarily known as a manufacturer of automobiles, aircraft, motorcycles, and power equipment. A company founded on 24th September 1948, in Hamamatsu, Shizuoka Prefecture, Japan.
The promise made by the company was reported in the review, and this simply stressed that having an electric car that can travel a long mile with minimum charging time will help to encourage vehicle users to consider such vehicle as to the best considering the economic advantage it will offer when fully launched.
The firm planned to achieve this project by developing new sets of high-capacity batteries that can handle ultra-rapid charging, which is believed to be in full production by the year 2022.
However, some claimed that the possibility of such batteries to recharge at such rate (15minutes) can only be achieved if the vehicle would have to rely on 350KW "Combined Charging System"(CCS) infrastructure, which is believed most manufacturers of electric vehicles currently has in their latest electric car.
Meanwhile, it was believed that in November 2016 other auto manufacturers such as BMW, FORD< VOLKSWAGEN<AUDI< and PORSCHE brands signed an M.O.U. with the aim of creating electric cars such as the one mentioned by HONDA.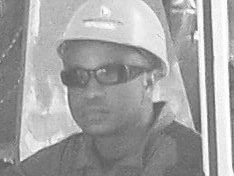 Philip is a graduate of Mechanical engineering and an NDT inspector with vast practical knowledge in other engineering fields, and software.
He loves to write and share information relating to engineering and technology fields, science and environmental issues, and Technical posts. His posts are based on personal ideas, researched knowledge, and discovery, from engineering, science & investment fields, etc.
Please, subscribe to our email list and follow our social media pages for regular and timely updates.
You can follow EngineeringAll social media pages by typing "@ EngineeringAlls" in any social media search form (Facebook, Twitter, Linkedin, Pinterest, Tumblr, etc).
You can submit your article for free review and publication by using the "PUBLISH YOUR ARTICLE" page at the MENU Buttons.
If you love this post please share it with your friends using the social media buttons provided.