Why Digibyte Is Challenging Bitcoin
Digibyte as a newly introduced digital cryptocurrency has revealed why its currency is superior to bitcoin in terms of the blockchain technology they both are using.
Their information source referenced bitcoin as being the king of digital currency in terms of price.
The popular digital currency "Bitcoin" had been the major cryptocurrency with major users across the globe despite the presence of other digital currencies springing up.
Digibyte said, "With the price, bitcoin is king. But Digibyte is the king of better blockchain technology, the king of being the most secure & decentralized blockchain in the world (including mining) & king of speed & proven scalability (560 TPS now & DGB scales to 280,000 on-chain ahead)".
The new digital currency media page reads the following "Digibyte is the most secure and preeminent blockchain; if team implements. GGB can rise to the top, given its overall technological supremacy."
The new cryptocurrency firm didn't claim king over bitcoin in overall performance.
Rather from the information seen above, they believe that their blockchain technology is superior to that of bitcoin due to the security of their system, the decentralized operations in the world, the speed of their operation, and the proven scalability.
If they are correct in these areas then answering the name "The King of Crypto" is not a bad idea.
The name "the king of crypto" had been a slogan that follows the Digi byte name wherever it is written.
If the DGB gathers more users as the bitcoin does currently can all the advantages mentioned above still be there?
Can the number of users of each cryptocurrency affect the overall service performance?
If the above questions are yes, then DGB may be the king for a short time because their presence advantages may seize the moment their users start counting in billions.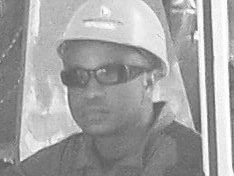 Philip is a graduate of Mechanical engineering and an NDT inspector with vast practical knowledge in other engineering fields, and software.
He loves to write and share information relating to engineering and technology fields, science and environmental issues, and Technical posts. His posts are based on personal ideas, researched knowledge, and discovery, from engineering, science & investment fields, etc.
Please, subscribe to our email list and follow our social media pages for regular and timely updates.
You can follow EngineeringAll social media pages by typing "@ EngineeringAlls" in any social media search form (Facebook, Twitter, Linkedin, Pinterest, Tumblr, etc).
You can submit your article for free review and publication by using the "PUBLISH YOUR ARTICLE" page at the MENU Buttons.
If you love this post please share it with your friends using the social media buttons provided.