GEOLOGICAL ENGINEERING
What is Geological Engineering?
Engineering Geology is the application of Geology to engineering studies for the purpose of assuring that the geological factors regarding the location, design, construction, operation and maintenance of engineering works are recognized and accounted for. It can also be referred to as an engineering discipline that involves the application of geological science and engineering to fields such as civil engineering, mining engineering, environmental engineering, and forestry amongst others. The topography of an area may look straightforward, but below the surface, soil conditions may vary. Since tunneling sometimes involves passing through vast swaths of land, soil conditions may vary a never of times. Much of the geological information of an area, which includes underground utilities may be available and referred to in city records before a project is considered. A comprehensive geological survey involves the professional surveyors who help the project designer to consider all kinds of ground conditions to arrive at a sustainable design for the tunnel. Tunneling involves the use of heavy machineries such as a tunnel boring machine (TBM) or a horizontal direction drilling rig (HDD). An improperly surveyed project site can lead to the failure of the project.
WHO IS A GEOLOGIC ENGINEER?
A Geologic Engineer is one who has a degree or its equivalent in Geologic Engineering and is saddled with the responsibility to design mines to remove minerals (like metals and coals) in a safe and efficient way to use in utilities and manufacturing. These engineers also draw up technical reports for other engineers, managers, and miners. Mining Engineers arrange ways for transporting minerals to processing plants. They work mainly in remote locations in mining operations.
WHAT IS THE COST OF STUDYING GEOLOGICAL ENGINEERING?
Just as any other engineering discipline, in the United States, about 23 Colleges and Universities offer Geological/Geophysical Engineering, and as such, the average tuition and fees of Geological Engineering are about $11, 213 for state residents and $32, 354 for out-of-state students.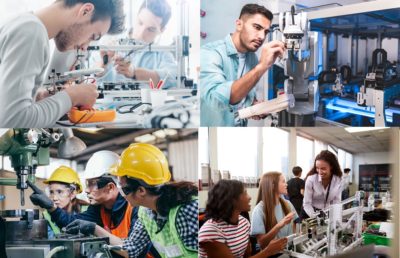 WHERE CAN A GEOLOGICAL ENGINEER WORK?
Geological Engineers work for both large mining/oil/civil engineering companies and smaller specialized consulting firms, with a large proportion becoming partners or owning shares in their companies in the case of the latter.
Geological engineering assignments vary widely in scope. Some may be only a short field inspection, followed by a brief technical memo. Others may involve the effort of a team of professionals and technicians, stretching over a year or more. Many projects are situated locally, others in various parts of Canada (including the North). Many Canadian consulting firms work extensively overseas and their employees travel regularly. As a Geological Engineer, you have the possibility to choose the nature of your work. Some prefer to do analytical work in the office or laboratory, whereas, others like to spend much of their time in the field. Some concentrate on local work, others enjoy frequent international travel. So, it largely depends on what the individual engineer wants in terms of his work schedule.
HOW MUCH DEMAND IS THERE FOR GEOLOGICAL ENGINEERS AND HOW IS THIS AFFECTED BY TECHNOLOGICAL CHANGES?
With the ever-increasing population growth around the world, our society demands increased safety in the face of natural hazards, improved urban infrastructure, and improved access to water, energy, and mineral resources. This presents a continual series of fresh challenges to Geological Engineering professionals, as new tunnels, dams, mines, transportation corridors, and energy supplies are required. Both new and existing surface and underground mines are going deeper into areas providing extreme and diverse engineering challenges. Communities and their infrastructure are exposed to a wide variety of natural hazards as they expand into rugged mountainous terrain. Energy needs are promoting the development of more complex hydrocarbon deposits, such as oil sands and gas shales, while increased energy consumption mandates new solutions to mitigate the impact of burning fossil fuels on the environment, for example, Carbon (IV) sequestration. These societal challenges will continue to drive the already high demand for Geological Engineers. In contrast, technology will continue to be developed to the benefit of Geological Engineers, allowing them to better face these enormous challenges in the future. The Geological Engineering profession is constantly evolving as technological advances are introduced into practice. At the same time, the productivity of Geological Engineers is not as dependent on computers and automation as it is for other engineering disciplines. Much of our work requires human judgment, which cannot easily be supplanted by computers.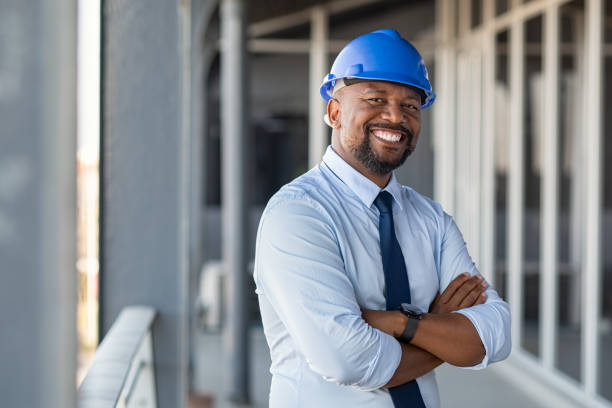 IS THE PROGRAM DIFFICULT?
Of course, it is quite a demanding discipline, but not in a one-sided way you know. You need a strong foundation in math, physics, chemistry, geology, and engineering science. But that is not all. You equally need to have a good memory and sound judgment. Above all, you need to be interested in the natural world around you. Essentially, students of this discipline are creative problem solvers, who enjoy both outdoor and office work, and enjoy travel. Geological Engineering careers involve lifelong learning.
SUMMARY
In summary, Geologic Engineering is a branch of engineering involved in the study of the application of geological science to civil engineering, mining engineering, environmental engineering, and forestry amongst others. It is a very lucrative discipline as they earn more than $93,000 annually.
CONCLUSION
In conclusion, a geologic engineer works hand in hand with a surveyor, a mining engineer, and a geologist to ensure effective mine operations with minimal losses. Of course, further research and studies could be carried out to infuse in the discipline, newer technological know-how to increase production in the final analysis.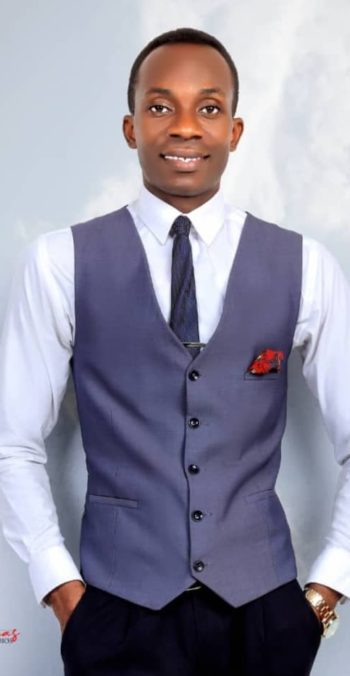 Francis Uzuegbu is a graduate of Mining Engineering from Plateau State Polytechnic, Barkin Ladi, Jos, Plateau State. He also did his PGDE program at the National Open University of Nigeria (NOUN) just to have an inkling in education.
He's a science and engineering enthusiast with vast experience in the field which he has been putting down in writing as a prolific content writer for over 2 years and still counting. He mostly covers topics relating to Mining Engineering, Geology, Geothermal Engineering, and other professional-related topics. Follow his regular posts by subscribing to EngineeringAll.com email, browser, and social media notifications.
He loves to write and share information relating to engineering and technology fields, science and environmental issues, and Technical posts. His posts are based on personal ideas, researched knowledge, and discovery, from engineering, science & investment fields, etc.
Please, subscribe to our email list and follow our social media pages for regular and timely updates.
You can follow EngineeringAll social media pages by typing "@ EngineeringAlls" in any social media search form (Facebook, Twitter, Linkedin, Pinterest, Tumblr, etc).
You can submit your article for free review and publication by using the "PUBLISH YOUR ARTICLE" page at the MENU Buttons.
If you love this post please share it with your friends using the social media buttons provided.