How Fish Skin Can be Used To Treat Skin Burn
Still wondering about the possibility of having a skin burn treatment from fish skin, this post will show the evidence. The recent information unveiled by scientists shows how effective fish skin can be in treating skin burns.
When the skin comes in contact with fire or a hot substance the peeling of the skin occurs afterward in some cases the skin will sustain a deep injury that could last for a long time. The severalty of a skin burn injury depends on the hotness of the substance that came in contact with the skin.
The implantation of fish skin for the treatment of skin burns was old age practice that has no scientific backing usually employed in remote villages but now has a scientifically proven theory that certain fish skin could be used to address the problems arising from burnt skin.
In practice, the burnt skin is wrapped with the fish skin in different layers. The biochemistry needed for skin healing will start taking place in ensuring proper recovery of the skin. Nutritional substance in the fish skin such as omega 3 contributes to the healing ability of the fish skin.
A video showing How Fish Skin Can be Used To Treat Skin Burn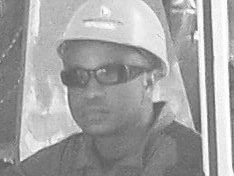 Philip is a graduate of Mechanical engineering and an NDT inspector with vast practical knowledge in other engineering fields, and software.
He loves to write and share information relating to engineering and technology fields, science and environmental issues, and Technical posts. His posts are based on personal ideas, researched knowledge, and discovery, from engineering, science & investment fields, etc.
Please, subscribe to our email list and follow our social media pages for regular and timely updates.
You can follow EngineeringAll social media pages by typing "@ EngineeringAlls" in any social media search form (Facebook, Twitter, Linkedin, Pinterest, Tumblr, etc).
You can submit your article for free review and publication by using the "PUBLISH YOUR ARTICLE" page at the MENU Buttons.
If you love this post please share it with your friends using the social media buttons provided.