Simulation has become a vital part of modern engineering. The need for experiments, pro-active occurrences and corrections before real hardware productions, had been the main factors projecting engineers to embark on simulation engineering.
To 'simulate' means, to imitate an operation of a real-world process or system. In engineering, it may be termed as an act of running a software or prototype experiment of an intended engineering process. In doing that, a model can be developed which shall represent the key characteristics, behaviors, and functions of the selected physical or abstract system or process.
The model will represent the needed features of intended engineering hardware. While its simulation is the running of the model over a particular period of time.
However, the term 'simulation' has many contextual applications. Simulation engineering can mean running a technology or system in its prototype level for performance optimization, it can be a way of determining safer ways of operation in the 'real world', it could just mean a laboratory experiment, special technology training, education obtained from several experiments, it can also mean using software to run a practical aspect of what is happening in the real world. The type obtainable using the video games.
Running a simulation model can involve the use of computer programs for an experiment. The operations obtain from the software may be used for improvement, adjustment and other necessary moves towards the intended model in its hardware designs. Studies have shown that almost all the modern super-designed sports cars were first made using the simulation engineering process before the actual production.
Simulation technology enables engineers to know the outcome of their design. It is a good way of running a safe experiment without any damage to the hardware material. It also helps to get insight towards the model and to take adequate notice of impacts any change of design or adjustment could create in its engineering.
In other words, simulation creates real effects on the functioning aspect of the design in a very economical way. It is a technology capable of showing every aspect of real-world operations of an engineering design or prototype model. A good source for experimentation. Aerospace industries and automobile manufacturers make high use of simulation technology for the safety aspect of their designs among other reasons.
ADVANTAGES OF SIMULATION TECHNOLOGY
Running a 'real world' experiment can be very dangerous in most engineering designs. It could lead to fatality, loss of life, loss of materials, etc. of which, all of them will incur a heavy financial loss to the company. Hence, simulation technology has made engineering safer, less expensive and helped tremendously in improving the designs of all machines including the making of new designs.
Acquisition of vital information regarding the operations and safety features of a model remains a major contribution of simulation in engineering. Simulation provides room for protocols, model verification, and validation, etc. making it a field of academic study, refinement, research, and development especially in the computer simulation.
COMPUTER SIMULATION & ITS ADVANTAGES
Computer simulation in a way has remained the most used recently, because of the high level of safety it offers without any form of financial loss for the simulation works.  By definition, it is an attempt to model a real-life or hypothetical situation on a computer so that it can be studied to see how the system works.
One can predict the behavior of a system from the Computer simulation by changing variables. In other words, computer simulation is the best tool to virtually investigate the behavior of the system under study.
It has become a major part of modeling many natural systems in physics, chemistry, and biology, etc. Instead of the convention used of mathematical modeling using drawings and dimensioning, the computer simulationsimulation technology has made engineers achieve more with fewer calculations and drawings.
THE IMPACT OF SIMULATION TO SAFETY ENGINEERING
Safety engineering is an engineering discipline which ensures that the engineered system provide acceptable levels of safety. It is a subset system of safety engineering which is strongly related to industrial engineering/systems engineering.
It is an aspect of engineering that ensures that a life-critical system behaves as needed, even when some parts fail using qualitative and quantitative analyses techniques.
The two analyses aim at the goal of finding casual dependencies between a hazard on system level and failures of individual parts or components. It uses the qualitative analyses to address the question of "what must go wrong, leading to a system hazard?''  While the quantitative analyses aim at providing estimations about probabilities, rates, and consequences.
Simulation technology has brought a huge change to how these analyses are carried out. Using computer simulation, for instance, the software can be used to make analyses of any system to know its operations, safety, and defects, etc. before the actual production.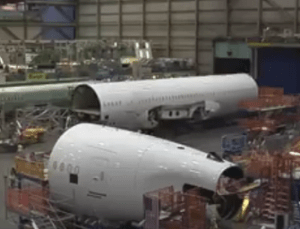 Originally posted 2018-09-10 10:13:26.