Similarities Of Aircraft; Speedboats; & Cars
Have you been wondering why small aircraft and speedboats are very costly? Or why some are even costlier than most expensive cars?
Despite the cost, looking at the cars one would see many costly materials used for the production such as; quality tyres, steel panels, quality glasses for front and back and doors.
Most expensive cars actually worth the price due to the quality materials used in their production and the stages of manufacturing processes they passed through including the final finishing.
Small aircrafts are costlier than most exotic cars the reason is not actually cost of material for production rather it's the type of material used for production.
The aircraft needs to be lighter in weight than a car at least with the ratio of 1:10, therefore lighter materials with strength is required in the aircraft production.
Aircraft's engine is usually made with different materials from car engines considering the need to reduce weight and maintain strength, therefore aircraft have fewer and lighter materials than the most exotic car but yet it is more expensive.
The reason for it can be attributed to many factors but mostly they are:
They careful calculations carried out in the time of building the aircrafts.
The time it took for the production of each aircraft is longer than the car.
Lots of experiments and tests are usually carried out before releasing aircraft for sale.
Fiber materials used for the aircraft's body is more expensive than steel plates used for car bodies.
The car requires less skill to drive and only a few people may have the fear of driving a car, while the aircraft requires a pilot license and its intensive skill, besides many rich people may be afraid of flying in the sky alone with small aircrafts.
The fear of height limits the usability of private aircrafts.
The fear of the unknown like the possible clashing of the aircraft also limits the usage.
The aircraft requires take-off and landing space while cars do not which also limits its usage.
When there a heavy wind, rainfall, or morning thick cloud, aircraft may not be able to fly safely.
The aircraft is also expensive because it gives prestige to those that have it.
It helps the owners to avoid some bad incidents usually seen on the roads such as; road congestion, accidents, armed robbery attacks, kidnapping, and other unforeseen events. Aircraft owner lives a life that is more secure than car owners.
In the other hand, speed boats do also challenge aircraft in terms of cost due to the expensive body materials they were made with, especially fibers.
Besides, those speedboats were usually streamlined which will require lots of calculations and has lots of exotic designs inside for the comfort of the users.
Some special speedboats can be faster than cars and aircraft in terms of speed, but it has greater disadvantages among the three.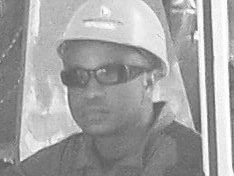 Philip is a graduate of Mechanical engineering and an NDT inspector with vast practical knowledge in other engineering fields, and software.
He loves to write and share information relating to engineering and technology fields, science and environmental issues, and Technical posts. His posts are based on personal ideas, researched knowledge, and discovery, from engineering, science & investment fields, etc.
Please, subscribe to our email list and follow our social media pages for regular and timely updates.
You can follow EngineeringAll social media pages by typing "@ EngineeringAlls" in any social media search form (Facebook, Twitter, Linkedin, Pinterest, Tumblr, etc).
You can submit your article for free review and publication by using the "PUBLISH YOUR ARTICLE" page at the MENU Buttons.
If you love this post please share it with your friends using the social media buttons provided.