Sugar production in Nigeria had been one the successful productions. Among the striving industries making huge success in Nigeria Sugar production is one of them. Almost all the existing Sugar industries had been stable since their establishment and all of them are privately owned.
There are about six major Sugar industries known for Sugar production in Nigeria, though others may still exist these ones seems to be more popular not just because of their name but because of their years in existence of the existence in the sugar making business.

In case you have big money and wants to start a sugar distribution business or any wholesale business that deals with sugar products, or you are running a small industry that usually consume large volume of sugar for product of your products especially the food and beverages industry, associating or visiting any of these companies will not only help you to save cost in a long term, it will also help your industry or business to gain easier visibility among the customers of these giant companies.
There are other lots of benefits you can obtain while dealing with these companies directly for your large volume of sugar demands but you have to have enough money to meet up with high volume they supply to each customer.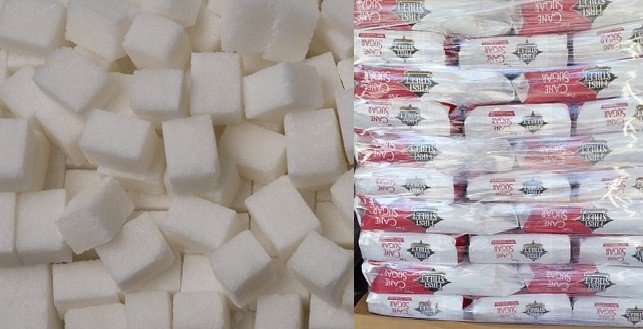 The below list shows the top names in the Sugar manufacturing business in Nigeria:
SAVANNAH SUGAR COMPANY LIMITED
Union Marble House, 1 Alfred Rewane Road, Ikoyi, Lagos State, Nigeria
+234 803 458 2699, +234 815 098 3259
Savannah Sugar Company Limited is the sugar production division of Dangote and specialises in domestic and industrial sugar.
McNichols Plc
7 Jeminat Laalu Street, Near Journalist Estate Phase 1, Arepo, Ogun State, Nigeria
+234 704 092 1603
McNichols Plc produces white and brown coloured family granulated sugar, family cube sugar, choice baking sugar, choice icing sugar.
VEEKAY CONTINENTAL PRODUCTS
45A Campbell Street after Bola Chemist, Island, Lagos Nigeria
+234 803 576 6767
Veekay Continental Products are professional in manufacturing of household products such as icing sugar, custard powder and others.
GOLDEN SUGAR COMPANY LTD
Beatron Commercial Complex, Beside Mobil, Ilesha Garage Road, Akure, Ondo Nigeria
+234 805 391 3656, +234 803 703 9379, +234 705 689 1690
+234 803 789 1525
Golden Sugar Company Limited is a subsidiary company of Flour Mills of Nigeria engaged solely in the manufacturing of refined sugar in the country.
DANGOTE SUGAR PLC
3rd Floor, GDNL Building Terminal E, Shed 20, NPA Wharf Port Complex, Apapa, Lagos Nigeria
0815 098 3259, 0703 000 0026, 0703 000 0027
0808 822 8888
Dangote Sugar PLC is a renowned sugar production company in Nigeria and the major supplier of refined sugar to consumers and industrial markets.
BUA SUGAR LIMITED
22B, Creek Road, Apapa, Lagos, Nigeria
0803 828 3119, 01 280 5573
01 4600320
Bua Sugar Limited is a Nigerian service company focusing specifically on the refining of imported and locally sourced raw sugar.
Please note that this list does not mean any endorsement, affiliation, or partnership with EngineeringAll.com, before committing any money make sure you visit the company address and ask people within the area questions about the company. If you are too busy to do that, you can hire an agent or agents within that city to verify the company for you before making commitment that involves payments.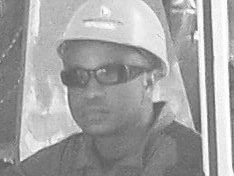 Philip is a graduate of Mechanical engineering and an NDT inspector with vast practical knowledge in other engineering fields, and software.
He loves to write and share information relating to engineering and technology fields, science and environmental issues, and Technical posts. His posts are based on personal ideas, researched knowledge, and discovery, from engineering, science & investment fields, etc.
Please, subscribe to our email list and follow our social media pages for regular and timely updates.
You can follow EngineeringAll social media pages by typing "@ EngineeringAlls" in any social media search form (Facebook, Twitter, Linkedin, Pinterest, Tumblr, etc).
You can submit your article for free review and publication by using the "PUBLISH YOUR ARTICLE" page at the MENU Buttons.
If you love this post please share it with your friends using the social media buttons provided.